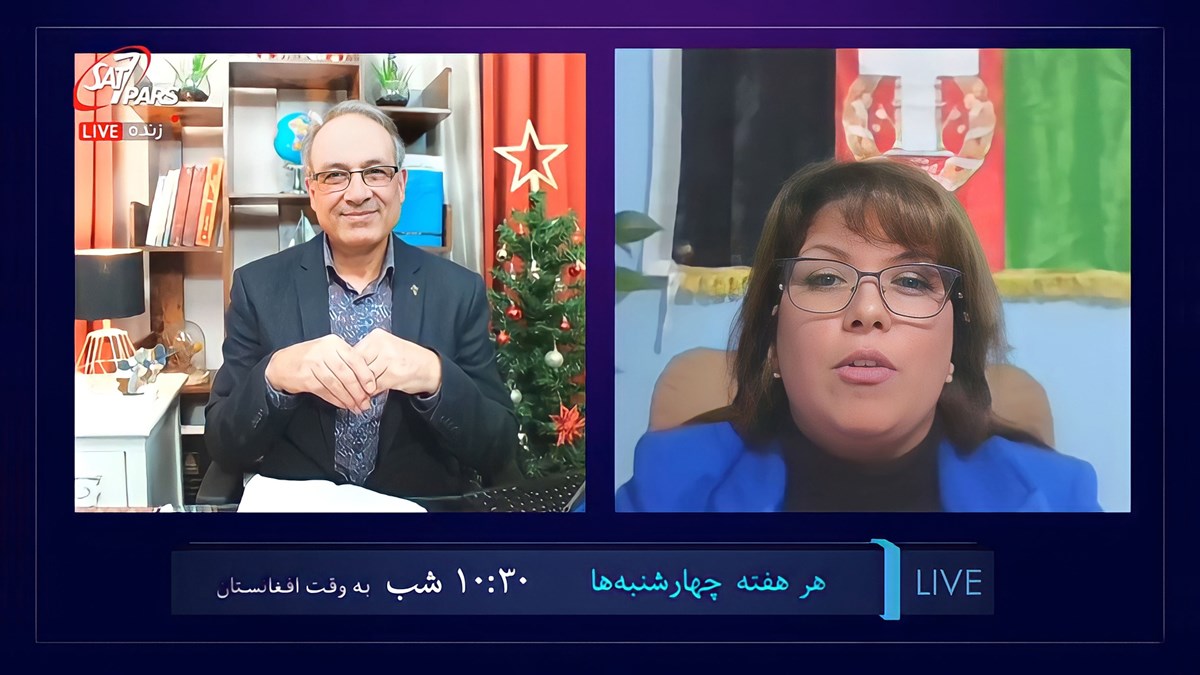 Afghan Christians Are Very Online
Since the fall of Afghanistan in August 2021, it has been nearly impossible for Afghan Christians to find fellowship.
Not that it was easy before.
"There was no local church where I could explore my questions about God," said Parwin Hosseini, now living in Turkey. "But once I found answers abroad, I accepted Jesus."
Her last name has been changed for security reasons, to protect her visa status.
A university graduate from Mazar-i-Sharif, Hosseini left her home country in 2019 and, unlike most local Afghans, is not a refugee. She fled her uncle's arrangement of her marriage to a man nearly twice her age and obtained residency pursuing a master's degree in economics. In Istanbul, a Turkish pastor gave her a Bible in Dari, her native language, and introduced her to an Afghan church when she moved to Ankara.
She had heard of the Good Book before. Today, she facilitates its study.
"I want to help evangelize women," said Hosseini, coordinator for the nascent Afghan Bible College (ABC), "and then equip them for ministry."
Begun in 2020 by a Korean missionary in Turkey, ABC is an online college with some in-person training. With ten affiliated lecturers, including three with PhDs, it aims to prepare leaders for the next generation of Afghan Christians—estimated to number up to 12,000 before last year's takeover of their homeland by the Taliban.
No one knows how many remain in Afghanistan—but 12 are ABC students.
Many other Christians joined the national exodus sparked by the US military's sudden withdrawal. Of the nations welcoming displaced Afghans, southern neighbor Pakistan tops the list, hosting more than 1.5 million Afghan refugees and asylum seekers (and 8 of ABC's students). Neighboring Iran to the west and Germany follow (with 3 students each), while Turkey hosts 140,000 displaced Afghans (and 20 students).
Out of ABC's 50 students spanning five nations, Hosseini gets to be a mentor to its 15 women. And with the Taliban's late-December suspension of college education for female students, her cadre is privileged above others back home. Over 60,000 women had been enrolled in 140 private universities.
The Bible college is currently seeking accreditation through the Asia Theological Association, a World Evangelical Alliance–affiliated body with 361 members in 33 countries.
Few face the extent of its challenges.
"Believers in Afghanistan are in danger and under oppression," said John Kim, founder of ABC. "Students are eager to study the Bible—but are afraid."
Open Doors ranks Afghanistan No. 1 on its World Watch List of the top 50 countries where it's most difficult to follow Jesus. It had long ranked No. 2, until the Taliban reasserted control. The Christian advocacy organization states that discovered believers may be killed by family members as a violation of tribal honor or forcibly sectioned off in a psychiatric hospital.
Hosseini has faced only the anger of her family. For some in Turkey, it is far worse.
"They have threatened they will cut us up into pieces and send our bodies back to Afghanistan," stated Shaah Bibi. "But Christianity brings no war and no misery to people, for them to use these words against us."
Living in Ankara, Kim began church planting in 2017. Five years later, his Afghan Hope Church has 10 congregations in cities throughout Turkey, serving a total of 150 believers in fellowships averaging 10–30 people. Almost all have Afghan pastors.
"It is a baby church," said Kim. "But it is growing."
The fruit is greater in their homeland. Through online ministry, ABC reports its staff have helped lead 300 new believers to Christ in Afghanistan. Students are helping disciple them with videos of testimonies, worship, and 10-minute sermons.
But where will these Afghan followers of Jesus find fellowship?
Though not a substitute, Church4Afghanistan is doing its best to reach them. Launched in November, the new service of SAT-7 PARS, the evangelical satellite TV broadcaster traditionally serving Iran, offers a pastor-led talk show for secret home gatherings and scattered Christians alike.
Dari content has been a part of the channel since 2010, and SAT-7 airs two weekly hourlong programs, with two more launching soon. Church4Afghanistan is currently in 30-minute development mode, soon to increase to 60 minutes, and like other SAT-7 channels blends both evangelistic and discipleship material.
With one distinctive: It is entirely on Facebook.
Because of the Taliban, "satellite TV is dangerous in Afghanistan, as the dish is visible on the roof," said Reza Jafari, creative manager for SAT-7 PARS. "The reality of church is now online."
Alongside safety concerns, an online focus is also more strategic.
While only 20 percent of households have satellite TV, smartphones proliferated during the American occupation to a current market penetration level of 70 percent. Meanwhile, the Taliban has shut down dozens of TV and radio outlets, banning foreign news services such as Voice of America, the BBC, Germany's Deutsche Welle, and China's Global Television Network.
And though only one-third of Afghanistan's population is on social media, the Taliban are not restricting it—unlike authorities in Iran. On the contrary, they appear keen to make use of the medium in their second bid for governance, posting family-friendly videos of soldiers riding colorful bumper cars. Widely shared video depicting the destruction of seized smartphones is fake.
After one month, Church4Afghanistan tallied 8,000 unique views, 88 percent from within the country. And oddly, the Farsi-language SAT-7 PARS Facebook page—targeted to Iran—receives its largest share of views from Afghanistan. Out of 500,000 unique views in 2022, 49 percent come from the neighboring nation to the east.
Ministry leaders have noted how Islamic repression in Iran has helped grow its church and see similar indications in Afghanistan. But there are differences, Jafari said. Despite the internet restrictions, Iranians experience more personal freedoms—if citizens avoid the public square. Iran has a more-developed educational sector, he said, while Afghans are more conservative. Consequently, there is space in Iran to explore one's faith in private, while in Afghanistan the society is poised to combat any deviation.
Yet the evidence from Iran suggests that the more radical the imposition of religion, the more people are open to alternatives.
"When people hear that Christianity is not about force but love, they are shocked," said Jafari, who was born in Tehran. "The pace will be slower in Afghanistan, but interest is growing."
Other options await them. Parmir Ministries partners with TransWorld Radio to air Dari and Farsi programs over AM and shortwave frequencies. Heart4Iran offers trauma counseling and humanitarian aid.
Meanwhile, World Vision and other major nonprofits are suspending operations in Afghanistan, following the Taliban's decision to bar women from work with international organizations.
So whether from radio, satellite TV, or the internet, Christian help can be found only by scattered individuals. The reality of Afghanistan allows for little personal ministry.
But in the diaspora it continues—and often along family lines. Only one of Hosseini's five siblings remains in Mazar-i-Sharif, and they are beginning to accept her new faith. A sister is even beginning to search herself—so the ABC coordinator sent her a Bible.
"It takes time," said Hosseini. "But I know God is working."