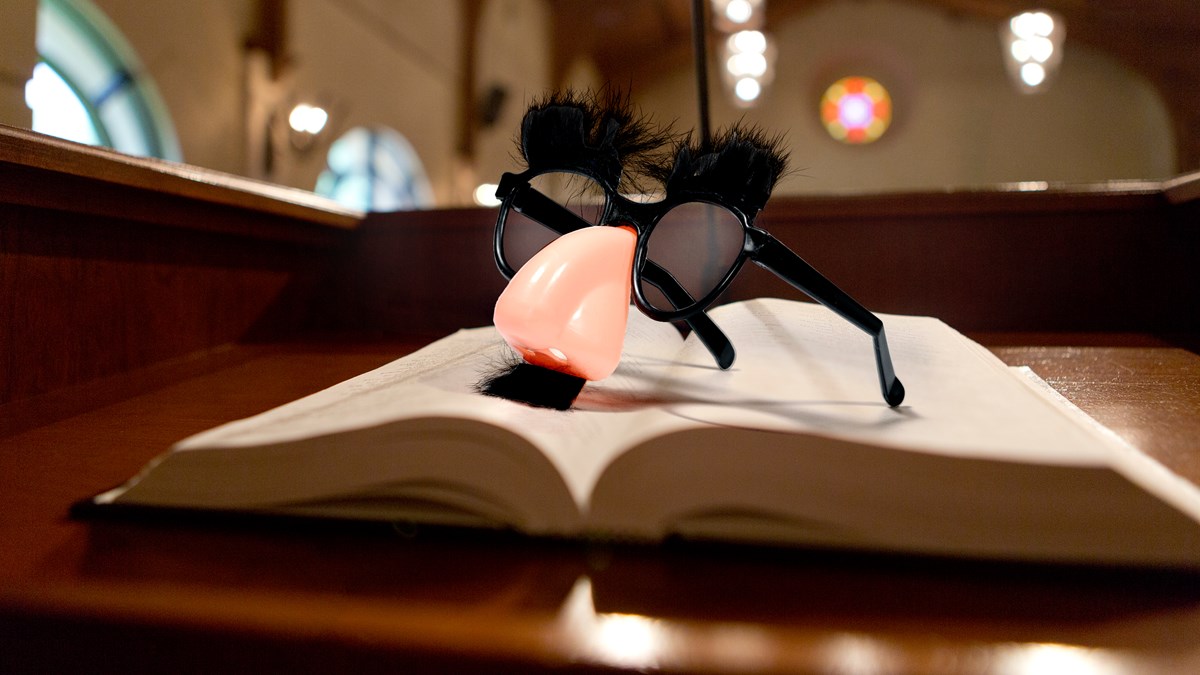 Gen Z Christians Want Leaders to Keep It Real
As Generation Z teens grow up, many are moving further away from Christian faith and challenging church leaders to adapt to new expectations from the youngest in their flocks.
Last month, Barna Research reported that young adults aged 18 to 22 are half as likely to identify as Christian and follow Jesus than teenagers aged 13 to 17. A slight majority of today's young adults—52 percent—don't identify as Christians.
The young people of Gen Z are diverse, educated, and social media savvy. When it comes to faith, they're open to Jesus and his teachings but skeptical about institutions and leaders putting on a façade.
Kendall Johnson, 20, became a believer in college and established her faith through campus ministry, but it was the "real and raw" women of her local church in Raleigh, North Carolina, that helped her grow spiritually. Though older than she, they reached out to talk and share struggles from their own lives.
Their openness, Johnson said, "allows me to see how much faith and trust they have in Jesus. It showed me Christianity is relational with one another [and] relational with God."
Young Christians like Johnson expect the same kind of transparency, honesty, and authenticity from their leaders.
"For some generations, the more mythical their spiritual leaders, the more they trusted them," said Darrell Hall, author of Speaking Across Generations: Messages That Satisfy Boomers, Xers, Millennials, Gen Z, and Beyond. "Gen Zers want there to be no gap between Darrell and Dr. Hall. No gap in persona. No gap in who I am and who I present myself to be."
To cultivate genuine relationships, Hall said leaders need be accessible to students, meeting in person and keeping up on social media and apps like GroupMe.
Gen Z students also appreciate two-way conversations where they're invited to think out loud with leaders and come to conclusions together. Hall has seen this approach work at home with his own three Gen Z kids. If he wants chores done sooner, instead of telling them what to do, he explains why he wants them to do their chores now and sets it up as a proposition, creating a dialogue with his kids.
In a spiritual context, Gen Z Christians appreciate hearing pastors offer up their own gaps of understanding with Scripture and discuss times they've struggled with their faith or a certain topic.
"Elders and baby boomers don't need to know I wrestle [in order] to accept [me]," said Hall, a former young adult ministry leader and now the campus pastor at The Way Community Church in Conyers, Georgia.
"Gen Zers don't want to just hear the proposition 'Here's what the Bible says, and here's what I have to say about it.' Gen Z wants to hear how it makes me feel, how I struggle to believe it, where [any] gaps in my understanding might be, the steps I took to grow in my faith, and what it's done for my everyday life—not as your pastor first but as a person first."
Gen Z Christians told CT how their desire for authentic relationships stems from struggles with skepticism and hypocrisy in leadership. Marketing research has shown over and over that this age group is the most skeptical of brands, the government, and other big institutions; they are aware of the prevalence of misinformation and hype and largely trust themselves to see through it.
That attitude applies to the church as well, with young Christians wary of spiritual abuse as well as the prevalence of sexism and racism. So they tend to put more weight on the people and teachings they find at church than on the church's name or tradition.
Johnson in North Carolina preferred hanging out with women at her church to the structured discussion of campus ministry meetings, which felt like completing a checklist.
One woman from her congregation, Hosea Church, invited her over to read the Bible. They discussed the passages with the woman's daughter. If questions came up that none of them could answer, the woman would ask her husband to help. They were learning alongside each other and treated her like a friend, not "just" a college student.
"They were just good people who wanted to see me grow and pour their time into me," she said. "It just felt like normal people just loving on me, not with, like, any ill intentions or any side project."
Gen Z Christians can sometimes bristle at being disparaged or judged for the norms of their generation. For example, Liberty University junior Olivia Denny, 19, had older church members criticize her for being "immodest" for wearing shorts or tank tops to church.
"Just because someone's sinning in a way you don't agree with doesn't mean you have to tell them, like, they can't come to church or just say bad stuff," Denny said. "Actually [try] to help them."
Generations need to balance love and truth in how they respond to sin struggles of Gen Z, she said. They should talk with more people her age to better understand the culture Gen Z is immersed in, including the prevalence of LGBT identity.
Young Christians can get frustrated with vague responses or Christianese; they need leaders who understand their struggles and explain their answers transparently, said Andrew Root, professor and Carrie Olson Baalson Chair of Youth and Family Ministry at Luther Seminary.
Blanket responses that overlook their questions or real-life challenges come off as hypocritical and can make them more cynical. But genuine relationship building with mentors and church leaders can be a powerful antidote.
"They would like to be connected in a larger way and feel a draw of purpose that comes from something outside of them, but they don't necessarily trust that," Root said. "[Leaders should] avoid an instrumentalizing of their relationships with college students. … Have relationships for relationship's sake."