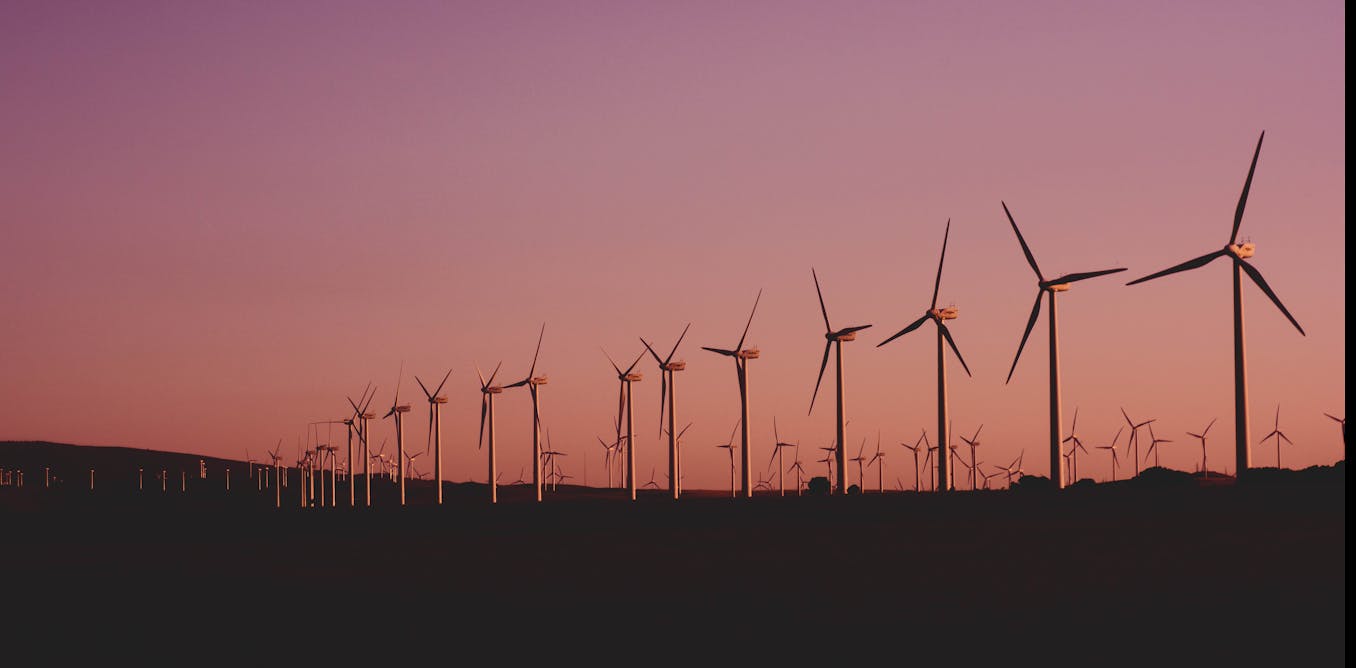 3 ways Indonesia could make 2023 a turning point in its clean energy transition
2023 begins with some hope that Indonesia is speeding up its transition away from fossil fuels, towards cleaner, renewable energy sources.
For example, the government last year issued a presidential regulation as a legal basis for phasing out the country's entire fleet of coal-fired power stations by 2050.
Additionally, the government has set more ambitious emission goals. In its 2022 climate target, known as the Nationally Determined Contribution, Indonesia increased its pledge to reduce 31.89% of emissions from the business as usual scenario (or 29% in its previous target) by 2030. With international assistance, the reduction target is 43.20% (up from 41%).
As the host of the G20 Summit, Indonesia also received funding support for its energy transition through the Just Energy Transition Partnership from G7 countries plus Denmark, Norway, and Northern Ireland. This group of countries has promised funding of up to US$20 billion for emissions reduction projects in Indonesia.
However, 2022 also saw the recurring issue of Indonesia's struggle to manage its budget for fossil fuel subsidies. In order to maintain Indonesians' purchasing power, the government was forced to increase its energy subsidy budget by threefold in 2022 due to the spike in fossil fuel prices following Russia's invasion of Ukraine.
As we enter 2023, Indonesia should focus on more radical action for its energy transition. There are at least three key aspects that should be emphasized in 2023 for Indonesia to achieve its climate target of reaching net zero emissions.
Increasing renewable energy capacity
The growth of Indonesia's clean energy production decreased in 2022. This was due to the slowdown of the country's biodiesel program, which led to a decrease in the growth of renewable energy from 11.5% to 10.4% in terms of total energy production.
The increase in the capacity of renewable power plants was also quite small compared to the 4 gigawatts capacity addition of coal-fired power plants throughout the island of Java last year. This was a result of the post-pandemic economic recovery, which is still heavily reliant on fossil fuels.
To achieve its 2030 emissions target, Indonesia needs to take steps to accelerate the capacity of renewable energy. The first step is for the government to revise its Electricity Supply Business Plan to align with its climate targets for 2022. The development of renewable power plant projects should begin in 2023, and continue until 2025, in order to be able to begin operations before 2030.
2023 could be a turning point for Indonesia as global support for the country's energy transition efforts increases. Some clean energy projects will begin operations in 2023, such as the Patuha geothermal power plant in West Java (55 megawatts), the Peusangan and Asahan hydroelectric power plants in Aceh and North Sumatra Province (45 megawatts and 174 megawatts), and the Cirata floating solar power plant in West Java (145 megawatts).
To encourage other renewable energy projects, the government needs to provide tax reductions, and clarify and simplify the business process for renewable energy investments.
In addition, regulations and incentives for rooftop solar panel installations in residential and commercial areas need to be improved to enable more people to start using clean energy at home.
Making green hydrogen happen
Green hydrogen is a clean fuel made from renewable energy sources. It is crucial in reducing emissions in industries that are tough to electrify, like steel and cement factories.
Right now, Indonesia is just starting to develop a green hydrogen industry. The government has set a goal to produce 328 megawatts of green hydrogen by 2030, and increase it to 52 gigawatts by 2060.
However, there are some roadblocks like high production costs and a lack of supporting infrastructure.
In 2023, the government needs to take some steps to overcome these barriers. They should create a detailed plan to develop the green hydrogen industry, and create policies to support it. This will help make the cost of production more affordable and attract investment from both inside and outside the country.
Second, the government also needs to start on pilot projects to prove that the hydrogen industry is a good investment. This year, Pertamina (a state-owned enterprise) is planning to produce 100 kilograms of green hydrogen per day in the Ulubelu geothermal area in Lampung.
A flourishing nickel industry
The nickel industry is pivotal in electrifying transportation, as nickel is one of the main raw materials for making electric vehicle batteries.
Indonesia possesses one of the largest nickel reserves in the world. Unfortunately, most of the nickel is still exported in the form of raw materials.
To increase the value of nickel commodities, Indonesia has begun to limit nickel ore exports to meet its ambition to become the "king" of electric vehicle battery producers in the world. However, this policy has been hindered by a trade dispute with the European Union.
The government needs to move forward to achieve this ambition while resolving the dispute with the EU. A thriving domestic nickel processing industry can spur sustainable economic growth and support vehicle electrification.
So far, the government's efforts to process nickel have been lukewarm. Right now, nickel ore is only turned into semi-finished goods, with not much added value.
In 2023, the government needs to come up with a clear plan for processing nickel that focuses on end products, like battery or electric vehicle components.
Indonesia has a chance to reach net-zero emissions by 2050 according to the Paris Agreement. Hopefully, this will also lead to more sustainable economic growth.