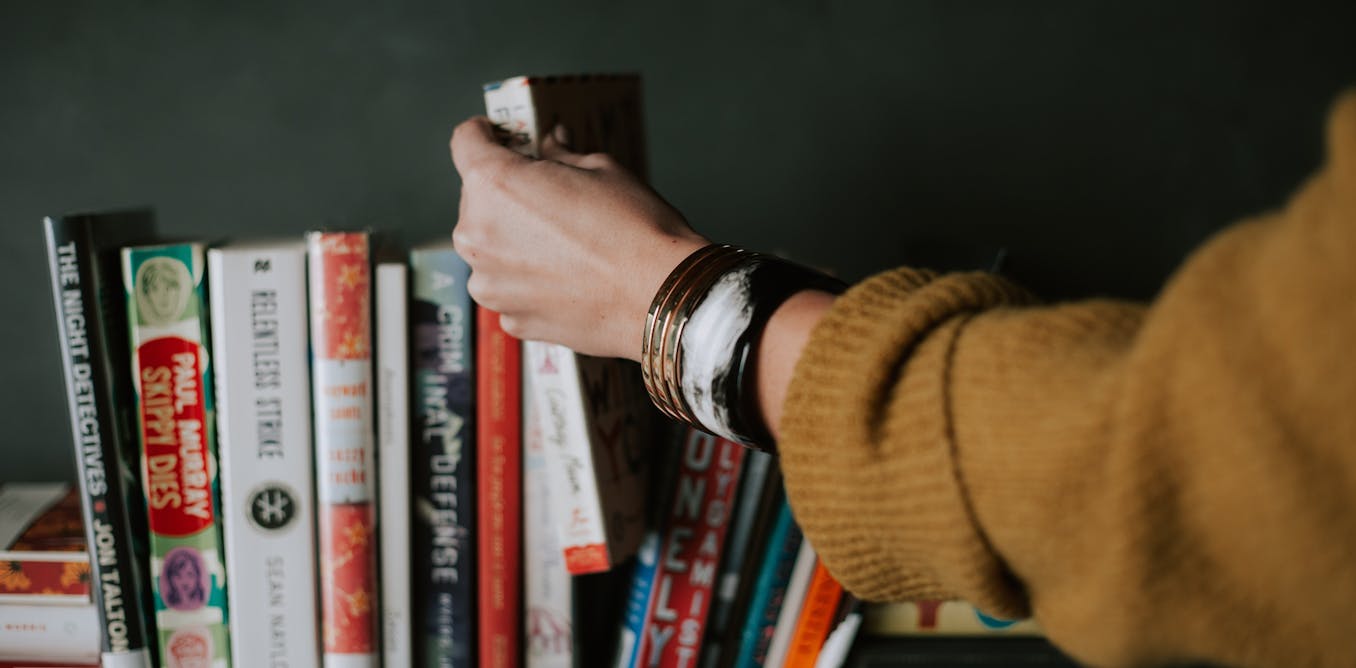 After years of austerity, Revive writes the next chapter in Australian literary culture
The Albanese government's Revive is Australia's first national cultural policy in ten years. The last was the Gillard government's Creative Australia in 2013.
Revive promises to "empower our talented artists and arts organisations", reaching new audiences "and telling stories in compelling new ways".
At this morning's launch, there was a particular emphasis on support for the literary sector, which Arts Minister Tony Burke – who famously starts his day reading poetry – acknowledged has been deeply underfunded in the past.
A new body, Writers Australia, will be established within Creative Australia, a restored and revived version of the long-running Australia Council for the Arts.
Writers Australia will provide direct support to the literature sector from 2025, including for writers and publishers, to develop local and international audiences for Australian books. The new body will also establish a National Poet Laureate for Australia and determine the winners of the Prime Minister's Literary Awards.
Another major win, for authors in particular, is the extension of the Whitlam government's public lending rights scheme, which gives authors a fee every time their books are borrowed from a library, to cover digital lending. For the first time, authors will receive fees when audio books and e-books are borrowed. This is expected to add around 20% to authors' earnings.
Given our country's history of viewing writing as a nice "hobby", those of us working and researching in book publishing are tentatively optimistic. But coming from a politician who reads a poem a day, it's no surprise.
---


Read more:
Gail Jones: Australian literature is chronically underfunded — here's how to help it flourish


---
The policy has been warmly received. Sophie Cunningham, chair of the Australian Society of Authors, applauded "these substantial steps forward, the opportunities that will follow, and the commitment of the government to improve working conditions for Australian writers and illustrators."
"First Nations First" is one of five key pillars of Revive. And this – upholding First Nations culture and putting First Nations stories at the forefront of the arts, including writing and publishing – is the most pleasing and long overdue obligation in the policy.
The promise to pick up where Gough Whitlam left off when he established public lending rights, which began in April 1974, will make a difference to writers' livelihoods.
While it's not yet entirely clear what the figure for digital lending rights will look like – and let's hope it increases in line with inflation – it does seem as though the government will hold itself accountable.
---


Read more:
Australian writing and publishing faces 'grinding austerity' as funding continues to decline


---
Reading matters
In his address at the Revive launch, Prime Minister Anthony Albanese reminded the audience that Australians read more books during the pandemic. Reading, he acknowledged, got many of us through those tough lockdowns.
Indeed, during the pandemic, book-buying increased dramatically – particularly in adult fiction – and has continued after the lockdowns.
The 2022 Bookscan report revealed that this year, book sales continued their increase from 2020 and 2021. Overall sales for the 2022 year (to June 18) were up 4.1%, at A$544 million.
A history of literary arts policy in Australia
Publishers have long carried the burden of commercialising the literary scene. But it appears this responsibility will now be shared and supported by the Australian government. This should, in turn, help us all support emerging writers and a more diverse literary portfolio.
The difficulty of balancing competing economic and cultural values has been at the heart of Australia's book industry policy struggles for years.
Whitlam created the Australia Council for the Arts in 1975. Albanese and Burke, unsuprisingly, name-checked him multiple times throughout their speeches.
But it was the Keating Labor government's Creative Nation policy in 1994 – hailed as Australia's first cohesive federal arts policy – that explicitly promoted the book industry as a significant cultural sector.
Just two years later, the Howard Coalition government dismantled Creative Nation.
Then, in 2013, the Gillard Labor government's Creative Australia policy was ditched by the Abbott Coalition government. Cuts to the creative industries followed. One important resource that died was the Book Industry Collaborative Council, which had defined some important areas of investigation in the book industry, including "lending rights".
The Council drew on reports from several specialised reference groups with expert professional input in areas such copyright, distribution and export of books, lending rights and scholarly book publishing. But the Abbott Government came into power around the same time its reports were submitted. So it was essentially shelved.
In the area of lending rights, there was no further investigation of remuneration for authors in the new digital landscape. So Revive is, in this way, picking up where the Book Industry Collaborative Council left off.
Looking ahead
The role Australian authors and Australian books have played in the development and continuous exploration of a national identity is a consistent theme in academia and policy reporting.
A 2017 Macquarie University study found Australian readers seek Australian stories, and that locally published literature "continues to send ripples through our whole cultural environment", according to former Literature Board chair Thomas Shapcott.
Let's hope the blank page Albanese has proffered for us to "write the next chapter" not only accurately reflects an Australian identity, but also fair pay for the storytellers who add such economic and cultural value to our society.