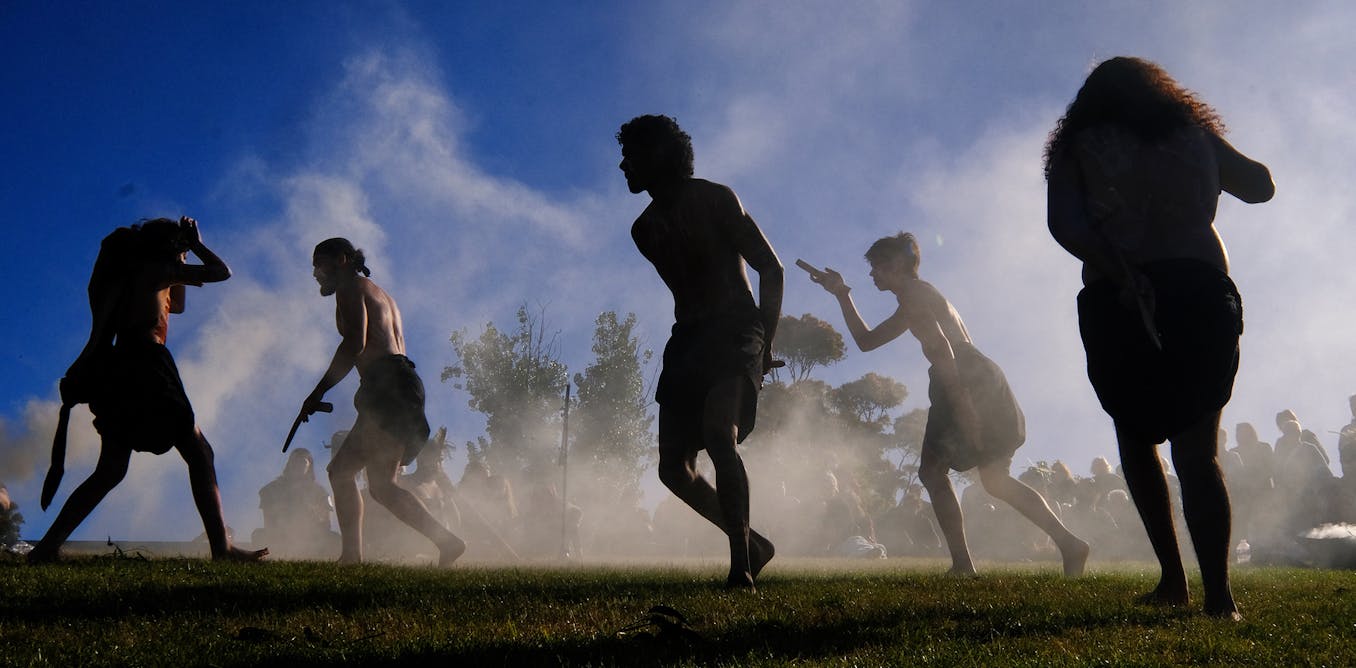 Albanese promises National Aboriginal Art Gallery in Alice Springs and pivots towards the modern and mainstream in new cultural policy
The Albanese government's cultural policy, released Monday, "puts First Nations first", while also promising regulated Australian content on streaming services and a shift to greater support for the popular in the arts.
The policy reflects the government's view that arts policy – especially the Australia Council's priorities – has become too elitist, and should be tilted more towards mainstream and commercial culture.
The initiatives for Indigenous culture include funding the establishment of a National Aboriginal Art Gallery in Alice Springs.
To be announced by Anthony Albanese and Arts Minister Tony Burke the policy, called Revive and funded by $286 million over four years, has as its centrepiece the setting up of Creative Australia, which will be the government's new principal arts investment and advisory body.
Creative Australia's governing body will continue to be called the Australia Council in what, however, is a total revamp.
Creative Australia will "expand and modernise the Australia Council's work", with an extra $200 million over four years. The overhaul is seen as the biggest in the council's history.
Funding decisions will be at arms length from the government.
---


Read more:
Grattan on Friday: Response to Alice Springs crisis poses early Indigenous affairs test for Albanese


---
A statement by Albanese and Burke has been released ahead of the full policy.
Within Creative Australia there will be four new bodies
A First Nations-led body, to give Indigenous people autonomy over decisions and investment

Music Australia, to invest in the Australian contemporary music industry

Writers Australia, to support writers and illustrators to create new works

A Centre for Arts and Entertainment Workplaces, "to ensure creative workers are paid fairly and have safe workplaces free from harassment and discrimination".
Albanese and Burke say Revive "puts First Nations first – recognising and respecting the crucial place of these stories at the heart of our arts and culture".
In addition to the Creative Australia First Nations' body the government will
legislate to protect First Nations knowledge and cultural expressions, including dealing with harm caused by fake art

develop a First Nations creative workforce strategy

fund the establishment of both the Alice Springs gallery and an Aboriginal Cultural Centre in Perth

provide $11 million to set up a First Nations Languages Policy Partnership between Indigenous representatives and Australian governments.
"Revive also commits the government to regulating Australian content on streaming platforms, improving lending rights and incomes for Australian writers, [and] increased funding for regional art," Albanese and Burke say.
At present there is no requirement on streaming services to provide a certain amount of Australian content. The government will consult in the next six months, before legislating, with the aim of the regulatory regime coming into operation mid next year. No figure has been set for the Australian content.
---


Read more:
Federal Labor MP warns Alice Springs crime crisis is impeding Voice debate


---
The government says that $241 million is new money while $45 million is redirected from a COVID insurance scheme that is no longer needed.
Albanese said the government's policy "builds on the proud legacies of earlier Labor governments".
Burke said that under the policy "there will be a place for every story and a story for every place.
"It is a comprehensive roadmap for Australia's arts and culture that touches all areas of government, from cultural diplomacy in foreign affairs to health and education.
"Our artists are creators and workers. This sector is essential for our culture and for our economy".
The industry is worth $17 billion and employs an estimated 400,000 people.