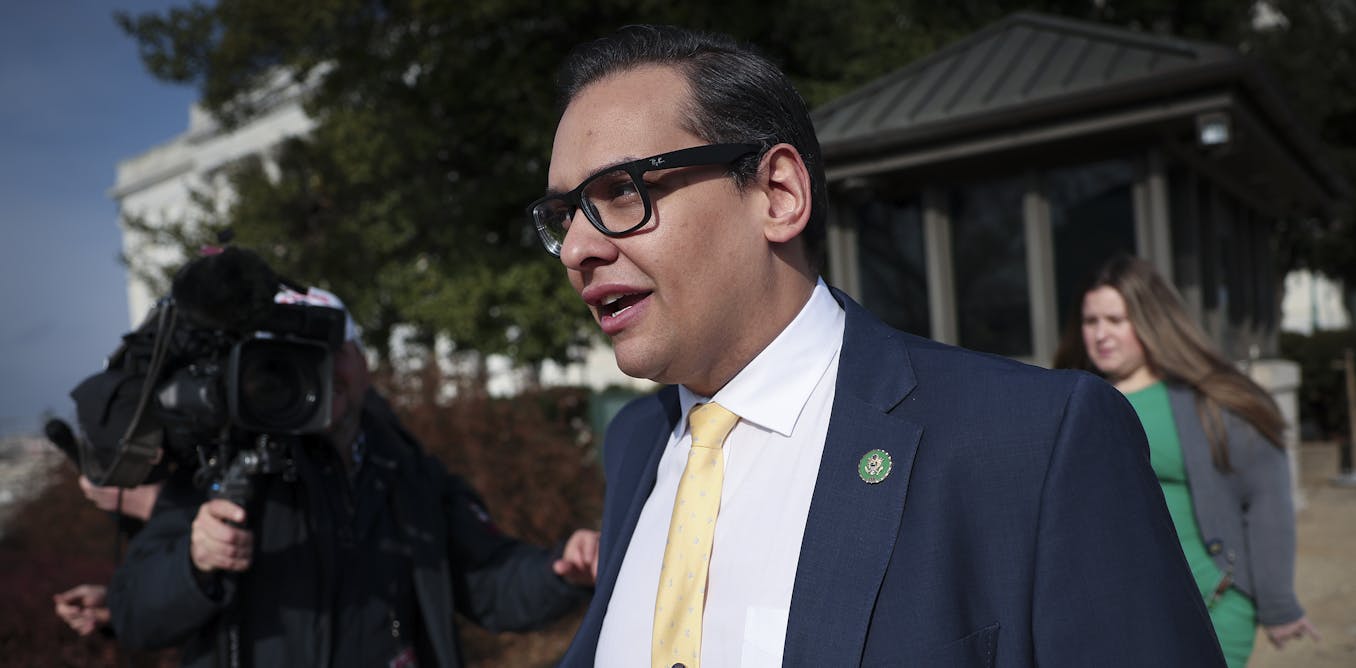 Allegations that the charity George Santos claims to have run was fake highlight how scams divert money from worthy causes
Rep. George Santos, the New York Republican whose 2022 election to the House of Representatives flipped a seat previously held by a Democrat, faces pressure to resign for having reportedly lied extensively about his education, employment history and religious heritage. He also faces allegations that he may have participated in financial fraud.
When Santos apologized for having "embellished" his resume, he also said, "We do stupid things in life."
Because I'm a nonprofit accounting scholar, what has really caught my eye are the reports that Santos fabricated a charity. On an early version of his campaign website, the freshman lawmaker claimed to have founded and run what has been alleged to be a fake nonprofit animal rescue group called Friends of Pets United.
Santos says the group rescued 2,400 dogs and 280 cats and that it trapped, neutered and released over 3,000 cats from 2013 to 2018. Trouble is, there's no evidence that has been presented publicly showing the charity ever existed.
As media outlets have reported, Friends of Pets United has no website. There's no record of the Internal Revenue Service granting the organization nonprofit status or of a group by that name annually filing the required paperwork with the IRS. And it is further alleged that a fundraising event he held with another New Jersey animal rescue group never received any of the funds it was promised.
Fake charities are a real problem
If Santos' animal rescue turns out to be the scam it is alleged to be, it's unlikely to be his biggest legal or political liability.
Regardless of what the stakes are in Santos' case, fake charities are a serious problem. Their scams divert donations that would probably otherwise support legitimate causes that benefit society in one way or another. And they can undercut donors' confidence, discouraging charitable giving overall.
The term "fake charity" encompasses a lot of different schemes.
In one common scenario, someone pretends to represent a real charity and pockets money that should have gone to that organization. The fake charity in this case is the fraudster posing as someone authorized to raise money on behalf of the legitimate charity. The fraudster will ask deceived donors to give them money directly or to make a payment through a separate website that turns out to have no ties with the valid charity.
It's also not unusual for someone to set up a fictitious charity – often with a name that sounds much like a legitimate cause – to fool donors into thinking they are giving to another, valid, organization. Some of these impersonators go to elaborate lengths to develop their scheme, perhaps building a website or even establishing a social media presence.
Sometimes charitable fraud is committed by the donors themselves. When that happens, the donor seeks out illegitimate tax deductions by donating to groups they know are fake nonprofits.
Role of the IRS
All fake charities have one thing in common: They aren't registered and approved by the IRS.
The IRS regulates charities and evaluates and approves requests for 501(c)(3) nonprofit status.
This status provides two benefits. The roughly 1.5 million groups in this category – ranging from Planned Parenthood to your local food pantry and neighborhood church – generally don't have to pay taxes on their income.
In addition, some of their donors can deduct any donations they make from their taxable income through the charitable deduction, which is an incentive to support those groups.
Charities must first register within their state and then apply with the IRS for recognition.
To be a valid charity, the organization must pay a fee to have its charitable application reviewed and must declare its intended charitable purpose. The application process can take as little as four weeks or over six months for more complex applications.
The IRS maintains a list of valid charities. Charities must comply with tax return filing requirements to stay on the approved list. If not, the charitable status will be revoked, although the charity may submit an application for reinstatement.
If a charity does not appear in the IRS database, it could simply be that it's still being launched and awaiting approval. Charities can begin operating while their IRS application is pending and have their charitable status retroactively recognized.
Don't be fooled
Nonprofit fraud constituted about 9% of all fraud cases reported in 2022, the Association of Certified Fraud Examiners said in its annual international report.
Nowadays, fake donation requests also occur with crowdfunding platforms, when people pretend to raise funds informally to exploit the public. In one prominent example, three people have been found guilty of orchestrating a GoFundMe scam that raised more than US$400,000 in 2017 from 14,000 donors who were duped into believing they were helping a homeless veteran.
The news media and charity monitoring websites, such as Charity Navigator, try to keep track of these scams.
But the public has a role to play too. If you suspect that a charity asking you for donations is a fake, you can help stop them by reporting any suspected fraud to the FBI or local law enforcement.