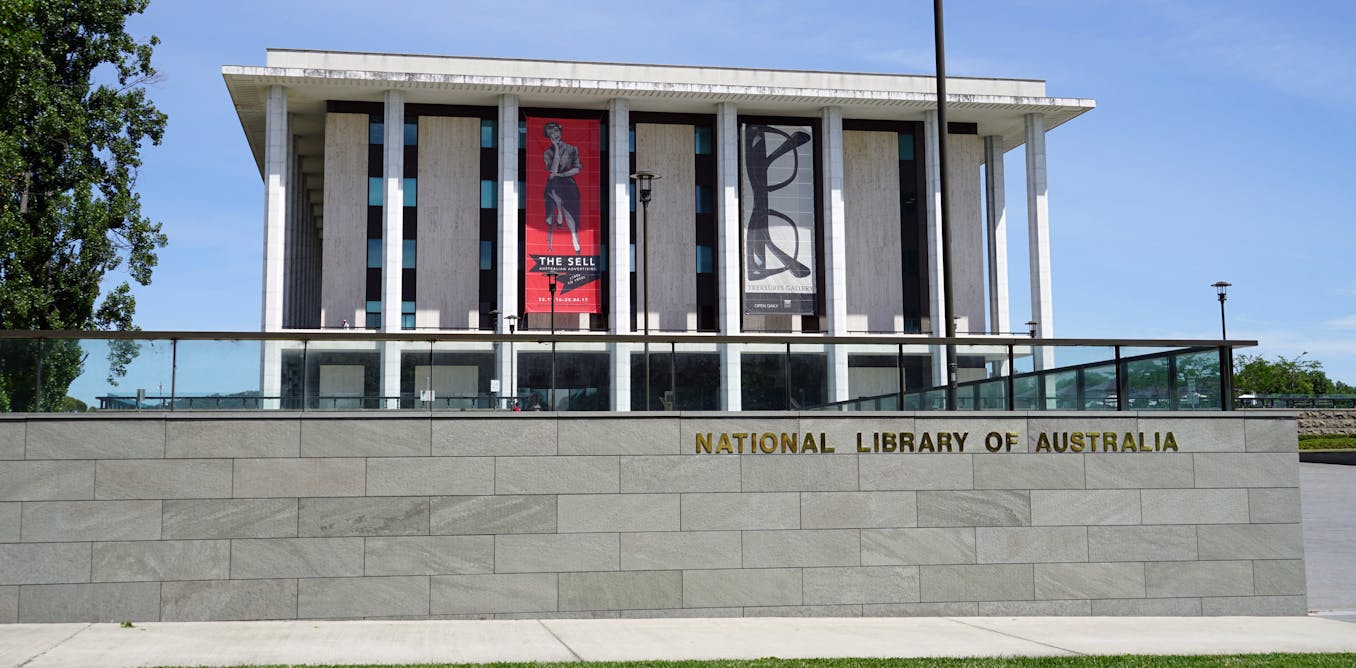 Australia's cultural institutions are especially vulnerable to efficiency dividends: looking back at 35 years of cuts
In January the Albanese government launched a new arts policy, Revive. Among its measures was a commitment to exempt Australia's seven national performing arts training organisations from the efficiency dividend.
The directors of Australia's national cultural organisations in the galleries, libraries, archives and museums (GLAM) sector might well have looked on in envy, but also in hope. Revive did not deal with their problems, but Arts Minister Tony Burke does recognise they are in deep trouble.
Staff at the National Gallery of Australia, for example, are working in mouldy rooms and using towels and buckets to mitigate a "national disgrace". This week, Burke gave assurances the cultural institutions will receive increased funding in the May budget, but it is not yet clear how much, or for how long.
And for many of the sector's ills, the efficiency dividend is to blame.
---


Read more:
'Arts are meant to be at the heart of our life': what the new national cultural policy could mean for Australia – if it all comes together


---
Making cultural institutions 'efficient'
The Hawke Government introduced the efficiency dividend – an annual decrease in government organisations' funding – in 1987, levied at 1.25% annually.
While there was much window-dressing about greater efficiency and value for taxpayers, the overriding aim was budget savings. State governments have also levied efficiency dividends for the same reason.
The efficiency dividend has undermined the cultural institutions ever since. Senior public servants considered if big government departments were taking a hit, GLAM should not be treated differently.
But these institutions are not like other government agencies.
While small and specialised – and therefore poorly placed to absorb continuing cuts – they are legally mandated to grow. But these institutions, required by law to "develop their collections", can barely afford to preserve their existing materials.
The only place where economies could reasonably be made was in employment. As staff numbers and organisational capacity declined, successive governments told the agencies to find new funding sources, such as philanthropy or user charges.
Entry charges were previously levied at the National Gallery, and even briefly at the Australian War Memorial.
Both generated animosity among visitors, who rightly felt that, as taxpayers, they should not have to pay to see the collections maintained on their behalf.
Not neglecting, strangling
In the end, institutions were in the invidious position of maintaining some core functions while neglecting or abandoning others.
When the efficiency dividend took effect in the late 1980s, the newly established National Film and Sound Archive was forced to suspend acquisition to save deteriorating records.
By 2008 similar effects were evident across the board. Required to produce efficiencies each year, the Australian National Maritime Museum found itself cancelling some exhibitions while deferring or scaling back others.
The Australian Institute of Aboriginal and Torres Strait Islander Studies told a parliamentary inquiry staff were "racing against time" to preserve materials that would be "lost forever" in the face of staffing cuts.
The institute even reported the likelihood of having to "compromise" its repatriation program to adhere to the efficiency dividend in 2008, the year of the Apology. The hypocrisies involved here were boundless.
The agencies have often been told to do additional work, even as funding disappeared.
The Rudd government reduced the closed period of most Commonwealth records from 30 years to 20 in 2010. The National Archives would have to release two years of cabinet records annually for ten years. Meanwhile, the archives was failing to meet basic statutory obligations for ensuring timely public access to open period records.
In a 2020 review, David Tune reported the timeframe for examining and clearing records was "unachievable because of resource constraints".
Governments have nonetheless continued to cut funding to these institutions. The Rudd government increased the efficiency dividend by 2% to a total of 3.25% for one year. In December 2015 the Turnbull government imposed another 3% hike with a view to saving A$36.8 million.
Emergency funding was soon required to keep Trove, the National Library's popular database, operational. That was a more sensitive issue for nervous politicians: there are Trove users in every electorate around the country and they love it passionately. But a leaky roof in the building that houses Trove, the National Library, is harder to see – even from Capital Hill.
---


Read more:
Trove's funding runs out in July 2023 – and the National Library is threatening to pull the plug. It's time for a radical overhaul


---
Where to?
In 2018 the Coalition government, supported by Labor, was able to find $500 million for massive renovations at the Australian War Memorial. But it took concerted national action by 150 writers, an intense media campaign and the treasurer's personal intervention to secure $67 million in 2021 to save vital records at the National Archives from disintegrating before they could be digitised.
If the Albanese government really cares about the future of Australia's national cultural institutions, the government will exempt them from the efficiency dividend. Revive sets a precedent in relation to performing arts institutions. The National Cultural Policy Advisory Group Burke established has advised dropping the efficiency dividend for cultural institutions.
The unpalatable alternative is continuing the cycle of fiscal suffocation and emergency funding we have seen for decades. A government that creates emergencies for itself to solve can never be called efficient. And for citizens, there is no dividend.
---


Read more:
Getting more bang for public bucks: is the 'efficiency dividend' efficient?


---