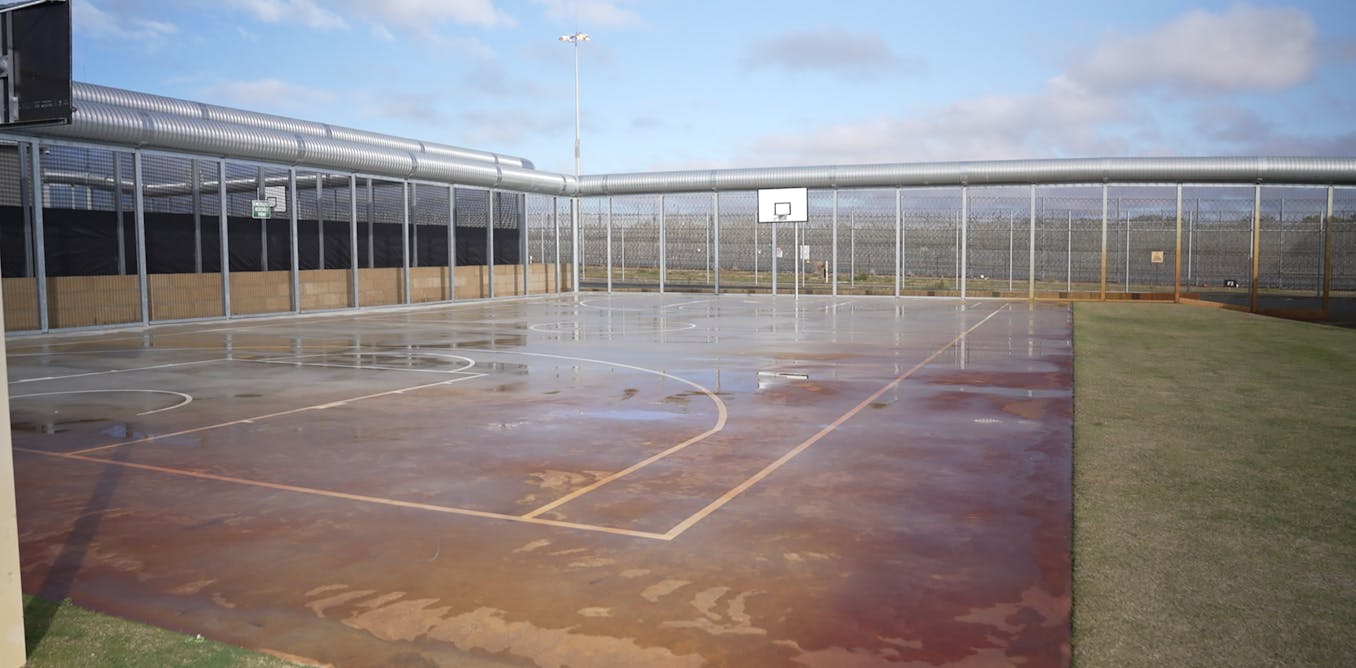 Australia's twice extended deadline for torture prevention is today, but we've missed it again
Today marks the (already twice extended) deadline for Australia to meet its international obligation to implement torture prevention bodies. The role of these bodies is to monitor treatment and conditions in places where people are deprived of their liberty, like prisons and detention centres.
This obligation arises from the United Nations' Optional Protocol to the Convention against Torture and other Cruel, Inhuman or Degrading Treatment or Punishment, to which the Australian government voluntarily signed up in 2017. The protocol aims to prevent torture and ill-treatment in places of detention, rather than responding to allegations after an incident.
However, despite Australia initially postponing fulfilling its obligation by three years, then securing a further one-year extension, it has not honoured its commitment. And while there are no formal enforcement mechanisms to ensure compliance, there are risks for Australia's reputation, including its standing as a country with robust human rights protections.
We only deal with torture once it's actually happened
In Australia, a number of these monitoring bodies have already been appointed at federal, state and territory level. Together they make up what is known as the Australian National Preventive Mechanism. However, this mechanism currently lacks adequate funding and legislation clearly outlining its mission and necessary powers.
Without these things, it will not be feasible for many of the nominated bodies to fulfil their preventive functions. And some governments (Victoria, New South Wales and Queensland) have yet to even nominate their torture prevention bodies.
---


Read more:
Why has a UN torture prevention subcommittee suspended its visit to Australia?


---
There are a range of oversight mechanisms which respond to alleged incidents and systemic issues in places of detention. However, these mechanisms focus on action after issues have arisen, rather than prevention. These corrective mechanisms include:
• independent statutory bodies, such as a state ombudsman, which conduct investigations, audits and respond to complaints
• civil litigation, including pursuing compensation (such as the ongoing class action against WA detention centre Banskia Hill) or a particular outcome (like children not being detained at Barwon Prison in Victoria)
• coronial inquests following a death in custody
• systemic inquiries and royal commissions
• criminal prosecutions for alleged wrongdoing by staff who work in places of detention or who have powers to detain
• regulatory bodies, such as those focusing on workplace health and safety for staff, that have coercive and enforcement powers, such as issuing fines.
These mechanisms have varying degrees of efficacy. Their intended function is to seek truth, justice and accountability for ill-treatment. However, they respond after individuals have been harmed or lost their lives.
What would a 'preventive monitoring body' actually do?
The National Preventive Mechanism should be empowered and resourced to regularly visit places like prisons and detention centres to identify risks of ill-treatment and propose recommendations to authorities to address those risks.
Torture prevention has been described as "focusing on the root causes of torture and the complex factors allowing torture to happen rather than on the individual level of violations."
With financial and policy support, the National Preventive Mechanism could examine how factors like racism increase risk of ill-treatment of Aboriginal and Torres Strait Islander people. It could also consider root causes of overcrowding in places of detention, which according to the UN Special Rapporteur on Torture "leads to a decline in the standards of detention".
This mechanism could also consider how changing restrictive bail laws could increase prison numbers, contributing to the disproportionate numbers of Indigenous people in prison.
The UN Special Rapporteur on Torture has stated avoiding imprisonment is "one of the most effective safeguards against torture and ill-treatment". This statement echoes the findings of the Royal Commission into Aboriginal Deaths in Custody from more than 30 years ago.
---


Read more:
Raising the age of criminal responsibility is only a first step. First Nations kids need cultural solutions


---
Looking at best practices internationally
Raising the age of criminal responsibility, alternatives to imprisonment, and changing current Australian detention practices would offer us the best hope of preventing torture from happening on our shores.
Following the Four Corners report on youth detention at the end of last year, David McGuire, the CEO of NGO Diagrama (an organisation that operates youth detention facilities in Spain), stated "the worst thing you can do to anyone, especially a kid, is to isolate them".
When I was in Spain, I visited some of the Diagrama-run centres. While I normally focus on issues such as the use of force, restraint and isolation when conducting monitoring visits to places of detention, these did not appear to be issues of concern at these centres.
McGuire explained Diagrama-run centres are
places where young people feel safe and there are very low levels of disruptions […] Therefore, use of restraint and force are uncommon.
What does the UN say about OPCAT implementation in Australia?
In Australia's recent appearance before the UN Committee Against Torture, the committee concluded Australia should promptly establish its National Preventive Mechanism across all states and territories, and ensure necessary resources for it to function, including access to all places of deprivation of liberty.
While our international human rights reputation might be in jeopardy as a result of this latest missed deadline, it is people deprived of their liberty who will suffer the most. The old adage certainly applies here – prevention is better than cure. So what are we waiting for?