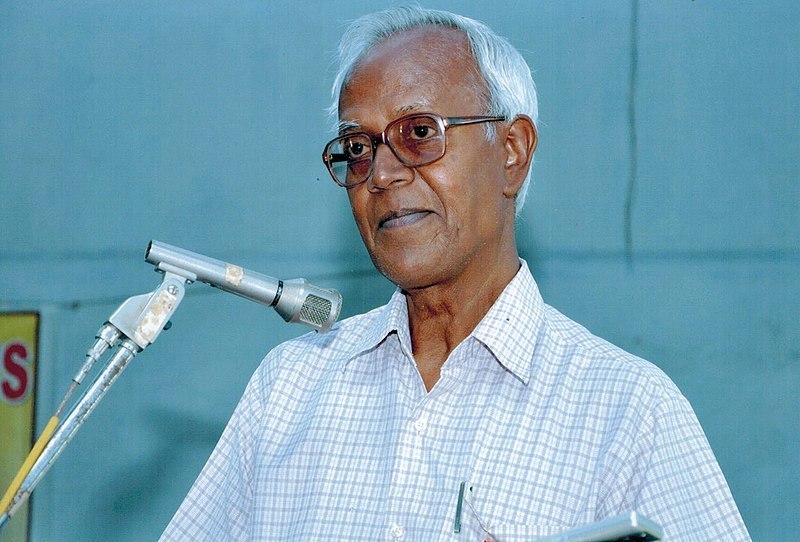 Campaign to seek justice for Father Stan Swamy continues
More than 3,000 people in Jharkhand have signed a petition seeking justice for the late Jesuit Father Stan Swamy as well as other suspects in a sedition case.
According to the campaign's coordinators, individuals from all walks of life are supporting the campaign, which was started on February 25 in Ranchi under the sponsorship of Shahid Father Stan Swamy Nyaya Morcha.
Father Swamy, a human rights activist, was detained for nine months under the Unlawful Activities Prevention Act, an anti-terror law, and denied bail despite his declining health. He died on July 5, 2021, in Mumbai's Holy Family Hospital.
The Jesuit was one of 16 activists who were part of an investigation into a fatal outbreak of caste-based violence in Maharashtra in 2018. They were accused of destabilising the federal government by collaborating with banned Maoist guerrillas.
According to The Gaurdian, Father Swamy was suspected of organising the violence, having ties to dangerous Maoist organisations and trying to assassinate Modi.
Following the arrest, a U.S. digital specialist had learned that a hacker had hidden 22 files on one of the accused's computers, which was used as evidence by the police to arrest the priest.
A recent report by the digital forensics company Arsenal Consulting, also points that Father Swamy was identified in the case by the placement of the digital evidence on his computer.
Father Thomas Kavala, a Jesuit priest involved in the campaign, told UCA News that it is clear Father Swamy was intentionally included in the case by the investigating agency and as a result, he and those accused in the false case should be brought to justice.
"We want to appeal to the government to drop the false charges levelled against the innocent persons, including Father Swamy, and want action against all those who worked behind this false case," he added.
The campaign for justice is now taking place in Ranchi, but the organisers hope to spread it throughout Jharkhand.
"We have a plan to organise at least 1,000 meetings across the state among the people for whom Father Swamy worked," said Father Kavala.
To further their requests, the organisers intend to gather at least 1,00,000 signatures.
The Jesuit stated that President Droupadi Murmu, the nation's first tribal leader and a native of the state of Jharkhand, would receive the request.