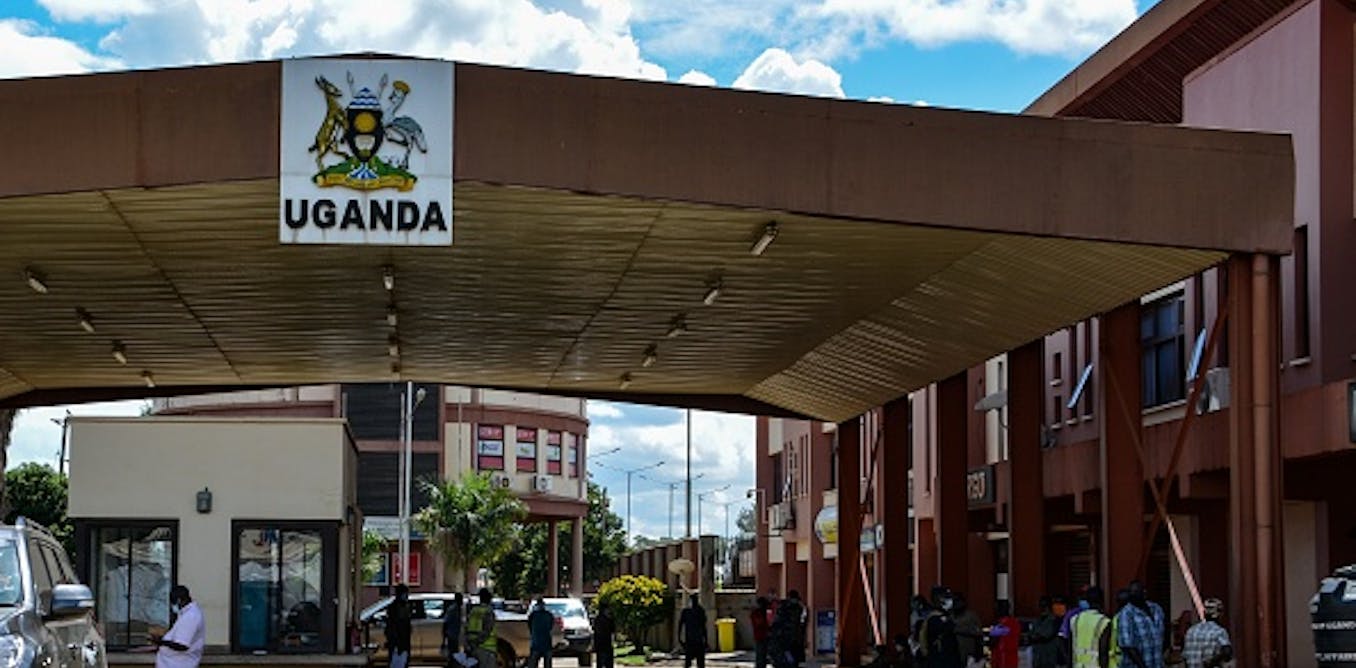 Free movement of people across Africa: regions are showing how it can work
The end of January 2023 will mark five years since the African Union Free Movement of Persons protocol was signed by the African Union. A parallel initiative to the African Continental Free Trade Agreement, it was designed to reduce barriers to Africans crossing African borders. The benefits of freer movement include trade, investment, cultural understanding and scientific cooperation. Along with several colleagues at the New South Institute , Alan Hirsch is researching pathways towards freer movement. He explains what lies behind the hesitancy of countries to commit to the protocol. And points to ways in which the initiative can move forward.
Why the hesitancy?
There are several factors.
One of the key ones is the fear among member states that the Free Movement of Persons Protocol would suddenly come into force as soon as the parliaments of 15 out of 55 member states had ratified it.
But, in fact, only the first of the protocol's three phases will come into force and only for the countries that had ratified it. In addition, the protocol's safeguards allow countries to suspend it if their concerns cannot be dealt with through normal immigration procedures.
The fear among leaders is that implementation would trigger political instability. Several of Africa's richer countries appear to be concerned that once the protocol comes into force, they will experience a sudden influx of low-skilled economic migrants from poorer countries.
In fact, the protocol has safeguards against this. Still, the perception remains, and very few richer countries have signed the protocol, let alone ratified it.
Some feel that adequate systems of population registration, passporting, the exchange of criminal records, extradition arrangements, and similar forms of cooperation in or between many countries are not yet in place.
Even the term "free movement" is confusing. Even though the protocol specifically refrains from referring to movement independent of the laws of the host state, some countries seem to fear that unregulated movement on their territory will be the outcome.
In my view, the roadmap that accompanied the Free Movement of Persons Protocol was too ambitious. It added to the unnecessary panic.
What are the safeguards against big influxes?
First, states that join the protocol can express reservations about certain elements of the agreement.
Second, they can add procedures for certain categories of migrants.
Third, in some circumstances, the protocol can be suspended.
And fourth, states are allowed to withdraw altogether from the protocol.
In addition, the protocol distinguishes between visa-free entry for short-term visitors, and the right to longer-term stays and employment and residence.
The protocol's implementation process has three phases. At the beginning, only Phase I would be activated for countries that fully ratified it. It allows visitors visa-free access for three months.
Phase II allows residence and will only come into force after the African Union's Executive Council considers the implementation of the first phase and agrees to enforce Phase II.
Phase III affords the right to establish a business. This too would only come into force after the African Union's Executive Council considers the implementation of the prior phases and agrees to move forward.
In any of these phases, a host government may require foreigners to apply for a work permit and may manage those work permits with domestic legislation.
I can see how government officials would find it difficult to understand how all the pieces fit together. In many countries the responsibility for migration, work permits and security are divided between several government departments which do not necessarily work very well together, and security concerns tend to predominate.
What role do regional blocs play?
Some regional blocs have already advanced quite far in lifting restrictions in cross-border movements. The two most advanced regions are the East African Community (EAC) and the Economic Community of Western African States (ECOWAS). In some cases they allow passport-free cross-border travel within the region. They have even been moving towards adopting regional passports.
What is interesting and important is that there is nothing in the AU Free Movement of Persons protocol that prevents unconventional paths forward. In each region, it is possible for some member countries to move ahead without the participation of all the members of the regional group.
A recent report notes that:
There is ongoing migration from the national passport to an EAC passport but not all states are issuing the regional passport. The EAC citizens of Kenya, Rwanda and Uganda move freely between the three countries using either their national identity cards or the EAC passport. This is a result of removal of mobility restrictions enacted by Heads of State in 2013. On the other hand, Tanzania and Burundi require a passport for East Africans. Free movement has enabled the EAC to make significant progress in the area of social integration. Kenya, Rwanda and Uganda have also facilitated the right of establishment, the right of residence and access to the labour market for their citizens across the three states.
The protocol does not exclude these forms of "variable geometry" within regional economic communities. On the contrary: it would seem to be a valuable form of progress, which could eventually bring other members of the economic community into the fold. Some countries which have already achieved a high level of mutual trust lead the way, and others follow when they can.
Indeed, because of the proximity of countries in regional groupings and their greater familiarity with each other, I think it likely that free movement will advance first among groupings within regional communities.
In the future, there may well be scope for agreements on the movements of persons between like-minded regional economic communities — inter community agreement, as it were.
What could encourage uptake of the protocol?
It is easier to work with countries in the neighbourhood, which already have close relationships and generally enjoy more mutual understanding. Engaging with more distant countries could be facilitated by using common standards for documentation, exchanging information, and agreeing on procedures for dealing with undesirable immigrants, such as criminals. Other mechanisms for promoting understanding should also be strongly supported: for example, cultural exchange programmes.
Nevertheless, processes at a continental level should be encouraged, and bringing the free movement process closer to the free trade area process would be positive, especially if this regularly brings officials from across the continent into common conversations about freer movement.
Already African countries are moving forward, often at their own initiative. The just-published Africa Visa Openness Report 2022 notes that 27% of all intra-African travel routes require no visa at all for citizens of African countries. This is up from 25% in 2021 and 20% in 2016. In 2022, 24 African countries — over 40% — offered eVisas to Africans and other travellers, up from nine African countries — 17% of the continent — in 2016.
This article first appeared in a similar form as an appendix to the Africa Visa Openness Report 2022.