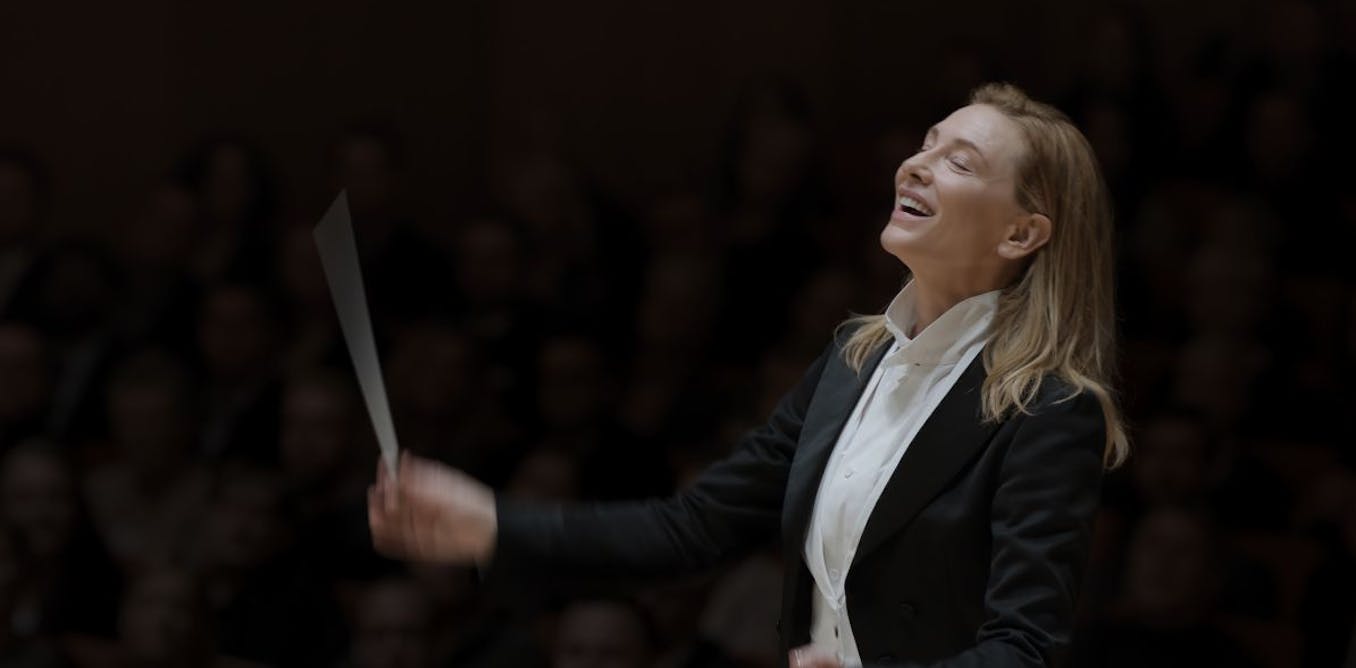 From Cate Blanchett to Baz Luhrmann: Aussiewood at the 80th Golden Globe Awards
Aussiewood sprinkled its star dust at this year's 80th Golden Globes with five nominations and a fourth acting win for Cate Blanchett, this time her performance as a renowned German conductor in Todd Field's Tár.
The Golden Globes was back in full capacity at the Beverley Hilton in Los Angeles and broadcast on NBC. This time the ceremony was on a Tuesday, not a Sunday night and was also streamed live on Stan.
In the previous years the ceremony had been scaled down due the COVID-19 pandemic, as well as controversies associated with the Hollywood Foreign Press Association (HFPA).
Nominations and awards
Besides Blanchett, another Aussiewood member nominated included Baz Luhrmann for directing the feature about the rockabilly icon, Elvis. Also nominated was Margot Robbie in the acting musical or comedy category for her role as Nellie LaRoy, an aspiring actress in the film Babylon, about ambitious creatives in Hollywood during the roaring 1920s.
Hugh Jackman received an nomination as the father of a teenage boy with mental health issues in The Son, and Elizabeth Debicki in her supporting role of Princess Diana in season five of the Netflix series, The Crown.
US actor Austin Butler won Best Performance by an Actor in a Motion Picture — Drama for his role as Elvis Presley. But Luhrmann lost out to Steven Spielberg's The Fabelmans for Best Director — Motion Picture.
Andrew Dominik's Netflix drama, Blonde, saw Cuban actress Ana de Armas (who played Marilyn Monroe) nominated in the Best Performance by an Actress in a Motion Picture — Drama. However, that award went to Blanchett, who did not attend the ceremony because she was in London for the premiere of Tár.
Aussiewood and awards
Since the 1900s, Australians in the cultural field have often spent time in or moved to Hollywood to forge successful careers.
Despite the 1970s and 1980s boom in Australia's national film industry, the minimal Australian nominations for the Golden Globes were tied to the Foreign Language category. One example is Gillian Armstrong's My Brilliant Career, which was nominated for Best Picture in 1981.
The term Aussiewood came into vogue during the 2000s to describe the international franchises and successful invasion of Australian artists in Hollywood.
In their 2004 book on the topic, critics Michaela Boland and Michael Bodey said Aussiewood reached a critical mass in 2002 when Australian directors and the acting fraternity were nominated in 24 television and film categories at the Golden Globes.
Nicole Kidman, who won a Golden Globe in 2002 for her role as Satine in Luhrmann's Moulin Rouge, has a total of six Golden Globe awards to her name – the most for any Australian to date.
What is the magic of Aussiewood?
Tom Hanks, who is nominated this year for playing Colonel Tom Parker in Luhrmann's Elvis, joked back then that Australia's success in Hollywood "has something to do with magical qualities in Vegemite".
However, as Beverly Hills-based publicist Catherine Olim said:
It doesn't have anything to do with where they are from […] What Hollywood sees is their talent.
Unlike the peer-driven, Academy of Motion Picture Arts and Sciences (the Oscars), the Golden Globes is voted on by 105 Los Angeles-based foreign journalists (six of which are now Black) who are members of the Hollywood Foreign Press Association.
Since its inception in 1943, the aim of the the Hollywood Foreign Press Association was to distribute cinema news to the non-US markets. The annual Golden Globes ceremony is often seen as the dress rehearsal to the Oscars in March.
---


Read more:
The Banshees of Inisherin: competing concepts of justice wage war in Martin McDonagh's Irish tragicomedy


---
In recent years the Hollywood Foreign Press Association has been criticised for moving beyond the realms of objective journalism by boosting media campaigns of Oscar hopefuls.
Prior to this year's Golden Globes and following its world premiere at the Venice Film Festival in September 2022, Blanchett received a lot of international positive media praise for her role in Tár.
Blanchett's Golden Globe win for Tár hints at possible Oscar glory, which could put her in the elite Aussiewood category of three Academy Awards.