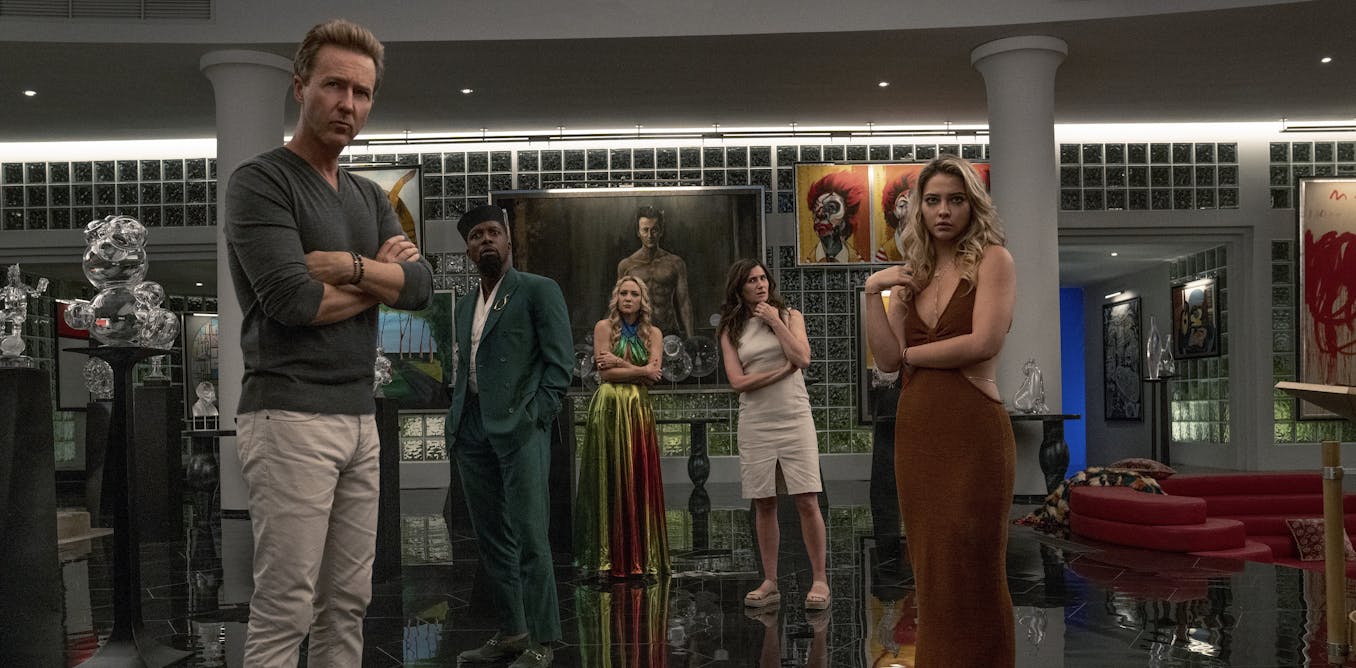 Glass Onion shows the pitfalls of going into business with friends – here's how you can succeed
The new Netflix murder mystery film Glass Onion is a cautionary tale – but not about influencers, tech bros or ironic architecture, as some have suggested. But Glass Onion (along with HBO's Succession) is actually a warning about the potential perils of going into business with your friends or family.
Such businesses are a huge contributor to any economy. Globally, between 70 and 80% of firms are co-owned or co-managed by family or friends. Close relations can be a great source of support and positive influence on a new idea or business.
My research, focusing on new business development within universities, shows that friends can be successful business partners. For students especially, entrepreneurial colleges and universities offer a range of support for friends to realise business dreams.
---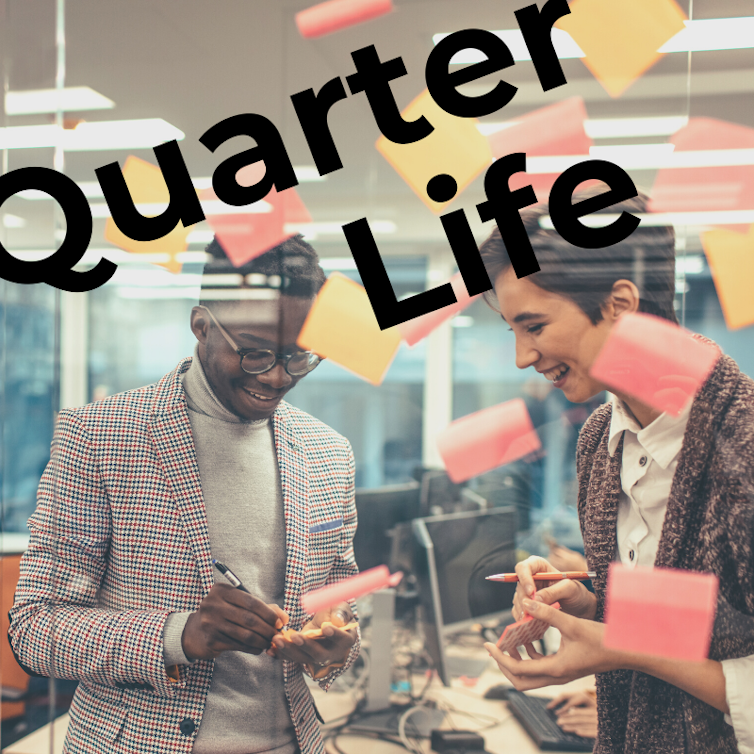 This article is part of Quarter Life, a series about issues affecting those of us in our twenties and thirties. From the challenges of beginning a career and taking care of our mental health, to the excitement of starting a family, adopting a pet or just making friends as an adult. The articles in this series explore the questions and bring answers as we navigate this turbulent period of life.
You may be interested in:
Why you're less likely to get rich these days if your parents aren't already wealthy
Christmas films: there might be some truth to stories about hometown romances, according to research
Entrepreneurs know that failure is sometimes necessary – here's what we can learn from them
---
There are a few challenges when you start a business with someone that can be made easier when working with people you are close to. Founders should trust one another, and understand each other's likes, dislikes and ambitions. If you and your partner have similar values and approaches to life, you will likely be able to predict how they will react in times of crisis or uncertainty. With this in mind, turning an existing relationship into a business relationship can be easily done.
The pitfalls
Of course, things don't always work out. What can start as occasional bickering or disagreement about the direction of a new venture can lead to resentment, a decline in the business (and relationship) and even legal trouble.
A business involving family or friends can seriously disrupt work-life balance – which is critical to business success. Lack of boundaries and additional time spent discussing work can interfere with your personal relationship, leading to fatigue and resentment. It is not realistic or healthy to talk about work all the time.
A family business spanning decades with the same people at the top may eventually stagnate, becoming overly reliant on what are now exhausted markets. This complacency, as with any type of business, can creep in and affect customer relationships, knowledge of competitors and ability to innovate.
Without proper care, these issues can become commonplace. As happens in Succession, personality battles and power grabs can distract from productivity and threaten to derail the venture.
Protecting yourself and your business
Before getting started, it's important to plan ahead. This should include creating a strategy for business partners to amicably exit the firm when necessary. It also must involve a consideration of the legal implications of a disagreement, and a plan to protect ideas, business contributions and other intellectual property.
Research shows that in longstanding family businesses the existence of known successors can influence how seriously the founders take intellectual asset protection. Even with friends and loved ones, you should still document and register ideas, designs, prototypes, products, processes and slogans.
Before you sign your ideas away (or write them on a napkin), here are five things to consider:
1. Transparency – what are everyone's plans?
When embarking on a new business venture, it is important to be upfront about intentions and goals – in the short and long term. What brought you all to this potential startup? What do you wish to achieve? These are questions you should ask.
2. Security – seek legal advice early
Along with officially registering the company, the owners should contact an intellectual property lawyer to receive expert guidance on fairly protecting initial and ongoing contributions with appropriate trademarks, patents and copyrights where required.
3. Prioritise – stick to your strengths
This is what adds distinct value to businesses: remembering what skills you bring to the table. Even with friends, this isn't an opportunity to simply hang out and have fun. Yes, you must enjoy your work, but time, money and livelihoods are at stake. A team comprised of many people with a variety of skills and experiences brings creativity, multiple perspectives and resilience amid inevitable change.
4. Be kind – appreciate and consider life changes
Like the volatility of business, our lives can change instantly. Co-owners should be mindful of changes to working patterns, lifestyles, and important events to maintain health and happiness. This can be particularly relevant when friends co-owning a business are at similar life stages, such as starting a family or getting married. Showing compassion and preparing for these factors, when they arise, can reduce tension and conflict in the day-to-day running of a business.