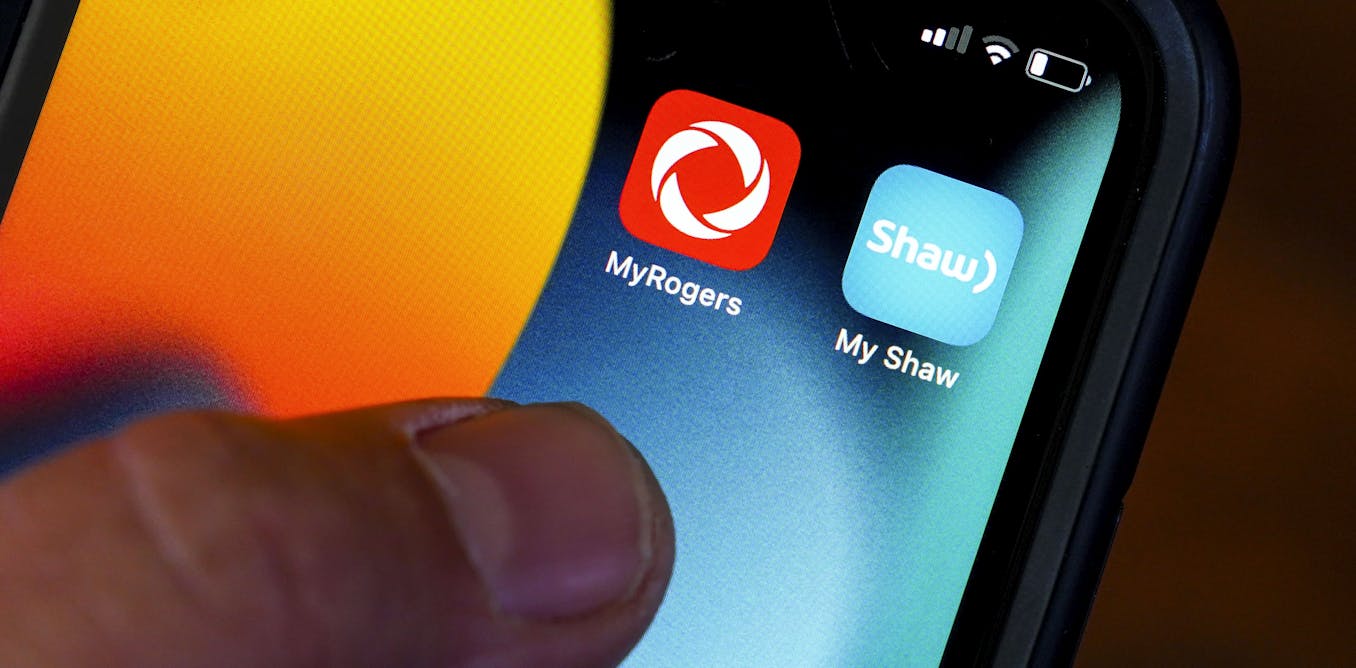 Here's how the Rogers-Shaw merger could benefit Canadian customers
The Canadian government has finally approved the $26 billion takeover of Shaw by Rogers after nearly two years of delays. When the merger was first announced by Rogers in 2021, it stirred up a significant amount of competition concern.
The Canadian Competition Bureau was worried the merger would soften competition in the telecom industry, resulting in higher prices and lower service quality for customers.
The bureau filed a court application to block the deal in 2022, but the Federal Court of Appeal rejected the application and the subsequent appeal from the bureau.
But Industry Minister François-Philippe Champagne appears to have heeded some of these concerns. In his statement on the merger, the minister said the deal's approval is contingent on a series of legally enforceable conditions for Rogers and Videotron, the company that Shaw is selling its Freedom Mobile wireless business to.
These conditions are to ensure this merger will, according to Champagne, "actually drive down prices across Canada." With the advent of these conditions, this deal could end up benefiting Canadian consumers and the economy.
Lowering service costs
Two of the merger's conditions require Rogers to set up low-cost mobile plans for low-income Canadians, and expand its existing low-cost internet plans. Rogers has good reason to meet these conditions — if it violates any of them, it could be fined up to $1 billion.
Meeting these low-cost conditions shouldn't be an issue for the merged company. According to Rogers, the financial benefit of the merger will be around $1 billion annually.
Rogers will also be able to lower service costs through integration. Since Canada is such a large country geographically, but relatively small population-wise, it would be wasteful for Rogers to build their own infrastructure, instead of taking advantage of Shaw's.
Shaw has a fibre route in western Canada that is over 12,000 kilometres long — Rogers will be able to save money by using this pre-existing route to deliver its services, instead of building new networks.
Increasing internet access
This merger also has the potential to play a key role in Canada's 5G infrastructure and increasing internet access for Canadians.
5G is the fifth generation of mobile network technology. It's more reliable, faster and can handle more data than 4G can. In other words, it's the future of wireless networks — a future Canada should capitalize on.
The merger's conditions require Rogers to expand broadband internet access and 5G services across the country. This will be especially important for households in suburban and rural areas in Canada, since it's harder for them to access fibre and internet alternatives.
Given that 98.6 per cent of households in urban areas can access to broadband, but only 45.6 per cent of rural households and 34.8 per cent of First Nations reserves can, the merger could benefit rural markets substantially.
Revitalizing the economy
5G services are estimated to contribute $40 billion annually and 250,000 jobs to Canada by 2026. Another one of the merger's conditions is that Rogers create 3,000 jobs in Western Canada and maintain them for at least a decade.
These new jobs will be particularly important for Alberta, where Shaw's home office is and where the company's western headquarters will be located. The province has been struggling with low oil prices and declining oil demand caused by a combination of market forces and international climate policies.
This merger could help Alberta diversify and sustain its economy so it no longer needs to rely so heavily on the oil industry for income. It could even help transition Calgary from an oil city to a technology hub.
It's important to note, however, that this merger may still increase competition in the telecom industry in the short term, despite the federal government's attempts to mitigate this with their stringent deal conditions. But in the long run, this deal could ultimately lead to increased innovation, which in turn, would benefit consumers as well.