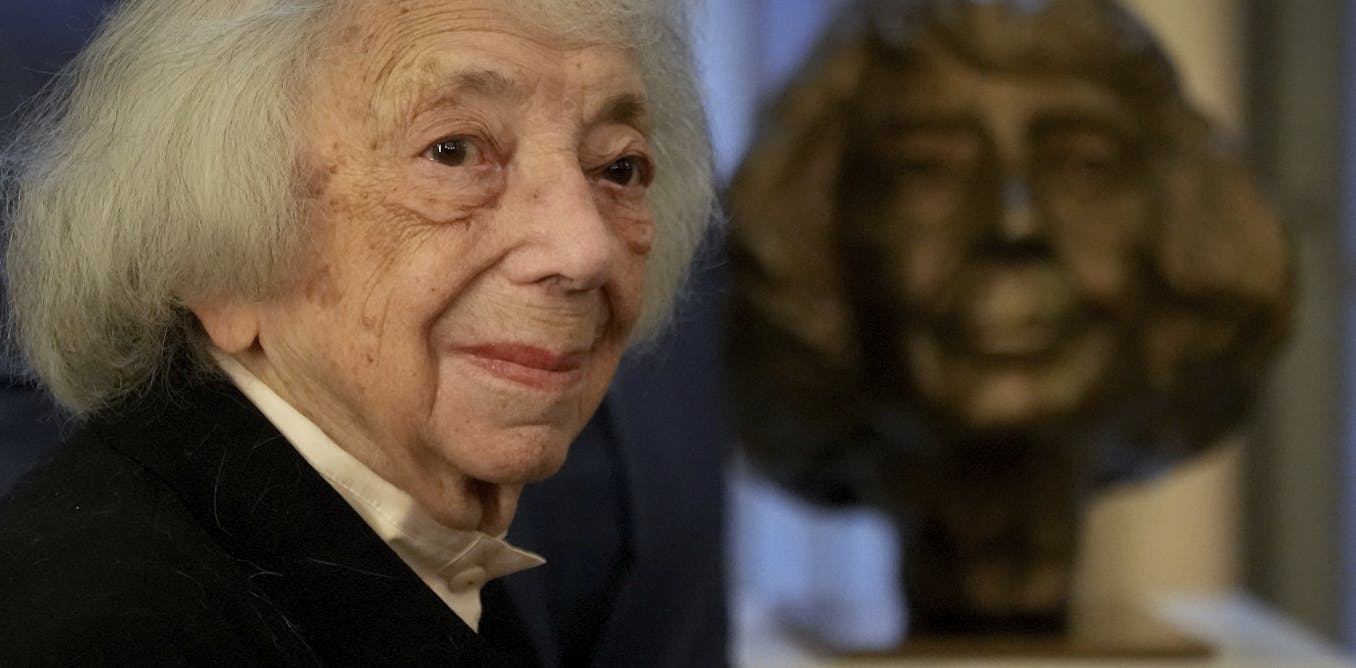 Holocaust survivor stories are reminders of why we need to educate against antisemitism
"Home and Belonging" is this year's theme for International Holocaust Remembrance Day, as designated by the United Nations, Jan. 27, the day
Auschwitz-Birkenau was liberated in 1945.
This theme should compel us to reflect not only on belonging and Canadian identity, but on what these ideas mean to those persecuted during and after the Holocaust.
As we are all too often reminded, antisemitism did not die in the fires of Auschwitz-Birkenau, rather it lay dormant waiting for new opportunities to spread.
This year's theme is particularly poignant as Statistics Canada reports a rise in police-reported hate crimes targeting Jews: figures from 2020 to 2021 showed a 47 per cent rise, with 331 hate crimes reported in 2020 and 487 reported the next year.
Prioritizing Holocaust education at all levels of the education system is imperative.
Young people and antisemitism
Alarmingly, as antisemitism and Holocaust distortion become dangerously prevalent, some acts are associated with younger members of Canadian society. Earlier this month two Ottawa high-school students faced hate crime charges stemming from an antisemitic incident at their school.
In Toronto, Canada's largest school board also faced a barrage of antisemitic incidents.
Antisemitic acts are quickly becoming normalized across the mainstream and show few signs of slowing down.
Rise in hate, antisemitism
A recent and comprehensive study by the ADL, a non-governmental organization that fights antisemitism and bias, surveyed a representative sample of the American population between September and October 2022 and found over three-quarters of Americans (85 per cent) believe "at least one anti-Jewish trope." That is an astonishing growth factor given that the 2019 study found 61 per cent of Americans believed in an anti-Jewish trope or conspiracy theory.
Although these are U.S. figures, Canadians also clearly need to be concerned given expressions of antisemitism, Holocaust disinformation and hate here. As civil society grapples with this, new initiatives are needed to ensure that hate and antisemitism is eradicated.
---


Read more:
Banning 'Maus' only exposes the significance of this searing graphic novel about the Holocaust


---
"Home and belonging" underpins what citizenship and human rights mean in any democratic society, and this themes resonates with Canadians of all ethnicities, religions and cultures.
This is exactly what makes the announcement about Holocaust education being incorporated into the Ontario Grade 6 curriculum so important — it is about teaching Canadians the dangers of where unbridled hate and antisemitism can lead, while sending a message to Canadian Jews that Canada is their home too.
The home and sense of belonging that approximately 40,000 Holocaust survivors found in Canada after the Second World War must remain in place for contemporary Jewish communities.
Holocaust education
Holocaust memory is one of the strongest tools for fortifying society against the dangers of racism, hate and antisemitism. However, to pretend that it will solve all manifestations of contemporary antisemitism would be a mistake.
Holocaust education must also address the ideological roots of neo-fascism, identity and alienation, conspiracism and disinformation, all of which lay the foundation for the widespread belief in antisemitic conspiracy theories and anti-Jewish tropes. And, it must do this while teaching people how to navigate propaganda in a digital age.
Importance of first-hand accounts
Still, Holocaust memory as represented by the first-hand accounts of those who survived the horrors of Nazi persecution remains the bedrock for understanding how the Holocaust forever impacted individuals, families and entire communities.
As we mark International Holocaust Remembrance Day this week on Jan. 27, Canadians of all ages can discover for themselves what home and belonging has meant for some who survived the Holocaust.
Over 100 life stories of Holocaust survivors have been published through the Azrieli Foundation Holocaust Survivors Memoir Program. This week, five titles in this collection are available for free as audiobooks for a two-week period. Four of these titles are the first-ever audiobooks narrated by Holocaust survivors themselves.
Listening to the experiences of Holocaust survivors, narrated in their voices, is a powerful learning experience.
To understand the significance of home and belonging to Jews across Canada, and why the increase in antisemitism is so serious to Canadian society, choose to listen to one of these memoirs as a means of marking International Holocaust Remembrance Day 2023.