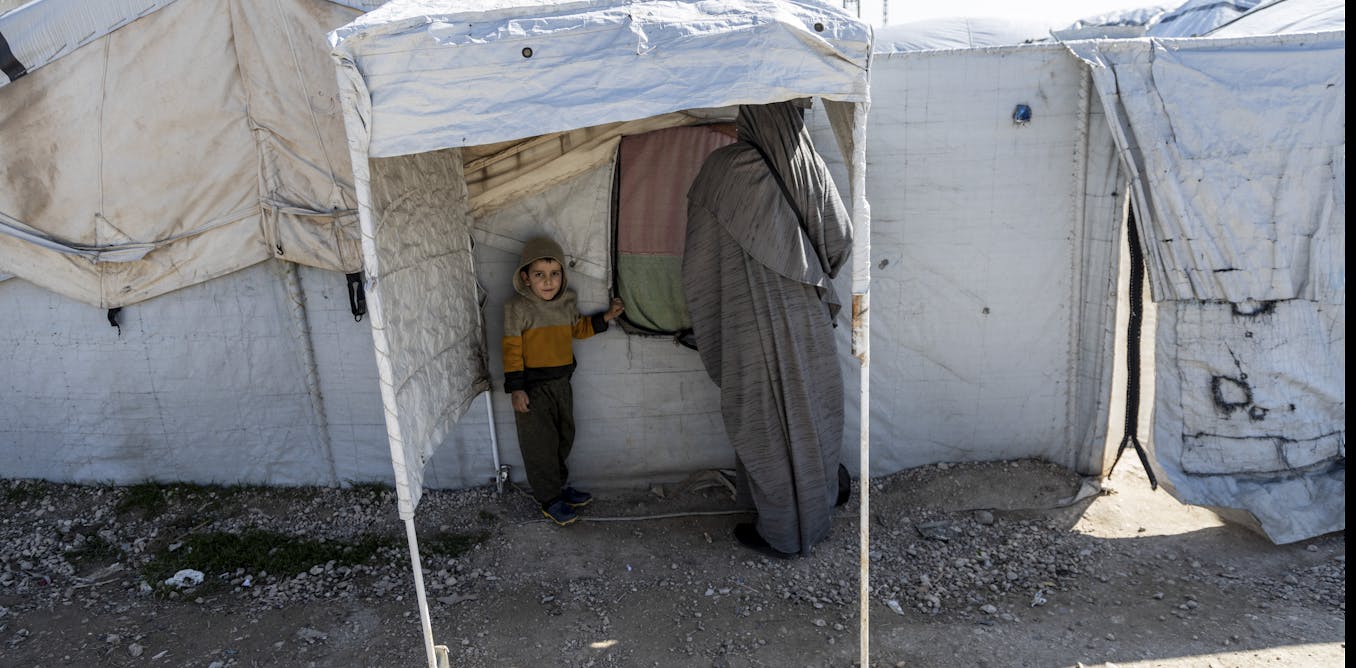 How a Canadian judge erred in ordering the repatriation of suspected ISIS members
In a January 2023 Federal Court decision, the government of Canada was ordered to request repatriation of four suspected ISIS members currently being held in Syria.
Lawrence Greenspon, who represents three of the detainees, said the decision "covered all the bases and covered them well" and that an appeal would therefore be difficult for the government to pursue. Similarly, socialist activist Matthew Behrens described the decision as an "important ruling with global human rights implications."
Nonetheless, the federal government is appealing the decision and oral arguments were recently held at the Federal Court of Appeal in Toronto.
With the appeal ongoing, what are the chances that Justice Henry Brown's ruling is upheld? Does the decision actually cover all the bases, and does it truly have important global human rights implications?
Not so fast.
In the process of interpreting Canada's Charter of Rights and Freedoms through the lens of international law, Brown illegitimately expands Canada's existing human rights obligations.
Human rights obligations
The precedent established by the decision threatens Canada's national security now and into the future, and it sets up a potential showdown between the judiciary and the government.
Here's why.
Brown correctly notes in the decision that subsection 6(1) of the Charter should be "presumed to provide at least as great a level of protection" as Canada's international human rights obligations.
This Charter provision establishes the right for citizens "to enter, remain in and leave Canada." It makes sense to interpret the Charter, including the "right to enter" provision, in a manner that is consistent with existing human rights requirements.
The decision also correctly relies on the International Covenant on Civil and Political Rights as the primary instrument establishing Canada's international law obligations.
The covenant, in turn, provides that no person "shall be arbitrarily deprived of the right to enter his own country."
---


Read more:
Is it more dangerous to let Islamic State foreign fighters from the West return or prevent them from coming back?


---
The heart of the covenant
No issues so far. But Brown fails to consider the central jurisdictional clause of the covenant while interpreting the Charter in light of international law.
That provision of the covenant requires a country to respect and ensure "to all individuals within its territory and subject to its jurisdiction the rights recognized" in the treaty. Suspected ISIS members being held in Syria, of course, are not on Canadian territory or subject to Canadian jurisdiction.
This deficiency in Brown's reasoning is not remedied by his reliance on prior precedence established by the Supreme Court of Canada or other federal court decisions — none of which imposed on the government an obligation to apply Charter rights as a matter of international law to people who are beyond Canadian territory and jurisdiction.
Brown does so in his decision, which is inconsistent with Canada's international legal obligations.
National security implications
One especially concerning aspect of Brown's decision is that the government has no obligation to implement it — even if the ruling survives the appeal. It is undoubtedly the role of the Supreme Court of Canada — and, by extension, lower courts as well — to "interpret and provide guidance on Canada's laws."
However, the judiciary has no authority to create international law obligations while interpreting the Charter or any other aspect of domestic law. Although a significant degree of political risk would be involved, the government may refuse to implement a judicial decision that creates a domestic legal obligation from a non-existent requirement in international law.
Even more concerning are the national security implications at stake. As suggested by my colleague, international affairs professor Leah West, there are several sensible options the government can take to mitigate the potential public safety concerns associated with repatriating suspected ISIS fighters and their family members.
The government has the resources needed to make these calculations and to act accordingly. The same cannot be said for Brown or any member of the judiciary or, for that matter, the general public.
Although West's conclusion that "repatriation is in the best interests of Canadian national security" is certainly reasonable, the government is in the best position to make that determination in practice.
Aside from the potential public safety concerns involved with requiring the government to seek repatriation, it's difficult to predict the full scope of national security implications inherent in expanding Canada's human rights obligations across the globe as Brown's decision mandates.
Such unconstrained territorial reach is inconsistent with the jurisdictional components of international human rights instruments — and for good reason.
The world is watching
For better or worse, Brown's ruling set a global precedent. It was recently described on the progressive blog Just Security as a "landmark decision" in large part because of the "rights-based perspective" implemented by Brown.
A co-author of that Just Security article is Fionnuala Ní Aoláin, a current United Nations special rapporteur whose representations on this case feature prominently in Brown's decision.
Because UN special rapporteurs bear no political responsibility for representations they make to governments, these positions have essentially taken on the role of high-profile global social justice activists. But their assertions carry no actual legal authority.
Although Ní Aoláin invokes Canada's international human rights obligations, she doesn't address relevant jurisdictional limitations. This isn't surprising given she's advocating for a particular outcome, but it is not a basis for a policy approach that balances competing governmental interests.
Brown found her representations to be compelling, but judges considering the pending appeal should take a more balanced approach. The world is watching, and significant national security considerations are at stake both at home and abroad.