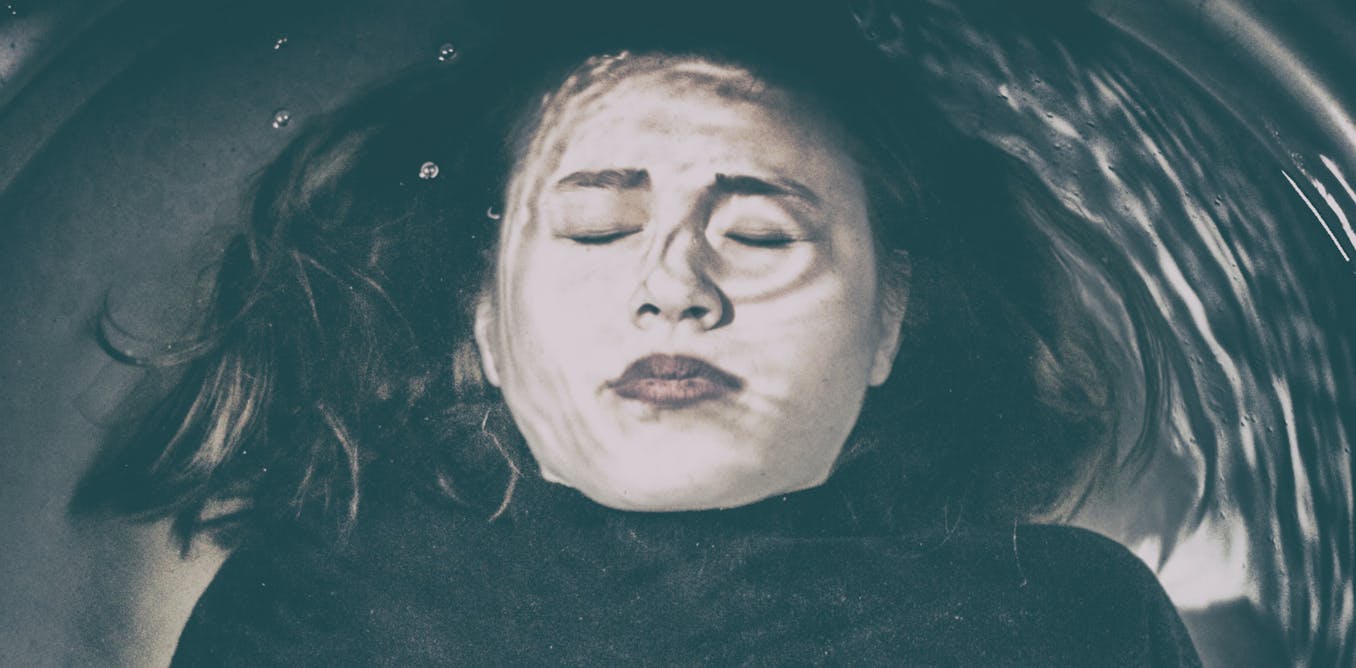 'If at first you don't succeed, lie, lie again' – in A Country of Eternal Light, Paul Dalgarno explores a life fragmented by grief
Paul Dalgarno's novel A Country of Eternal Light opens with his narrator, Margaret Bryce, in a bathtub. This is no ordinary bathtub, but one that exists between the world of the living and the dead. Margaret has (it seems) very recently died:
I drop further under, breathing out – no bubbles – the oblong light of the bathtub way up above, a meconium murk all around. Sirens singing … there are none. Mermaids … there are none. A heartbeat marking time in the gloom – no heart.
A bold beginning and one that not only directs the reader's attention to Margaret's exuberant spirit, but to the unreliability of her telling. For nothing in this novel is certain, except perhaps that Margaret is unwilling to dissolve into the dark water of the underworld. Despite having no body, no head, no heart, she soon kicks herself back to the "land of […] the living".
---
Review: A Country of Eternal Light – Paul Dalgarno (Fourth Estate)
---
It quickly becomes apparent that her quest – and ours, as co-passengers on this wild ride – is to ascertain what is keeping her tethered to earth. Unlike the ghost of Hamlet's father, who pleads with his son to avenge his "foul and most unnatural murder", Ghost Margaret's mission bewilders her:
I don't know what I'm doing here, and by here I mean here, there and everywhere […] Is there a purpose? I don't know. Maybe I can save someone? Save myself? Send myself an SOS.
The novel's questions are weighty. How can we overcome great sorrow? What is the purpose of human life? Of death? But Dalgarno's approach is all lightness.
Italo Calvino, in Six Memos for the Next Millennium, praises the value of lightness: "Above all I have tried to remove weight from the structure of stories and from language."
This, too, is Dalgarno's narrative ambition. A Country of Eternal Light is not a neatly structured chronological tale, but a dizzyingly weightless and fragmented one. The prose is both entertaining and erudite; it skips along, with Ghost Margaret waxing lyrical about popular culture and everyday events, along with deeper literary and philosophical subjects.
An unpredictable narrative
Immediately after Margaret defies the pull of the murky bath water, we travel with her back to 1984. She is 34 and about to set out on a school trip to Slains Castle, just north of Aberdeen, with her twin daughters, Eva and Rachel, aged eight. She has the family dog, Sam, with her. When the driver refuses to let Sam on the bus, Margaret returns home where, in a fury, she strips wallpaper:
If anything happens to my kids, I won't be held … The stupid bloody bastard.
In this simple scene of motherly anxiety lies Margaret's dilemma: how can a mother care for her children when she can't be with them all the time?
The 1984 school-trip-gone-wrong is only the first of many stops. For the rest of the novel, Ghost Margaret, who died in 2014 of cancer, whisks the reader with her as she traverses time – from 1959 to 2021 – and space – Scotland, Australia, Spain. She witnesses scenes from her life and family members dealing with her death.
We are next in 1967 with 18-year-old Margaret, a switchboard operator. Ghost Margaret admires her own legs and explains Doric dialect to us. Then we jump to Australia in 2014, where daughter Rachel, now a mother herself, is telling her children, William and Ewan, a bedtime story, her wife Gem listening in. Shortly after, still in 2014, we are back in Scotland, near the airport, watching as dying Margaret imagines daughter Eva arriving to visit.
Sometimes, Ghost Margaret takes us to see her estranged and depressed husband in his care-assisted apartment or in the hospital where he receives shock therapy. Other times, we call in on her young self. She revisits the day she fell in love with a pet-shop mouse. There are family caravan holidays, where the twins swim in the river. There's a trip to Madrid, ostensibly to see Eva. And we are shown the tender and fractious times when mother and daughters were "hanging-out" in the year of Margaret's death.
The unpredictability of the narrative encourages a focus on what is consistent in the novel – voice and character. Margaret's inner spirit, alive and dead, shines. She is tenacious, resilient, witty, a wry observer of humankind, and an astute commentator on her family.
The fragmented narrative draws attention to Margaret's unconscious. It suggests that her deepest grief might lie hidden in the gaps in the story, or beneath her ramblings. We hear family tales, such as the one about Grandad Duncan, who leapt to his death from a burning Lancaster bomber in 1945, as well as cultural ones. But as Ghost Margaret says, not all stories are true. "That's how it goes with stories: if at first you don't succeed, lie, lie again."
Threaded through the narrative are clues that may solve Margaret's quest – clues we must lean in close to hear. The fragments teach us about her family. Eva is the studious twin, Rachel the radical one. Rachel has a troubled adolescence, but finds some stability as a mother. Margaret's relationship with her husband Henry, after a promising start, is one of disappointment: he is a drinker – "we never discuss the why of his drinking" – who is emotionally unavailable much of the time.
---


Read more:
Crumb bachelors and millennial HENRYs enliven Ronnie Scott's zeitgeisty new novel


---
Sacrifices and grief
Although the story is told from Margaret's perspective, an important theme emerges through Rachel's character: how does a child repay a mother for the great sacrifices she has made?
Margaret is Margaret, but she is also an everymother figure. At times, life gave her a raw deal, but she refuses (in life and death) to let events get the better of her. Her memory is capricious and we gradually understand there are personal truths hidden from her, even in death.
Dalgarno reminds us of the risks involved in not facing up to grief. In the resolution of Margaret's quest, Dalgarno creates a narrative surprise that is difficult to discuss without spoiling the story for future readers. It involves an impressive reversal, a moment where we recalibrate everything that has gone before.
As a narrative strategy, it is daring and very nearly works, but not quite. The fragmented chaos that so beautifully shapes the novel's structure is part of the reason why. We have experienced, to that point, a turbulent and uncanny story-world. Holding on to story threads has not been our readerly focus, so to revise what we know is not a simple task. Instead of being a surprise, the reversal is, at first, confusing. (Maybe I had it wrong? Better go back and check.)
And yet the moment has such lightness of touch there is delight to be had. When the reversal occurs we discover the catastrophe that is keeping Ghost Margaret on this earth. Our unreliable narrator witnesses her great tragedy, which she had been unable to witness in life, and makes peace with it. Troubled no more, Ghost Margaret can finally "sink into the land of eternal darkness".
A Country of Eternal Light is a journey like no other. The lightness of the prose and Margaret's adventurous spirit hide a devastating burden, one that Dalgarno suggests can be overcome through attention to the ephemeral. We need to look into the gaps, look beneath the story, to find its hidden truths. The beauty of the novel is that it celebrates Margaret's life, her ability to love and laugh and forgive and rage, while also acting as witness to her great grief. It is not only a meditation on the sorrows that rip a family apart, but a celebration of the love that threads it back together.