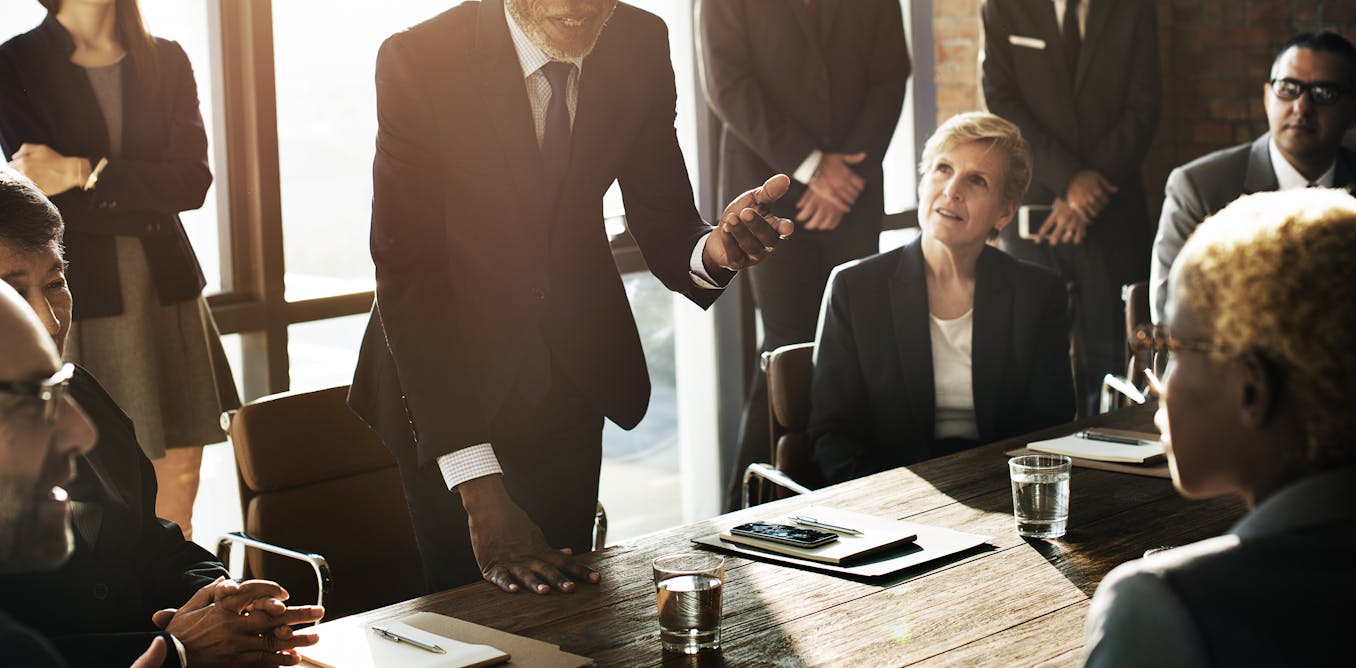 Italian government wants to stop businesses using English – here's why it's the lingua franca of firms around the world
The Italian government has proposed new legislation to crack down on the use of foreign languages in government, business and public life. The draft bill is particularly aimed at the use of English, which it says "demeans and mortifies" the Italian language. The proposed legislation would require employment contracts and internal regulations of overseas businesses operating in Italy to be in Italian.
Obeying such a policy would be difficult for many firms. France introduced a similar law in 1994, which has long been seen as unenforceable. Despite being in legislation for nearly 30 years, almost all multinational companies operating in France are thought to be in breach of the law.
English is indisputably the dominant language of international business and trade. Globally, more than half of all multinational companies use English in their international operations. Companies as far apart as Japan's Rakuten, France's Sodexo, Finland's Nordea and Mexico's Cemex have designated English as a "common corporate language". This is a language chosen by the organisation to be the main vehicle for internal communications.
It's estimated that approximately 1.5 billion people globally speak English, so its dominance in international business is not going away.
How did it come to be this way? One clue can be found in Oxfam's recently published inclusive language guide. The charity has attracted attention for describing English as "the language of a colonising nation". The guide notes that "the dominance of English is one of the key issues that must be addressed in order to decolonise our ways of working".
It is impossible to deny that the reason that English has its current status is because of historical expressions of power. The colonial expansion of the British empire between the late 16th and early 20th century led to English being spoken widely across the globe. This was often at the expense of local languages which are now endangered or wiped out as a result of the imposition of English.
The cultural and economic dominance of the US since the second world war has led to the further proliferation of English. This is particularly true among younger generations who learn English in order to consume popular culture. Additionally, global interest in business school education has meant that generations of managers have been taught the latest in business ideas and concepts. Often, these originate from the US – and are in English.
---


Read more:
The English language is the world's Achilles heel


---
Companies who use English as their corporate language often portray it as a common sense and neutral solution to linguistic diversity in business. In reality, it is anything but.
The concept of Business English as a Lingua Franca (BELF) suggests the English used in organisations can be separated from native speakers and the grammatical rules that they impose on it. It emerged in the early 2000s, as management researchers began to investigate how organisations manage language diversity in their international operations. They discovered that although English was frequently used, it was not the same English that is spoken by native speakers.
The former CEO of Volvo, a Swedish company, once remarked that the language of his company was "bad English". BELF encourages us to think that there is no such thing. If communication takes place successfully, and the message that you wish to transmit is understood, then you have used BELF correctly, regardless of any idiosyncrasies in grammar or spelling.
My own research has shown that although BELF can be used effectively in international environments, when native speakers of English are involved in the communication, they claim authority over how the language should be used. This can exclude those whose use of English does not meet expectations.
Why English?
Clearly, organisations need to have some form of shared language to be able to effectively communicate to manage their operations. However, research suggests that there are particular benefits associated with using English, rather than something else, as a common corporate language.
For example, studies have shown that employees find it enriching to use English at work. Due to its grammatical structure, which doesn't distinguish between formal and informal "you" as in many other languages, employees feel that using English can reduce hierarchies and create more egalitarian workplaces.
English undoubtedly has great practical utility – but rather than understanding it as something neutral, it is important to understand the mechanisms of power and subjugation through which English arrived at its current status. Without reflection, it can easily be used as a tool to exclude, and continues to reproduce colonial mindsets about status and hierarchies. Its ongoing use, however practical, continues that domination.