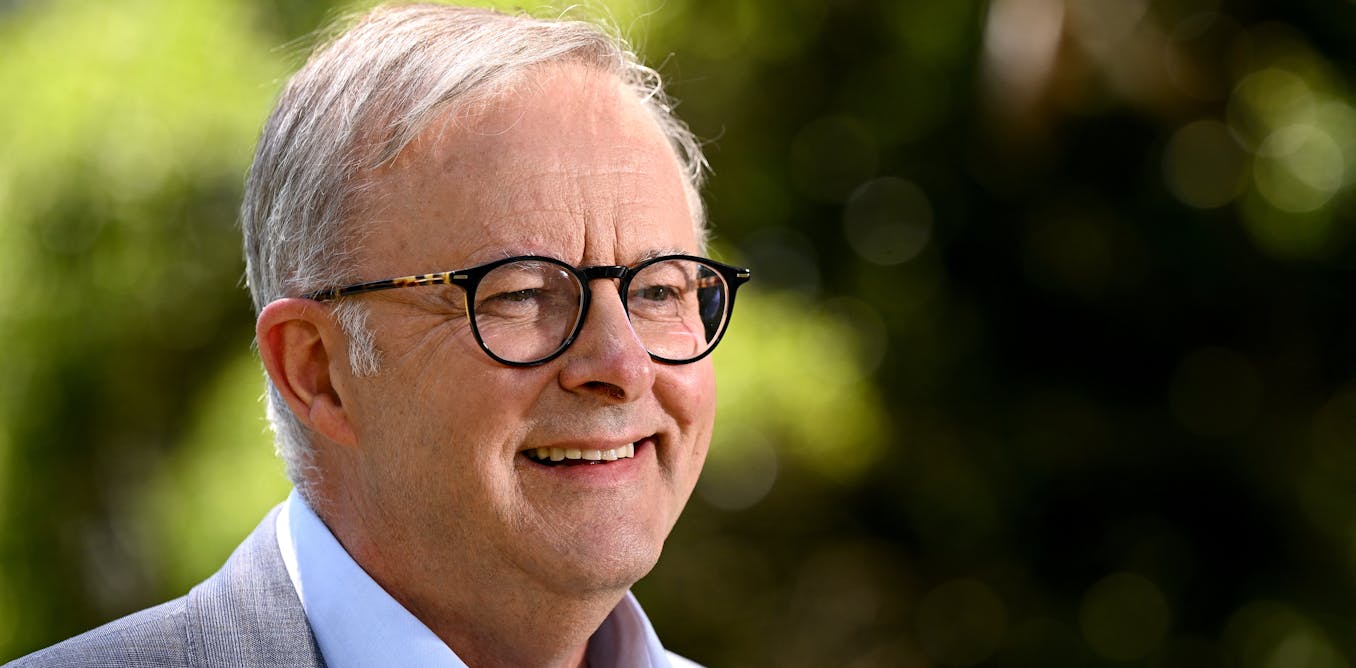 Labor maintains lead over Coalition in both federal and NSW Resolve polls
A federal Resolve poll for Nine newspapers, conducted January 17-22 from a sample of 1,606 people, has given Labor 42% of the primary vote (steady since early December), the Coalition 29% (down one), the Greens 11% (steady), One Nation 6% (up two), the UAP 2% (steady), independents 8% (steady) and others 2% (down one).
Resolve does not give two-party estimates until close to elections, but applying 2022 election preference flows to the primary votes gives Labor about a 60.5-39.5% lead over the Coalition, a 0.5-point gain for Labor since December. Since the election, Resolve has been the most favourable poll for Labor of all the Australian pollsters.
Prime Minister Anthony Albanese's net approval was down one point in the Resolve poll to +35 (60% good rating, 25% poor), while Dutton was down three points to -17 (46% poor, 28% good). Albanese led Dutton as preferred PM by 55-20% (54-19% in December).
Labor led the Liberals by 37-29% on economic management (38-31% in December). On keeping the cost of living low, Labor led by 34-20% (37-24% in December).
Honeymoon polling is continuing for Labor eight months after last May's election. But a long honeymoon does not guarantee a Labor win at the next election. Kevin Rudd had a long honeymoon after winning the 2007 election, but was replaced by Julia Gillard before the 2010 election. Labor lost its majority at that election and barely retained government.
Resolve also gives Labor lead in NSW
The New South Wales state election will be held in two months, on March 25. A Resolve poll for The Sydney Morning Herald gave Labor 37% of the primary vote (down one point since late October), the Coalition 34% (down one), the Greens 12% (up one), the Shooters 2% (up one), independents 11% (up one) and others 5% (steady).
No two-party estimate was provided by Resolve, but analyst Kevin Bonham estimated a lead of about 54.5-45.5% to Labor, unchanged since October. This is in good agreement with a YouGov poll that I covered on Monday (56-44% to Labor).
---


Read more:
Two months before NSW election, a new poll gives Labor a big lead


---
Incumbent Liberal Premier Dominic Perrottet led Labor's Chris Minns by 33-29% as preferred premier (30-29% in October). This poll was presumably conducted with the December and January federal Resolve polls from a sample of about 1,100 people.
The independent vote is very likely to be overstated. In polls last year in both Victoria and federally, Resolve asked respondents to select generic "independents" until actual ballot papers were published. After this, Resolve asked for specific listed candidates.
Resolve's final Victorian poll last year showed a 6% slump for independents – a result that also occurred before the federal election.
Essential's federal poll included a NSW sub-sample of around 300 respondents. Perrottet had a 47-36% approval rating (49-35% in June 2022), while Minns had a 39-26% approval (39-22% previously).
These ratings are very good for Perrottet given voting intentions, and indicate the recent controversy over his wearing of a Nazi uniform at his 21st birthday has had no impact.
Support for Voice to Parliament slumps
Public support for the First Nations Voice to Parliament has slipped in a federal Resolve poll of 3,618 people conducted in two separate stages in December and January.
Compared with a similar poll on the Voice conducted in August and September, overall support on the question was 47% (down six percentage points), with 30% opposed (up one) and 23% undecided (up four).
In a question where respondents were forced to choose "yes" or "no" (similar to a referendum), support for the Voice was 60% (down four percentage points from August/September), with 40% opposed (up four).
This is an average of two months of polling across December and January. Support for the question in January alone was 58% (with 42% opposed) after Opposition leader Peter Dutton questioned the government's handling of the referendum.
Voice support in NSW dropped to 58-42% from 65-35% in August/September, and to 56-44% in Queensland from 59-41%.
On the public's understanding of the Voice, 63% in the January poll said they had heard of it, but didn't understand it and would struggle to explain it, while 23% said they had never heard of it and just 13% said they understood the Voice and were confident explaining it to someone else.
---


Read more:
Federal Labor MP warns Alice Springs crime crisis is impeding Voice debate


---
Labor also leads in federal Essential poll
In this week's federal Essential two-party measure (which includes undecided responses), Labor led the Coalition by 53-42% (51-44% in mid-December).
Primary votes were 34% Labor (down one), 31% Coalition (up one), 14% Greens (up one), 16% for all others (down one) and 5% undecided (steady). Respondent preferences were better for Labor than in December.
In other results from this poll of 1,050 respondents that was conducted in the days before January 24, Albanese's net approval slumped nine points to +24, its lowest in Essential since the election last May, with 55% approving and 31% disapproving.
On Indigenous Australians, 42% thought things had got better for them in the past ten years (up six percentage points since January 2022), 10% worse (down four) and 38% stayed the same (steady).
On Australia Day, 33% supported a separate national day to recognise Indigenous Australians while keeping Australia Day (down four points since January 2022), while 33% did not support a separate day (up four), and 26% supported replacing Australia Day (up six).
This level of support for replacing the day is easily a record in Essential polls.
Labor's lead widens in Morgan poll (but not this week)
Labor led by 59-41% in this week's Morgan poll, a 0.5-point gain for the Coalition since the previous week. This poll was conducted January 16-22.
Morgan's polls have swung strongly to Labor since late November, when Labor only led the Coalition by 52.5-47.5%.
In a separate Morgan SMS poll, conducted January 20-23 from a sample of 1,231 respondents, 64% thought January 26 should be known as "Australia Day" (down one point since January 2022), while 36% thought it should be known as "Invasion Day" (up one).