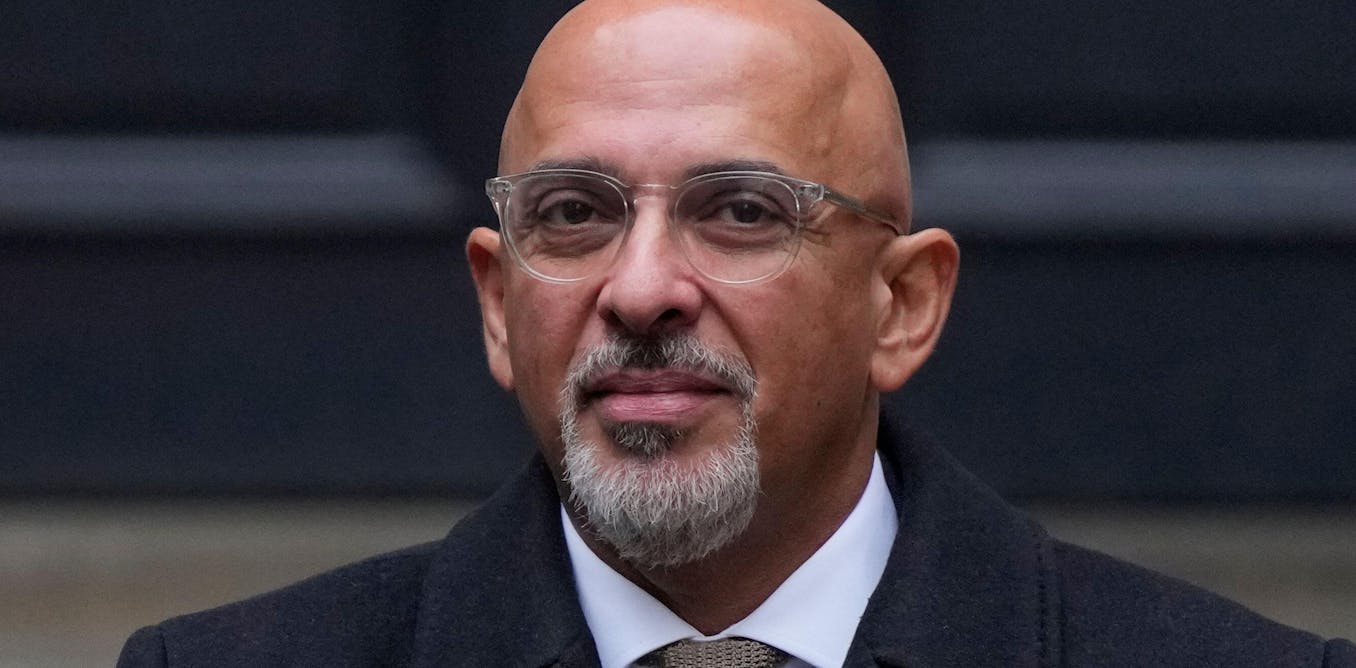 Nadhim Zahawi sacked: today's Tory scandals are similar to 1990s sleaze stories in more than one way
The 1990s are everywhere right now. From the fashion trends making a comeback in 2023 (I'm told), to the hotly anticipated return of the flashback mystery-box thriller Yellowjackets, it's starting to feel like the millennium never happened. And where pop culture leads, politics inevitably follows.
Events swirling around prime minister Rishi Sunak are more than a little reminiscent of the sleaze that dogged John Major's Conservative government for most of his tenure between 1992 and 1997. So much so that I was recently reminded of a passage written by political scientist Tim Bale:
That he won a leadership contest could do nothing to boost the Conservative Party's popularity. His tendency to try to conciliate all sides of an increasingly factionalized parliamentary party bought him time, during which he hoped – in vain – that economic recovery would bring voters back to the Tory fold. But it also earned him widespread contempt inside the party and a reputation for fudging and weakness outside it.
If you thought Bale was writing about Rishi Sunak here, you'd be forgiven. It is in fact a description of Major. Like Sunak, he took power after a popular leader largely seen as electoral gold dust lost their lustre (we'll brush over the Liz Truss experiment here). He was also constantly fighting fires related to standards, made much worse by the way in which he set out his governing agenda.
In 1993, Major announced his intention to lead the UK "back to basics" by focusing on the "traditional values" of "self-discipline and respect for the law, to consideration for others, to accepting responsibility for yourself and your family". He had been speaking about the whole country but his words came back to haunt him over and over as revelations about the financial and personal dealings of his MPs came to light.
After days of mounting criticism, Sunak finally sacked Conservative party chairman Nadhim Zahawi's over his failure to pay what appears to have been a tax bill of millions. This is the scandal currently plaguing Sunak most insistently . But his predecessor Boris Johnson's connection with BBC chairman Richard Sharp has caused no small amount of trouble as well. Both matters predate Sunak's time in office, and are somewhat out of his control but nevertheless show the bind he is in.
There is longstanding research that shows that there are logics of appropriate behaviour in society. And that these logics of what is (and is not) considered alright differ between people, countries and contexts.
So, as I have shown in my research on money in politics, different countries have different understandings of what acceptable levels of donation are. Other researchers have highlighted that sex scandals are much more likely to be an issue for British people than French people, for example. A snap poll taken almost a full week before Sunak made a decision about Zahawi showed a majority thought the chairman should lose his job. Another poll taken around the same time saw 75% of respondents say they think members of parliament should publish their tax returns.
Part of Sunak's pitch on the steps of Downing Street when he first took office was to bring integrity, professionalism and accountability at every level of his government after the wayward Boris Johnson years. The problem for Sunak, is that it makes him all the more at risk from questions of ethics and propriety than his predecessor.
Boris Johnson was the "greased piglet" of UK politics. He was born slippy. So an amount of misbehaviour was baked in to the cake (until it wasn't).
Tolerance for Rishi Sunak, when it comes to standards issues, is simply much lower. He is far more at risk from scandal and sleaze than Johnson was, and even more so after tying his premiership to it.
John Major: back to basics
What is happening in British politics in 2023 is therefore similar to the 1990s in more than just one way. The allegations themselves are deeply resonant of course, but the way Sunak has been compromised is also similar. For Major, his "back to basics" pledge simply became a stick to beat him with during the many sleaze scandals that fell onto his lap.
Sunak will be aware that the same could easily become true for him. Even if the specific issues with Zahawi and Johnson are soon forgotten, future scandals are practically written into Sunak's schedule over the next few months.
In the coming weeks we will see the release of Johnson's resignation honours, which is said to be stuffed with people who have done him favours, often of the financial kind, over the years. A parliamentary inquiry into whether Johnson mislead parliament over partygate is also about to begin, reminding everyone of the behaviour that triggered the beginning of the end for his government – and potentially of Sunak's own police fine for breaking lockdown rules.
It's not the 90s for Labour
A pessimist, then, would say that the next election will mark the end of the road for Sunak, and the Conservative party in power. Much like Major was effectively leading a zombie government to inevitable defeat in 1997, Sunak appears to have no distance left to run.
But, despite the numerous historic parallels, there's an important difference. The Labour opposition has much more work to do now than it did during the final Major years, and will be electioneering with a leader much less popular than Tony Blair. Remember, Labour suffered a catastrophic defeat in 2019, which puts them quite significantly on the back foot leading into the next election.
The current political landscape, of course, should take precedence. But history can tell us a lot about the current travails of Rishi Sunak, and how we might expect the next few years to shake out.
And, while there's certainly more than a whiff of the 1990s about this Conservative government, the key difference is its larger majority. Of all the small things that might decide the next election, that's one thing we should never forget.