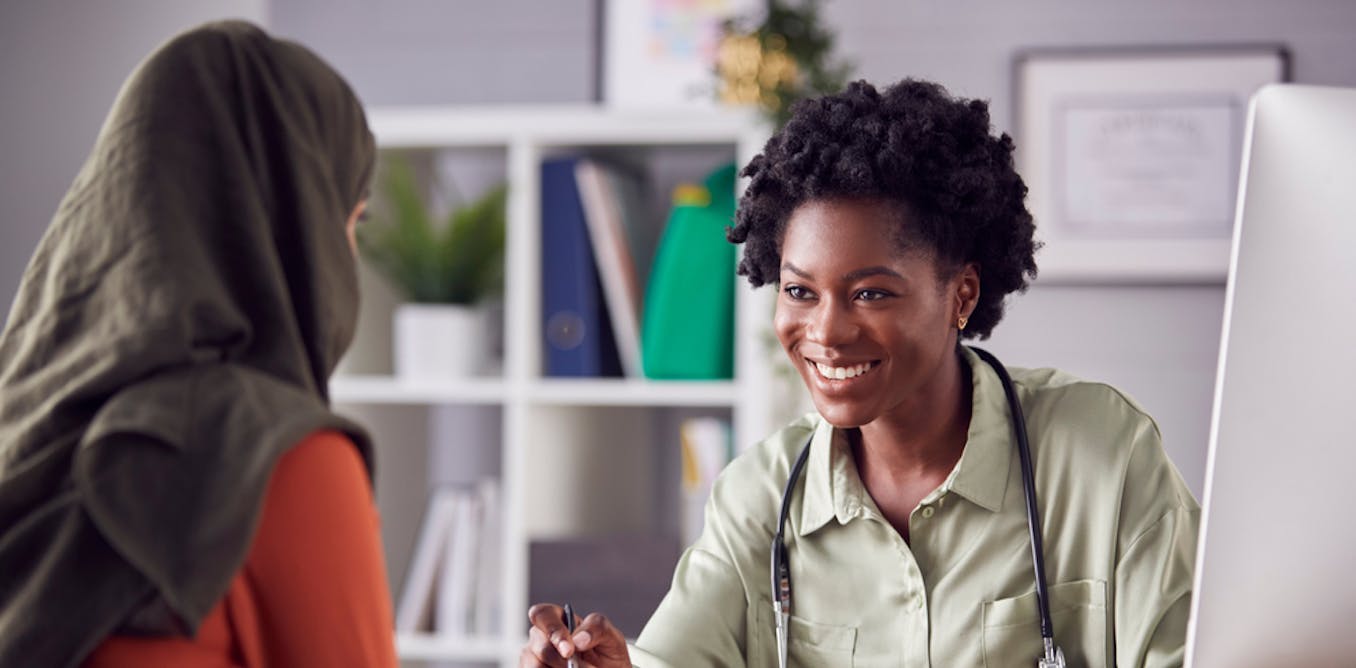 Need a bulk-billing GP? Why throwing more money at Medicare isn't the answer
Last financial year, the Australian government spent more than A$37 billion on primary care – a patient's usual first contact with the health system when sick or injured. Every year, this spending increases.
Yet, many patients are paying more to see their GP, some cannot afford care and emergency departments are overcrowded with patients who could be treated by a GP.
Last week, the Strengthening Medicare Taskforce released its much-anticipated report on how to improve the primary health-care system. The report provided broad-brush recommendations mostly focused on delivering patient-centred care, supported by better health data and information technology.
Medicare is set for an overhaul
An important subtext of the report is to overhaul Medicare, Australia's national public health insurance scheme. Medicare pays a proportion of costs for every Australian that receives subsidised primary care services.
There has not been a major reform to Medicare since its introduction in 1984. If successful, reforming Medicare will be the greatest change to primary care in decades.
It will help governments usher in long sought-after integrated care pathways – with patients cared for by a team of health professionals that better meet their needs, especially those with chronic conditions.
But let's not celebrate just yet. Major funding reform is not a given. Health Minister Mark Butler concedes there's a long road ahead, telling the ABC this week that we're not going to fix Medicare in one budget.
---


Read more:
Medicare reform is off to a promising start. Now comes the hard part


---
A battle looms ahead
A potential battle between health providers and the Australian government looms on the horizon.
That's because the most ferocious national health-care debates are often about how GPs should get paid. Medicare needs to pay providers based on patient health outcomes. Some providers, like GPs, may be worse off financially if they perform poorly.
That will be a hard pill to swallow. Pressure from strong lobby groups that represent primary care providers may water down reform. That runs the risk of worsening patient outcomes compared to what could be achieved.
---


Read more:
Patient advocate or doctors' union? How the AMA flexes its political muscle


---
How did we get here?
Successive governments over the past 30 years have tried to tighten the reins on runaway Medicare spending. Most attempts have failed.
The Hawke government introduced a $2.50 co-payment in 1991, which GPs could charge to non-concessional patients when they received bulk-billed services. In 1992, Keating abolished this when he became prime minister. The Abbott government tried to introduce a $7 co-payment in 2014, but dumped the budget announcement against fierce community opposition in 2015.
The Abbott government did manage to freeze the annual increase in Medicare Benefits Schedule fees (fees doctors are paid to perform certain subsidised services) between 2015 and 2020. This led to fierce opposition from primary care providers.
The Australian Medical Association (AMA) suggested this would force GPs to increase co-payments and reduce bulk billing to maintain their business returns.
While co-payments have increased, annual bulk billing rates have only declined in the past year.
---


Read more:
Explainer: what is Medicare and how does it work?


---
How should we fund primary care?
It's clear Medicare is no longer "fit for purpose". Some patients avoid care because they cannot afford it. Patients with higher incomes, and patients living in more affluent areas, often pay more if not bulk billed, but can access primary care easier.
Increasing Medicare rebates, as the AMA proposes will not fix those problems.
A financial incentive for providers to deliver care of little value to patients will remain. Providers will still be paid regardless of the health outcomes they achieve, and care misaligned with best practice will continue to be funded.
---


Read more:
Some GPs just keep their heads above water. Other doctors' businesses are more profitable than law firms


---
We need a radical rethink
A complete rethink of Medicare is required to support the vision presented in the Strengthening Medicare Taskforce report. The Australian government must start now, as the health-care system adjusts to a post-pandemic world.
Reforming Medicare cannot happen in isolation. It must sit within a cohesive national vision and a ten-year plan for health-care funding reform.
Medicare reform should be accompanied by public hospital funding, private health insurance and co-payment reform – the three other major funding sources for health care – to ensure Medicare does not remain siloed while governments seek to integrate care.
An independent national health payment authority should be developed and tasked with designing and coordinating the implementation of funding reform. This would work closely with state and federal governments, primary health networks and local health networks.
It would also clarify who is responsible for which elements of funding reform and reduce the potential for duplicating efforts across states.
We need to do things differently
Australia could benefit from payment models being explored internationally. These include funding a pathway of multiple, integrated health providers – let's say a GP working with a physio and nurse practitioner – to provide cheaper care that improves outcomes.
In such "value-based" payment models, there's an incentive to improve health outcomes and reduce costs. Providers share the cost savings compared to what it would have cost using the current Medicare Benefits Schedule.
If we're to reform Medicare towards paying for value, then we'll need much more data on patient health outcomes, other factors that impact health outcomes but are outside the control of providers (such as socioeconomic factors), and data on the cost of delivering care.
That requires reforming the way data is collected and shared, and investment in better information technology infrastructure.
The government will need to work closely with providers to ensure they are equipped to manage the transition towards value-based payment models. It will also need to help providers connect and work together to coordinate different types of care.
---


Read more:
With the training to diagnose, test, prescribe and discharge, nurse practitioners could help rescue rural health


---