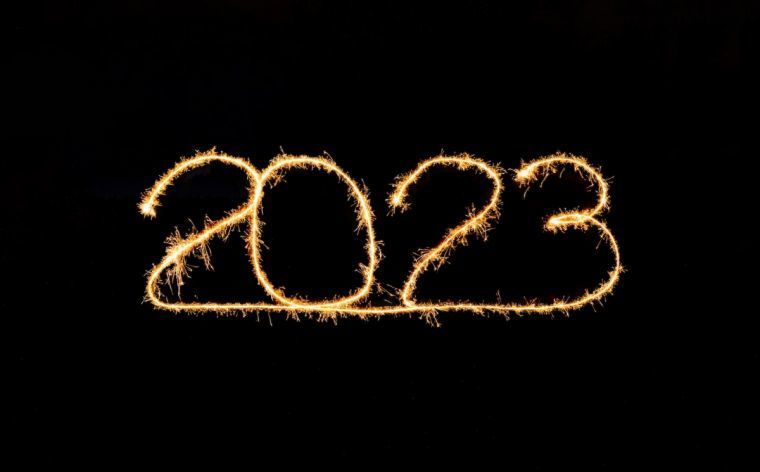 I hate New Year's Eve! I've always found the notion of becoming a "new me" at the stroke of midnight absolutely preposterous. The idea of new goals, better decisions and pursuing improved habits and relationships should not be determined by the turn of the new year.
On a human level, I understand the need for a new year, a fresh start filled with hope and optimism. But, at what point do the well wishes and merriment turn into action? At what point does our "fairy godmother" wave her magic wand, scrunch her nose three times and turn us into our perfect self?
A perfect start
Perhaps I dread the idea of a perfect start, that we could inevitably become the picturesque version of ourselves that we dream about when we imagine our future. My new and perfect self would be the ideal picture of health, happy every moment, have a perfect spiritual life, and make every person in my life happy – always. Imagine all of that at the moment the clock strikes midnight?
"Therefore, if anyone is in Christ, the new creation has come: The old has gone, the new is here!" (2 Corinthians chapter 5, verse 17)
Perhaps we buy into an imperfect idea of what life will be like once we receive salvation. When I was younger, I firmly held to the lofty ideal that, once we receive Christ, life becomes easy. In some ways, maybe that's a part of having hope and faith for a future in Christ. However, I believe that there needs to be a mentality shift away from a perfect start, towards the future we can strive for every day.
Why wait?
Why do we wait for the new year? Our human nature seems to drive us towards deciding that we have failed to accomplish our goals if we don't complete them early enough. Smart goals have an important place in life, but why wait for the next 'new' to start – or to start again?
"This is the day that the Lord has made; let us rejoice and be glad in it." (Psalm chapter 118, verse 24)
This scripture in Psalm chapter 118 is the perfect response to the call. When logic pushes us to wait for a better day to start, we must allow our faith remind us that today is that day. Today is the day we have been given. Today is the day that we have been blessed with. Today is what God has given us. We have the opportunity to start now!
Finish merrily
I'll be the first to admit that I haven't completed everything that I set out to do this year. It's easy to be overwhelmed with a sense of dread at things left unaccomplished. While we spend our time planning and outlining what we want for the new year, let us not forget to finish merrily. Looking back on the year that's gone by, remember to celebrate what we've been blessed with. Celebrate and finish well.
"Make a joyful noise to the Lord, all the earth; break forth into joyous song and sing praises!" (Psalm chapter 98, verse 4)
As we stand on the edge of the unknown, looking back at all the control we thought we had, let us celebrate with fervour for the moments when we indeed were not in control. When we acknowledge out failures and moments of humanity we can relish in the grace of our Creator and all that He has carried us through.
New year, new me? No. New day, new me. I choose to mark every day and every moment as a chance to pursue the Creator and in the hopes of a good future laid out before me. We may not get it right at every turn, but we have every decision to turn to Him who knows the beginning and the end. So, here I am telling you my biggest secret. I hate New Year's Eve. I may not be turning over a new leaf on 01 January, but I may indeed start taking small steps in that direction tomorrow morning.
Republished from Christian Today UK.