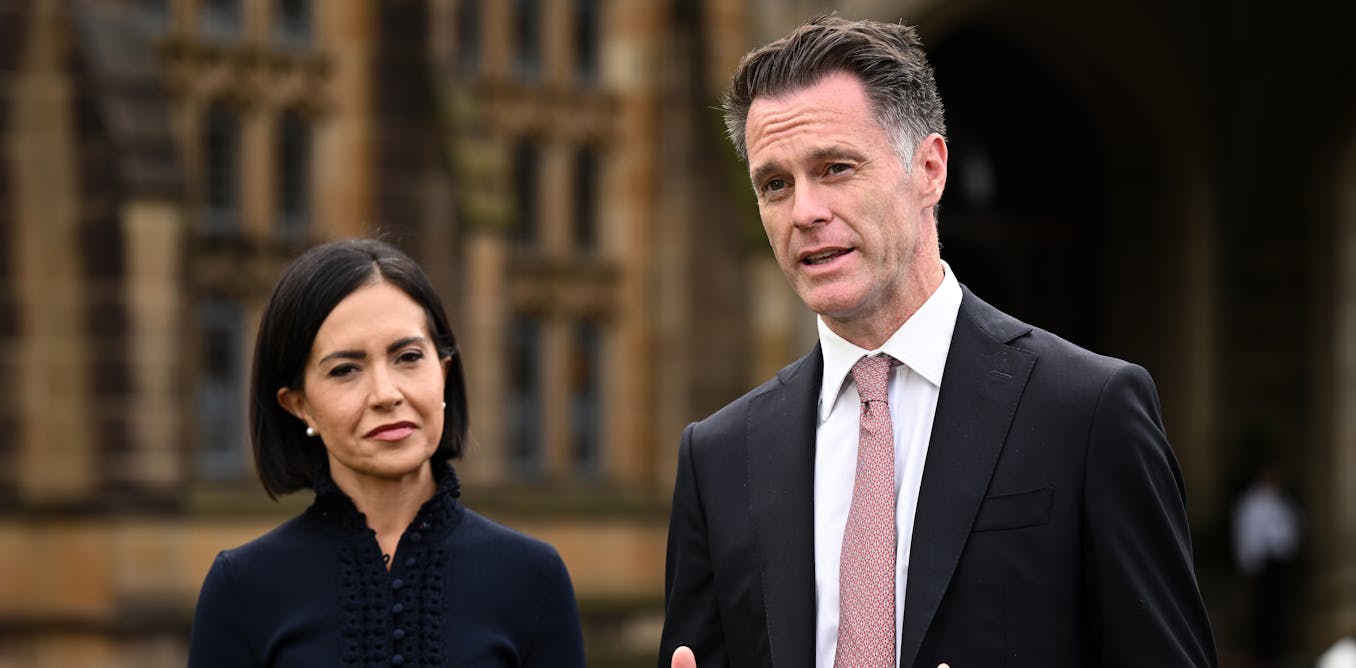 NSW Labor unlikely to win majority after flopping on pre-poll votes
Labor is unlikely to win more than 46 of the 93 lower house seats at Saturday's New South Wales state election, which would be short of the 47 required for a majority. The Coalition is likely to win 35 seats, the Greens three and independents nine. Depending on the outcome in Ryde, where Labor currently leads narrowly, Labor is likely to win 45 or 46 seats.
In Saturday night's article on the election that was updated Sunday morning, I said that The Poll Bludger's results
estimated Labor led in 51 of the 93 seats, based mostly on election day booth swings. I said that unless there was a systematic issue with the remaining votes, Labor would win a majority.
---


Read more:
Labor very likely to win majority in NSW election


---
People who voted at pre-poll booths before election day made up 28% of enrolled voters. On Monday and Tuesday, pre-poll booths in the close seats were counted, and the swings on pre-poll booths have been much worse for Labor than the swings on election day booths.
An example of Labor's poor performance on pre-poll votes is Goulburn, which the Liberals held by a 3.1% margin going into the election. On election day booths, The Poll Bludger's results
give Labor a 4.4% swing, enough to overturn the Liberal margin. But the Liberals gained a 0.8% swing to them on pre-poll booths.
Owing to the pre-poll votes, Labor has fallen behind in five seats that they appeared to lead on election night. The closest current Liberal leads are Terrigal (Liberals lead by 50.3-49.7), Goulburn (50.5-49.5) and Holsworthy (50.7-49.3).
Remaining votes in these seats will mostly be postals (which help the Liberals), and absents (which help Labor). But it's unlikely that Labor can overturn any of the current Coalition leads.
The marked difference in swings between the pre-poll and election day booths is evidence there was a late swing to Labor that showed up on election day, but not in the votes cast before election day.
If Labor is short of a majority, they will still have at least a 45-36 seat lead over the Coalition. With three Greens and some left-leaning independents, it's clear Labor would govern. This is not the hung parliament of the Victorian 1999 or federal 2010 elections, where there was a one-seat gap between the major parties and the next government was decided by independents.
In Kiama, Liberal Gareth Ward was forced out of the party over charges of sexual assault (which he denies). He ran as an independent, and defeated Labor and an endorsed Liberal, although there was an 11% two party swing to Labor when comparing Ward to what he polled in 2019 as a Liberal.
The Poll Bludger's results estimate Ward will defeat Labor by 51.2-48.8 when all votes are counted, from primary votes of 39.7% Ward, 34.7% Labor, 11.5% Liberals and 10.7% Greens. I wrote in 2021 that sexual misbehaviour does not appear to have an electoral cost.
---


Read more:
Has a backlash against political correctness made sexual misbehaviour more acceptable?


---
Labor's issues with pre-poll voting have also affected their statewide vote. On election night, the ABC was estimating a Labor two party vote of around 55-45, but that has dropped back to 53.8-46.2 with 68% of enrolled voters counted, a 5.8% swing to Labor from the 2019 election.
Current lower house primary votes are 37.1% Labor (up 3.8%), 35.5% Coalition (down 6.1%), 9.5% Greens (down 0.1%), 1.7% One Nation (up 0.6%), 1.5% Shooters (down 1.9%) and 14.7% for all Others (up 3.7%). Others includes 9.0% for independents (up 4.3%).
Coalition also improves in the upper house
The upper house is elected by statewide proportional representation with preferences, and a quota is 1/22 of the vote or 4.5%. With 54% of the statewide upper house vote counted, Labor has 8.14 quotas, the Coalition 6.67, the Greens 2.05, One Nation 1.26, Legalise Cannabis 0.80, the Liberal Democrats 0.72, the Shooters 0.68 and Animal Justice 0.46.
Current results do not include below the line (BTL) votes. Once these votes are included, the Coalition will drop a little. The Coalition is also likely to fall back when absentee votes are counted, but could continue to increase until then. They have gained 0.24 quotas since Saturday.
A seventh seat for the Coalition instead of one for Animal Justice would deny the left-wing parties (Labor, the Greens, Legalise Cannabis and Animal Justice) the 12-9 split at this election they need to take control of the upper house. An 11-10 left split would mean the overall upper house would be tied 21-21 between left and right.
---


Read more:
NSW election preview: Labor likely to fall short of a majority, which could result in hung parliament


---