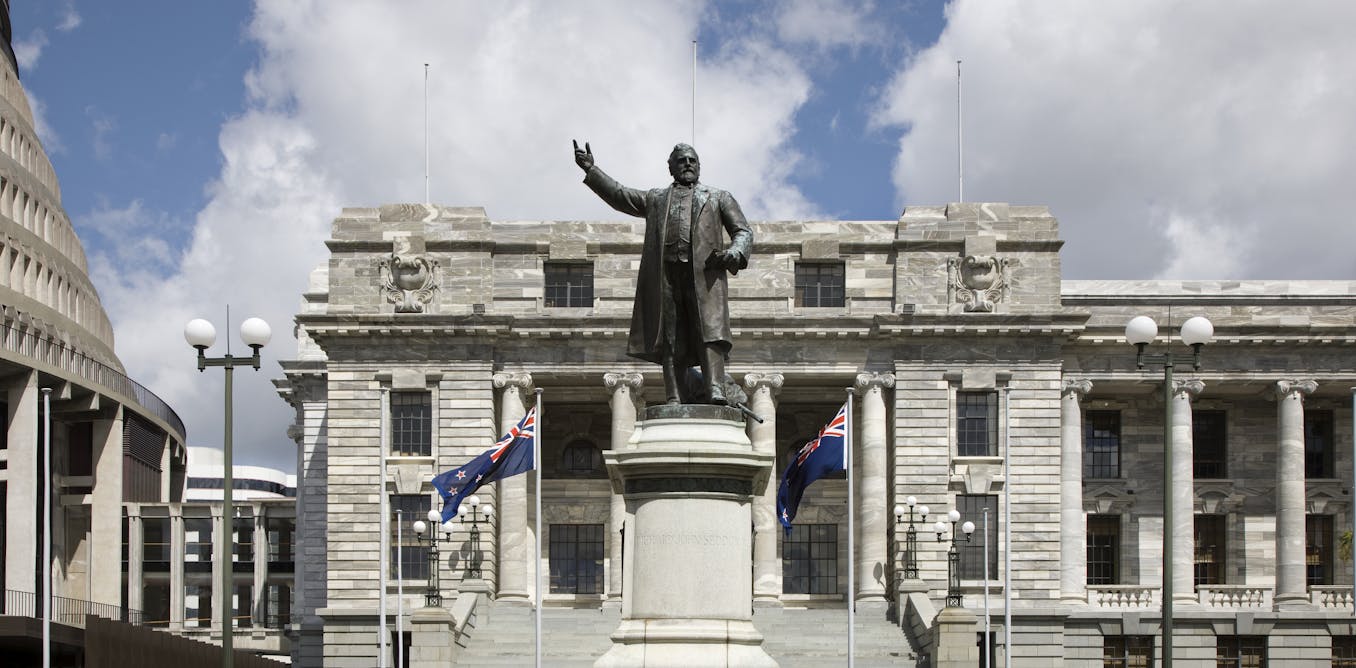 NZ has a history of prominent public servants who were also outspoken public intellectuals – what's changed?
It's been a difficult time for senior public servants recently – at least it has been for those willing to express their political views publicly. One has been sacked, another offered his resignation, and yet another has been questioned by a parliamentary select committee.
In an election year perhaps we can expect heightened sensitivities around the principle of public sector neutrality. Especially so, given those in the spotlight are all ministerial appointees to crown entity boards, not career officials.
These appointments blur the supposedly clear boundary between elected office-holders and professional public servants.
The case of Rob Campbell, former chair of Te Whatu Ora/Health NZ and the Environmental Protection Authority, seems the most clear-cut. His LinkedIn post likening the National Party's Three Waters policy to a "thin disguise for the dog whistle on co-governance" was one thing. But his refusal to accept he'd done anything wrong was a bridge too far for the powers that be.
Things have gone better for former Labour MP Steve Maharey, who offered his resignation as chair of Pharmac, ACC and Education New Zealand for publishing what could be read as politically partial views. The government has said he will not lose his jobs.
And another former Labour MP, Ruth Dyson, now deputy chair of the Earthquake Commission and Fire and Emergency New Zealand, is also under scrutiny for apparently partisan Twitter comments. It's safe to say the the nation's newsrooms are now trawling the social media accounts of all senior civil servants and appointees.
Faceless bureaucrats?
On the face of it, the standards of conduct for people employed in the state sector – especially at senior levels – are clear. They're expected to act with neutrality and impartiality, and not to take sides with political parties – even (or especially) if they have a past association with one.
They should be able to continue to serve after a change of government. New Zealand doesn't follow the American model where an incoming president appoints about 4,000 civil servants. Instead, we rely on non-partisan professionals whose tenure isn't tied to elections.
But these tensions and sensitivities about what people can and can't say also exist in private enterprise. Any director or chief executive would be unwise to publish private opinions about political or economic affairs that might harm the reputation of the company.
---


Read more:
The balancing act: how much free speech should our public servants have?


---
Even a bottom-rung employee can face the sack for commenting online about their employer. Free speech comes with conditions attached, especially so for the public service.
One counter argument is that public servants' impartiality is only a pretence anyway. And, as one commentator put it recently, "we should expect them to speak the truth to us, as they see it". Indeed, we should criticise those who fail to do so, and not care if it upsets politicians.
That would be a major culture change for our Westminster-style system. But New Zealand has had prominent public servants who were admired as outspoken public intellectuals. The question is, where is the line and how do we define the terms?
Public intellectuals
One historical figure who rose high within the public service but expressed political views was
Edward Tregear (1846–1931). He was already a prominent intellectual when appointed the first secretary of the Labour Department by the Liberal government in 1891.
He drove pioneering labour and social reforms, but was often outspoken and found himself at odds with the government following the death of the prime minister, Richard Seddon, in 1906. He retired in 1910.
Clarence Beeby (1902–98) was a prominent psychologist and researcher with a strong commitment to public education and human rights when he was appointed director of education by Peter Fraser in 1940.
Labour's educational reforms came to be identified with Beeby as much as with Fraser, which would have annoyed the prime minister. Beeby continued under the subsequent National government, however. Overall, his scholarship had wide influence and was recognised internationally.
The economist Bill Sutch (1907–75) worked under ministers of finance in the 1930s while also actively engaging in public life. He published two important books on New Zealand in the early 1940s (Poverty and Progress, and The Search for Security).
This independence caused some friction with Fraser, but Sutch worked for New Zealand at the United Nations. In 1958, he became permanent secretary for the Department of Industries and Commerce.
---


Read more:
To restore trust in government, we need to reinvent how the public service works


---
The new rules
Campbell's online comments and Maharey's op-ed columns probably aren't at the same level of sustained achievement as those three exemplary civil servants' publications. But they do raise important questions. Are today's ministers and the public services commissioner too precious about political opinions? And are opposition MPs going to be hoist with their own petard once they're in office?
Since the State Sector Act 1988, our system has tried to draw a clear line between ministers, who set high-level policy and have to justify it publicly, and public servants, who advise ministers and implement their decisions. Public servants should provide ministers with free and frank advice, but publishing personal opinions isn't on.
---


Read more:
Will the High Court ruling on public servant's tweets have a 'powerful chill' on free speech?


---
There's always a grey area, however. Campbell breached the code of conduct, but was sacking him in proportion with the offence? Those in a position to decide thought that it was.
Given the public controversy, Maharey did the right thing to pre-emptively offer his resignation. What distinguishes him from Campbell is that he recognised the awkward political problem.
But is it so big a problem that heads should roll? Is the country better or worse off for its intolerance of intellectual and political independence of thought in the state sector?
Whatever the answer, under present arrangements we won't see public servants like Tregear, Beeby or Sutch again. But Campbell and Maharey can write what they like in retirement.