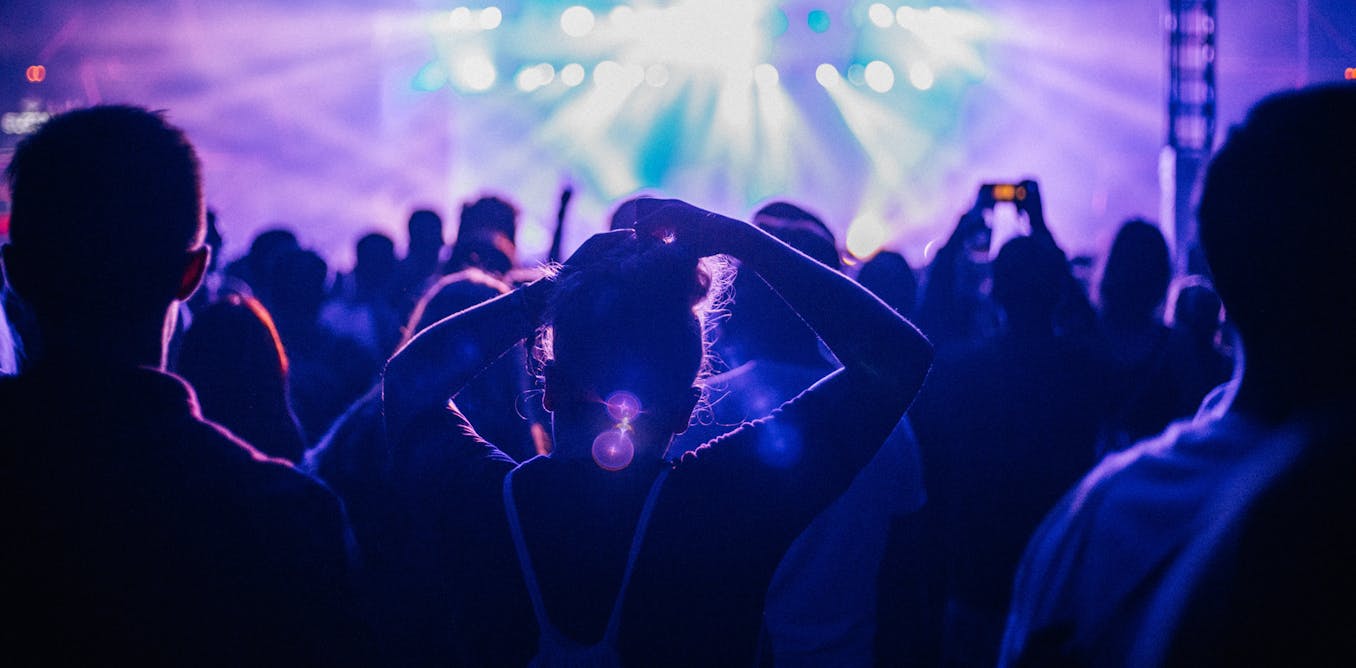 Pill testing is coming to Queensland. Here's what can we learn from programs overseas
Queensland will become the second Australian jurisdiction to offer pill testing. While the timeline is yet to be announced, once up and running, Queenslanders who use illicit drugs can have them checked to see what they actually contain before taking them.
This is likely to reduce the risk of people overdosing on both unexpected and high potency substances, as well as reducing illness and death from harmful additives and mixtures.
While making the announcement, Queensland's health minister acknowledged the groundwork of my colleagues and I in the ACT, where we've provided successful festival-based testing at the Groovin' The Moo in 2018 and 2019, and a fixed-site service since 2022. Independent evaluations conducted in Canberra, and unusual in this research space, clearly demonstrate a benefit.
Queensland's move aligns the state with a growing international norm. In fact, the evidence to support such services has existed for decades.
---


Read more:
What is 'drug checking' and why do we need it in Australia?


---
What are other countries doing?
There are as many ways to provide drug checking services as there are countries providing them. They can be broadly divided into:
onsite or festival-based services, that generally test at the point of consumption, with lightweight and rapid turnaround equipment

fixed site services, to which consumers are usually required to travel. They frequently offer more accurate and detailed analysis, but that takes a little more time.
Either of these models can be incorporated into broader early warning or monitoring services, where data is collated and emerging trends and novel drugs can be identified.
The Netherlands has been offering a system since the late 1990s. It has now grown to a national monitoring system that extends over 30 sites. Drug checking services have been rolled out in other countries around the world, including Portugal, Spain, Mexico, Austria, Canada, New Zealand and some parts of the United Kingdom.
Canada offers onsite and fixed site testing. The latter is used in Toronto, with samples transported from collection sites to analytical sites. In British Columbia, in the middle of a deadly fentanyl epidemic, both onsite and fixed site services have saved lives by identifying samples tainted by not only fentanyls but also products like xyalzine and nitazenes.
New Zealand has recently amended legislation to permit both festival testing and pop-up sites.
---


Read more:
After the last 'summer of terrible drugs' it's time to make NZ's temporary drug checking law permanent


---
Ireland conducted its first pilot at the Electric Picnic festival last year. Meanwhile, I was involved in establishing a Welsh program which permits the delivery of small samples of drugs to the analytical service from the consumer by ordinary mail. Ecstasy Data in the United States does the same.
The combination of onsite testing, fixed site testing and monitoring provides the greatest coverage of drug intelligence, much in the same way that different levels of flu-tracking allows us the best analysis of what lies in store, and is circulating. This allows services to detect and issue warnings about harmful substances that are circulating.
The United States Center for Disease Control (CDC) has recommended drug checking as a way of monitoring the fentanyl crisis in that country. Any future CDC in Australia should strongly consider incorporating such surveillance in its remit.
So what system is best?
In the ACT, we've been allowed to design our service around the needs of the patron, and we find face-to-face services are the best way to engage with consumers.
But other jurisdictions might find that difficult, and may need to modify their service to address external constraints placed upon them, such as not having available equipment on site, or the concerns of local law enforcement in endorsing such an approach.
Some places permit the tests to be conducted by non-chemists.
But in the ACT we use graduate chemists, who are also involved in developing and improving the program.
---


Read more:
Pill testing really does reduce the risk of harm for drug users


---
The Netherlands has applied the best service possible for the Netherlands, and certainly one of the best in the world, with a process that is proven, and well trusted by the population it serves.
But this is not a service that would necessarily lend itself to the federal structure of Australia, or our historical apprehension to pragmatic discussions about drugs and drug use.
None of these approaches are necessarily better or worse than another – they have been developed to suit the environment in which they operate. The best service for Australia will be an Australian service. And there may well be differences in what that will be, between jurisdictions.
What do we know about the Queensland system so far?
While it's not clear how the Queensland service will work, or how many testing sites there will be, there are some hints it might be a little different to the ACT's drug checking service, CanTEST.
At the Queensland press conference, health authorities explained the testing process under consideration would take between 45 minutes to an hour.
In Canberra, our analysts conduct a number of tests, including an FTIR analysis as an initial test, fentanyl test strip analyses where indicated, and UPLC PDA against ten known compounds for quantitative analysis. That all takes around ten minutes – and all in front of the patron.
Times for the patron can vary, depending on the number of attendees at any time, but the analytical time is pretty constant. The patron is encouraged to stay and engage with the process, and even the chemists, who have become very adept science communicators.
The longer time reported might be associated with a different choice of testing equipment, or the use of external analytical facilities, such as private analytical laboratories for offsite testing, like the Toronto model.
What about other states and territories?
Queensland's adoption of pill testing is likely to prompt other states and territories to follow. Queensland played a long political game, never fully ruling out the process, while stating it required further evidence.
With such adamant opposition elsewhere, it is difficult to see what the end-game for other jurisdictions will be.
But there is no future scenario in which pill testing will become less necessary, or less in demand. Twenty years after John Howard's "tough on drugs" strategy, the appetite of young Australians for illicit drugs seems undiminished, and the nature of those drugs is more dangerous than ever.
The road forward will now necessitate experts and academics alike easing politicians out of the corners they've found themselves backed into, as a consequence of adopting the rhetoric of a dated proxy "war on drugs". It's a hard road, but one on which the young people, and the parents of young people, across Australia now expect their governments to travel.