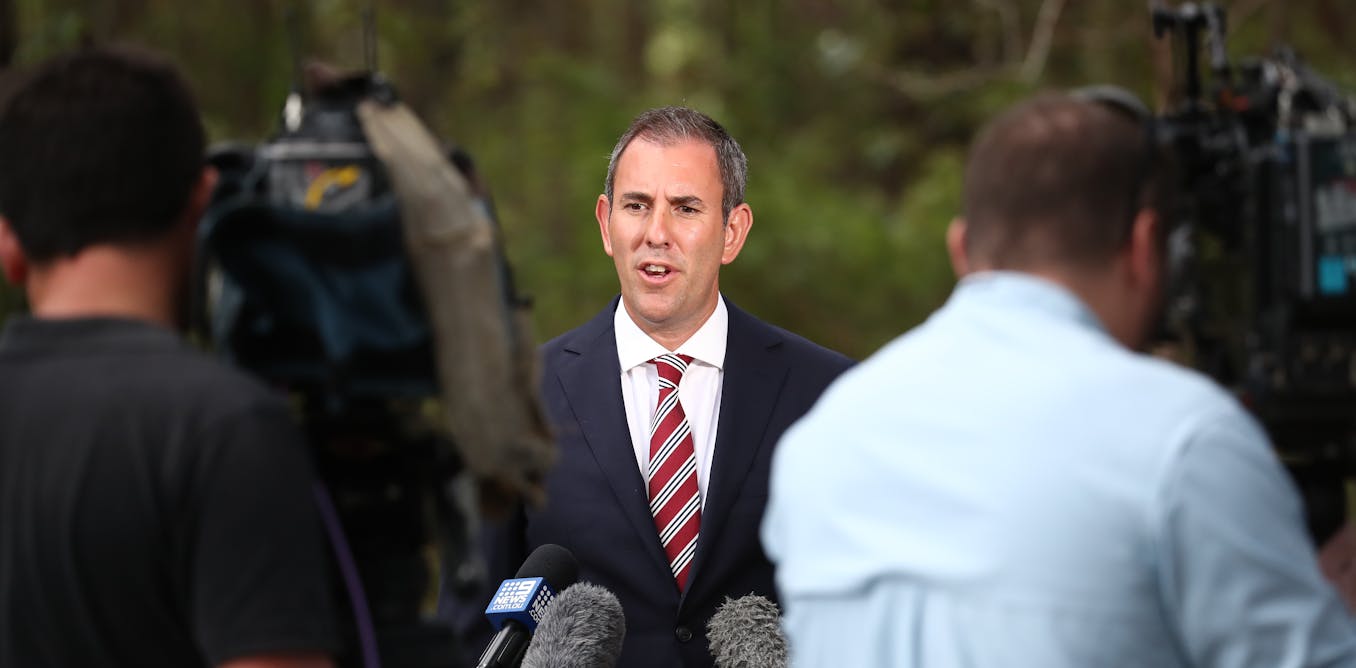 Politics with Michelle Grattan: Treasurer Jim Chalmers answers critics of his 'values-based capitalism'
Treasurer Jim Chalmers has rejected as "laughable" criticism he has turned his back on the Hawke-Keating reform era in his blueprint for "values-based capitalism".
In this podcast Chalmers also reveals he spoke with Paul Keating while writing of the essay, published in The Monthly.
"Capitalism after the crises" looks at Australia's future following three international crises: the GFC, the pandemic, and the current energy and inflation shock. Chalmers advocates government-private co-investment, the renovation of the Reserve Bank and the Productivity Commission, and improving the functioning of markets.
Critics have labelled his values-based capitalism highly intervention, and counter to the direction of the reforms Bob Hawke and Keating implemented.
"I think that's laughable […] particularly for me personally," Chalmers says. "I'm someone who is here because of the Hawke-Keating period."
"I wouldn't be here were it not for Paul Keating. And he's someone who is a friend. He's someone whose advice and counsel I value and cherish a great deal."
But, Chalmers says, "our heroes of the 1980s would say that our job isn't to kind of double back and retrace their steps. Our job is to walk further and forward in the same direction."
"The reforming spirit of the Hawke-Keating period was about looking forwards to the future. It was about looking upwards to aspiration and social and economic mobility and looking outwards to the world. And that is a pretty neat summary of how I approach these challenges.
"What for Hawke and Keating was financial deregulation and liberalisation of trade is for us the energy market. It's technology, it's getting capital flowing to the right places. And that's something that Paul and I discuss frequently."
Chalmers says some of the essay's themes are the fruits of conversations with Keating during and before its writing.
He says Keating thinks "the energy transition is the big thing for us. And he thinks the intersection of critical minerals and advanced manufacturing is the big chance for us, as I do. And so a lot of the themes in the essay are familiar to the conversations that we've been having for some time, but including over Christmas. From memory, I think we had a long conversation on Christmas Eve about some of these sorts of things."
---


Read more:
Jim Chalmers lays out agenda for pursuit of 'values-based capitalism'


---
Chalmers stresses that in promoting values-based capitalism "I'm not talking about a kind of 1950s-style approach to industry policy. I think the world's moved on. But nor am I talking about this kind of approach, which has served us incredibly poorly for the best part of a decade, which says that we have to make this false choice between our social objectives for our community and our economic objectives.
"I think the pandemic and in other ways have taught us that a healthy, robust economy relies on healthy, robust people and communities.
"And that's why I do talk about 'wellbeing', unapologetically so. I do talk about progress. I do talk about how we line up our values with our budgets and the economy, because I think that there's an appetite for that. For a decade, we've been pretending these two things are at conflict. As a consequence of that, we've not really satisfied our economic objectives or our social objectives.
"I think we can neatly line them up. I think there's an appetite in the investor community for a bit of that, so long as there are decent returns and we're not messing with that – and we're not proposing to.
"And so that's the approach that I've taken. It's wrongly caricatured – I think deliberately so – as some kind of old style industry policy. It is nothing of the sort."