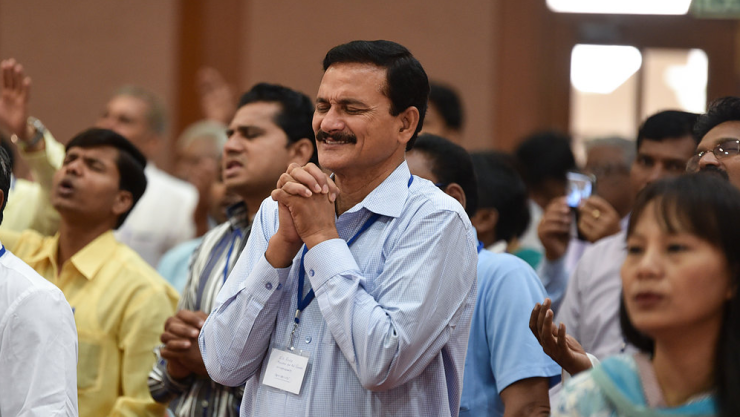 Prayers for suffering Christians in Chhattisgarh
Christian communities in Chhattisgarh have already experienced a very challenging year in 2023. Violence-filled mobs are destroying churches, houses and businesses, escalating anti-Christian sentiment.
After being attacked by a mob, thousands of tribal Christians in Chhattisgarh were forced from their homes in December.
They were struck again on January 2. The mob went door to door threatening the Christians to leave their homes and villages.
Local Christians shared the attack video clips—which may be accessed here—with Open Doors partners.
An Open Doors local partner, whose identity is withheld for security reasons, claimed that the Christians in Chhattisgarh were accused of following a "foreign religion."
"The persecutors alleged that the Christians were attacking the traditional way of life of tribal people."
He believes that these kinds of attacks are not random acts of violence. "These were well-weaponised gangs who had planned these attacks in advance. Many of them had swords and stones," he said.
"The current drive against tribal Christians appears to be a cynical and toxic ploy by the fundamentalists to divide the community along lines of religion," he remarked.
According to the local partner of Open Doors, no efforts were made by the authorities to resolve the problem or protect the safety of the Christians.
He stated that neither the administration nor the local police have taken any action to control or restrain the protests and gatherings of the anti-Christian groups, which are openly organising and inciting locals against Christians and church leaders.
"Authorities knew that meetings were being held for fresh attacks, but they did no preventive measures. Instead, the authorities are shutting down the community shelters and forcibly returning the people to their villages amidst raging violence," he continued.
The situation of Christians in Chhattisgarh is still extremely delicate and urgent. Those who return to their communities suffer violence in addition to losing their homes, goods and means of support, making their futures extremely uncertain.
Let us offer prayers for our suffering brothers and sisters in Chhattisgarh.