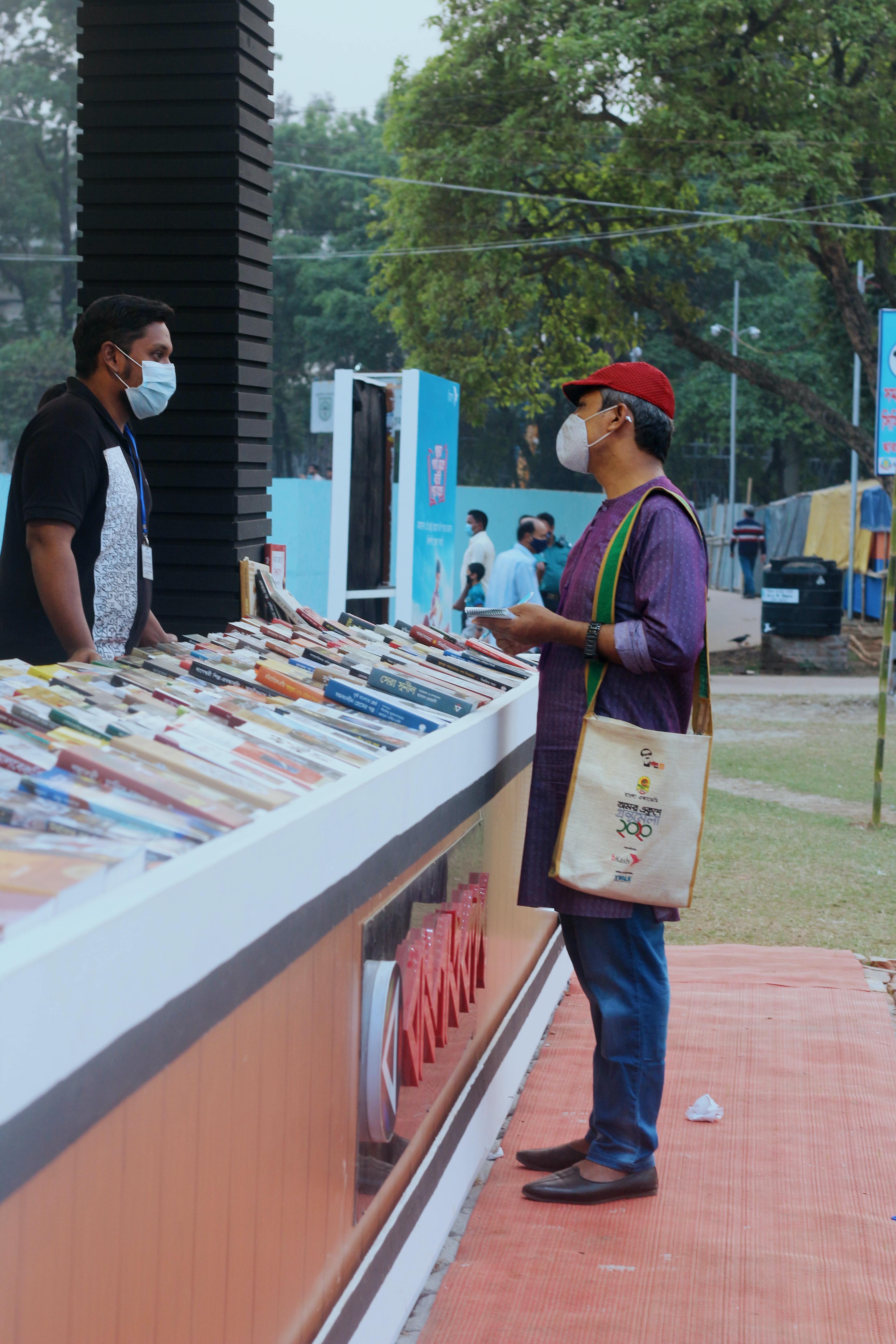 Radicals protest distribution of Bibles at World Book Fair
A group of Hindu nationalists shouted slogans, tore posters and took away books, disrupting the free distribution of copies of the Bible by Gideons International at the New Delhi World Book Fair this week. Meanwhile, other stalls have been able to sell Hindu and Sikh scriptures without protest.
According to NDTV, a video of the incident has gone viral on social media, showing men shouting religious slogans and demanding an end to the distribution of free Bibles. It also shows one of the protesters claiming to be the Delhi head of Hindu United Front, with others arguing with him about India's Constitution and the rights enshrined under it.
Many visitors at the book fair expressed that the chaos due to the protest was not befitting of an event of this stature, the media outlet said, adding that the police said no complaint had been filed by either the organisers of the book fair or Gideons International and that there was no violence.
However, NDTV reported that the protesters tore posters that said people could get a "Free Holy Bible" and took away books from The Gideons stall at the event, which began on Feb. 25 and conclude that Sunday.
The Hindu nationalist group Vishwa Hindu Parishad accused Christian groups of "trapping the Hindus."
"The members protesting were not related to us directly. Distributing free books or not isn't the matter … it is basically a question of mentality. It is the way they were distributing, pursuing or cheating people, denigrating other religions that's what got the people agitated," VHP spokesperson Vinod Bansal was quoted as saying.
Volunteers at the Gideon stall were quoted as saying they are not forcing anyone to take the Bible. "I have been manning a stall at the book fair for 10 years, but this is the first time something like this happened," a volunteer said.
Close to the Gideon's stall, free yoga classes are being offered, and the Hindu holy book Bhagavad Gita was being sold, NDTV noted, adding that several other stores at the literary event featured religious text on Hinduism, Sikhism, Islam and Christianity.
Gideons International is "an Association of Christian business and professional men and their wives dedicated to telling people about Jesus through associating together for service, sharing personal testimony, and by providing Bibles and New Testaments," according to its website.
The group Release International has predicted that persecution is likely to increase in India, where radical Hindus appear increasingly emboldened by the dominance of the nation's right-wing BJP government.
"The driving force behind this is Hindutva, an ideology that disregards Indian Christians and other religious minorities as true Indians because they have allegiances that lie outside India, and asserts the country should be purified of their presence," an Open Doors factsheet on India reads.
"This is leading to a systemic, and often violent and carefully orchestrated, targeting of  Christians and other religious minorities, including use of social media to spread disinformation and stir up hatred."