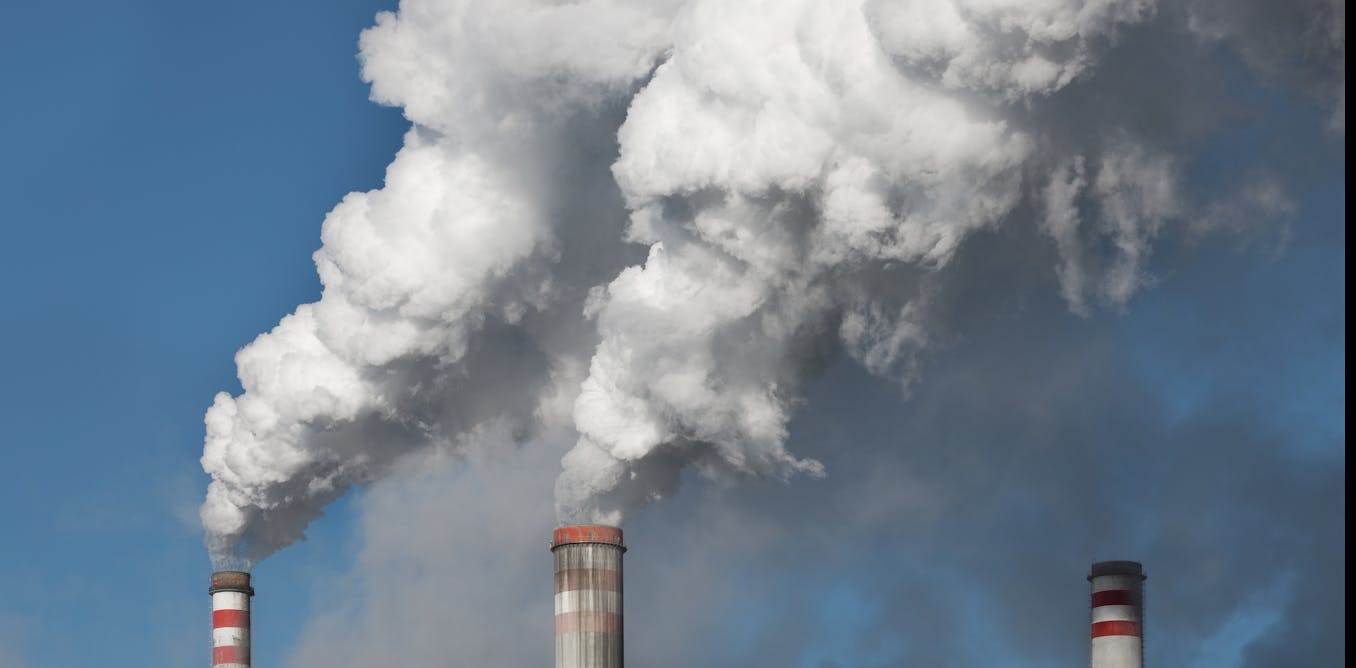 Relying on carbon capture and storage may be a dangerous trap for UK industry
We are reminded of climate change all the time. Every week seemingly brings a "once in a hundred year" disaster or new scientific evidence saying that the time to act has passed. Had we taken small steps 35 years ago, when climate change first became a public policy issue, the scale of the challenge might not seem so daunting.
But now urgent climate action is required and will involve more than just personal lifestyle choices. Such action will be expensive and involve huge sums of public and private money.
Carbon capture and storage (CCS) is one climate solution and is held out as the big hope for industrial decarbonisation in the UK and around the world. CCS refers to a range of technologies that capture CO₂ at source, transport and store it – often deep underground – to prevent it permanently from entering the atmosphere.
The UK, having been slow to adopt CCS, is now focusing on the these technologies as a future means of preventing significant amounts of carbon emissions. However, the state of public finances, public scepticism and the risk of being out-competed by the investments of other countries, may derail this process.
Carbon capture in the UK
The idea of CCS dates back to the 1970s, but it took until the late 1990s for CCS technology to be deployed commercially. Facing a carbon tax, Norway's state-owned oil company, Statoil (now called Equinor), set up the world's first industrial-scale carbon storage facility in 1996. The facility, called Sleipner, removed excess CO₂ from the extracted natural gas and pumped it back into the ground.
By the early 2000s there was growing interest in CCS from the US, UK, Australia and Canada.
But since then, the UK has seen several stuttering attempts to develop CCS capacity. The government launched competitions to build the country's first CCS facilities in 2007 and 2012. The first petered out and the second was controversially cancelled.
Interviews conducted as part of my research (of which Matthew Lockwood, also of the University of Sussex, is principal investigator) revealed that UK heavy industries' interest in CCS accelerated in the years following the 2015 Paris Agreement – where the goal of limiting global warming to 1.5℃ compared to pre-industrial levels was established. In 2019, the UK announced a shift in its carbon reduction target to "net zero", up from 80% below 1990 levels by 2050. Until then, various industries had assumed that they would be in the 20% still emitting in 2050.
As a result, there have been a flurry of announcements regarding CCS in the UK in recent years. In 2021, the then Prime Minister Boris Johnson unveiled an Industrial Decarbonisation Strategy. The strategy targets an emissions reduction of at least two-thirds by 2035 and 90% by 2050, with CCS removing 3 MtCO₂ from the atmosphere by 2030.
Later in the year, two "industrial clusters" were announced – one on England's east coast (Teesside and Humber) and the the other in the north west, with a Scottish cluster receiving "back-up" status. CCS technologies will be deployed at key industrial sites in these regions by the mid-2020s.
Failure to launch
But the development of industrial CCS at scale is not yet a forgone conclusion. There are several factors that could impede the process to the extent that CCS technologies will fail to close the growing gap on the UK's carbon budget performance. This is the UK's share of the global emissions reduction required to limit global heating to 1.5℃ by 2050, as agreed as part of the Paris Agreement.
Vast sums of public money will be required to support the development of CCS infrastructure nationwide. The government has already committed £1 billion towards initial CCS projects, however much more is likely to be required in future years.
The development of CCS technology may also suffer from a lack of public acceptability. Many environmental groups have been either publicly lukewarm or actively hostile towards CCS. In 2008, Greenpeace activists occupied Kingsnorth coal-fired power station in Kent because Greenpeace saw early CCS efforts as a way to prolong the coal industry.
Opponents of CCS point to the risk of CO₂ leakage from stored carbon. Geologists insist storage is safe, but a large-scale accident may dent public acceptance, which for technologies perceived as dangerous, can take years to recover. Nuclear energy, for example, remains a controversial and highly polarising technology decades after the Chernobyl disaster in 1986.
Private investment is pivotal in scaling up CCS infrastructure. Other countries, including the US, are attracting substantial sums of investment in CCS technologies. But this may reduce investors' willingness to invest in CCS facilities in the UK.
For example, the US Inflation Reduction Act, signed into law in 2022, includes an investment of US$369 (£304) billion in climate and energy funding. The bill includes generous subsidies and tax credits aimed at luring investment in CCS capacity to the US.
The UK simply does not have pockets deep enough to compete. And in recent weeks, the UK has joined international criticism of Biden's green energy bill warning that it will harm the development of UK renewable technology.
The UK's approach involves investors competing for subsidies which are themselves tied to the carbon price. This approach is complex and requires investors to take on risk.
The UK may also be losing its competitiveness in CCS to Europe. Stuart Haszeldine, a Professor of CCS at the University of Edinburgh, has argued that while the UK "goes slow and makes it very complicated", its competitors around Europe are speeding up. For example, Denmark and the Netherlands announced new cooperation on CCS in August 2022 with the objective of advancing the development and deployment of CCS in both countries.
Advocates and critics have disagreed over CCS for years. But the reality is that CCS technologies have yet to take off in the UK. This may be changing, but even now the path forward is littered with uncertainty.