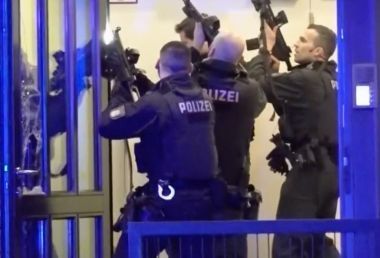 Several dead after Jehovah's Witness shooting in Germany
Several people have been killed in a shooting at a Jehovah's Witness meeting hall in the Germany city of Hamburg.
An unspecified number were injured during the shooting in the city's Gross Borstel district on Thursday evening. 
Police spokesman Holger Vehren said that officers arrived on the scene soon after being alerted to shots being fired inside the building at about 9:15pm local time.
"We only know that several people died here; several people are wounded, they were taken to hospitals," said Vehren. 
Police believe there was one assailant and that the shooter is among the fatalities.
The shooting occurred while an event was taking place at the meeting hall. 
A motive has not yet been established.
Jehovah's Witnesses are distinct from mainstream Christianity because they reject the doctrine of the Trinity and do not believe that Jesus is divine.