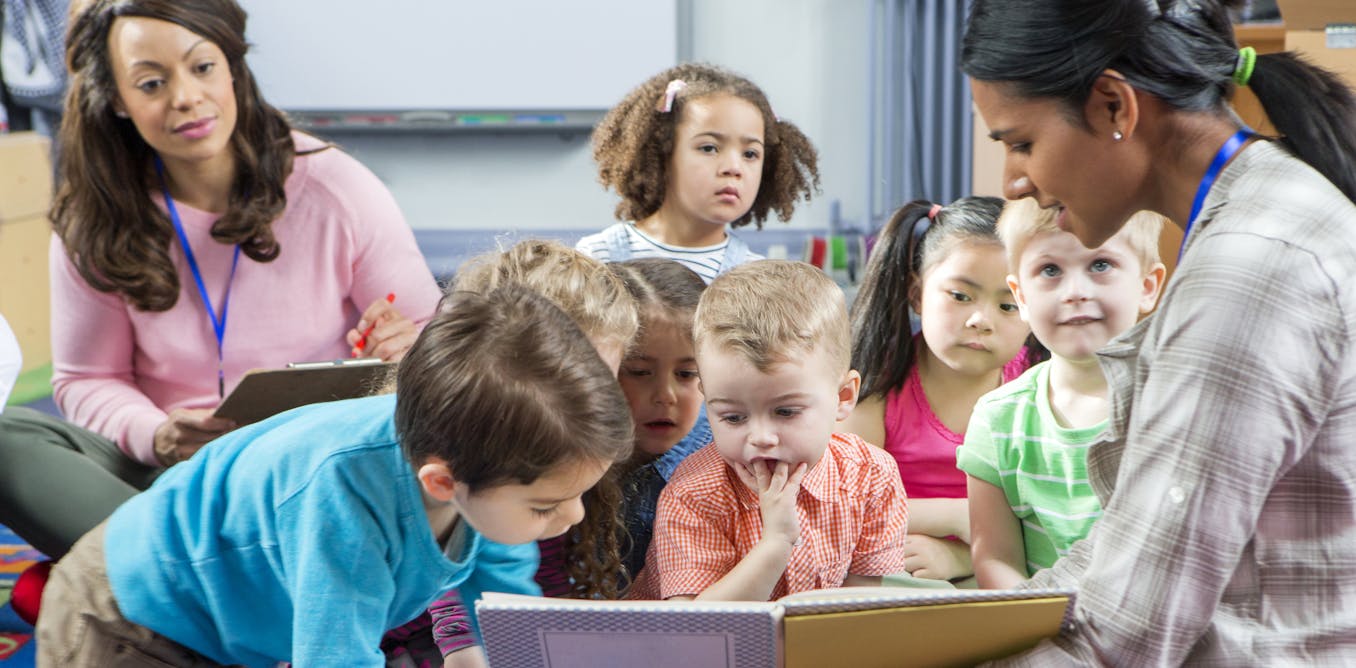 Spring budget 2023: free early years places extended – but needs of children and staff must not be forgotten
The centrepiece of the spring 2023 budget was the provision of funded early years places for children of working parents. This will be expanded to cover children from nine months old until they start school, and will be rolled out in stages between April 2024 and September 2025.
It is notable, however, that the budget's approach to the early years sector has prioritised "free childcare", focusing on providing parents with a route into employment rather than on the needs of children. This has been met by concerns that children are not prioritised in policy making.
The language matters. Many in the sector have called for the term "early childhood education" to be adopted, rather than "childcare". This would centre the child and recognise the foundational nature of early learning and the important work of early educators. Policies which started from children's rights and focused on improving their experiences and outcomes would have looked very different.
Questions over funding
The extension of free early years places has been welcomed by some parents and campaigners as recognition of the high cost and limited availability of early years places, which has kept many parents – especially women – out of employment.
However, there is concern from the early years sector that the level of funding allocated for the policy will be insufficient. Research from business membership organisation the Confederation of British Industry estimates that fully funding the existing schemes for three- to four-year-olds and expanding the scheme to one- and two-year-olds would cost £8.9bn.
This policy will drive up the demand in early years settings and it is not clear how the government intends to ensure an adequate supply of places. According to recent research by charity Coram Family and Childcare, only half of local authorities say they have sufficient early years places for children under two. An allocation of funds to build appropriate spaces and develop a well-qualified workforce will be crucial if the policy is to be successful.
Rather than a universal entitlement to places, the access to these funded places in nursery or other early years provision is linked to parental employment. Adults in the household must work for at least 16 hours a week.
This means that – as with the existing policy for funded places for three- and four-year-olds – children from non-working families will miss out, further entrenching disadvantage by limiting access to funded hours. Analysis by thinktank the Resolution Foundation shows that the changes to early years places in the budget disproportionately benefit middle income and higher income households.
After years of underfunding and extensive lobbying by the early years sector, the budget promises an increase in the funding paid to early years settings currently providing funded places. This will rise by £204m from September 2023, going to £288 million next year.
However, membership network the Women's Budget Group estimates that the shortfall for the existing entitlement offers (for three- and four-year-olds as well as disadvantaged two-year-olds) is around £1.82bn.
The BBC reported that the treasury has indicated that the amount paid to early years settings for two-year-olds is going up from £6 to £8 for each hour of funded education and care, and that the amount for three- and four-year-olds is going up from £5.29 to £5.50 an hour. For three- and four-year-olds, this is only around a 4% increase.
Staff and children
Despite significant opposition, the government has pushed ahead with changing minimum staffing ratios for two-year-olds from one adult to four children to one to five. However, government-commissioned research shows that 70% of group settings with two-year-olds said they would be unlikely or very unlikely to change their provision of staff to children if ratio requirements were relaxed. The most common reason given was that they "believed relaxing ratios would compromise their quality of care".
---


Read more:
​England's early years educators are underpaid and undervalued – only government investment can improve this


---
Given recent reports on the low pay and undervaluing of early years educators, it was concerning that the budget contained no mention of developing a well-skilled and appropriately remunerated workforce. The planned expansion of places appears to be divorced from the current recruitment crisis.
A commitment to a longer-term workforce strategy is needed, one which centres the child and their early education, develops the early years workforce and responds to the needs of working families.