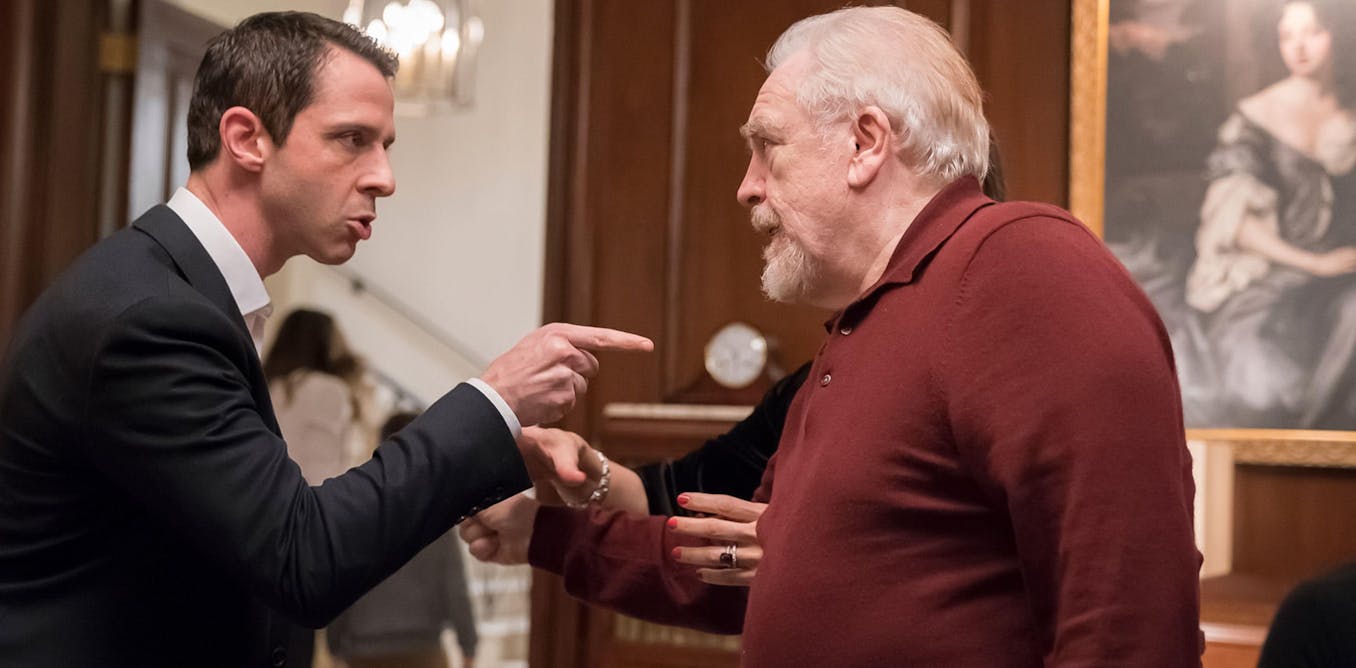 Succession planning: not all family businesses feud – here's how they help younger generations take over
When the world's richest and most powerful families deal with the tricky task of succession planning, it can attract a lot of interest. Think of news reports from the Murdoch's media empire or, more recently, luxury goods company LVMH. Even fictional clans such as the Roys of TV show Succession attract massive global audiences with tales of dysfunction as members battle for control of the family firm.
As well as the real-life examples tracked by the world's media, the many books, movies and TV shows based on stories of attempts to pass family wealth and power down through generations show just how fascinating this transfer can be.
But while some family businesses must overcome in-fighting and entitled behaviour as younger family members take control, others manage to pass down the baton without issue. Indeed, although it can be an opportunity to see families at war with each other, succession planning decisions also determine the long-term survival of a business.
Family businesses have different practices and balance various goals. But there are some patterns that seem to contribute to keeping certain families in business for generations. Our research shows there are three key stages family members must work through to gain the knowledge needed for a successful succession: setting the rules, grooming the successors and passing the baton.
Setting the rules
In a family business, success at work often goes beyond a simple formula of talent and skill. Gathering a different type of knowledge based on "doing things together" can be just as important – especially if these activities relate to the family business. Sweet Mandarin – at one time the UK's best local Chinese restaurant, according to TV chef Golden Ramsay – resulted from three generations of family cooking together, for example.
These family rituals set rules of behaviour based on a shared, often rich and diverse, history as different generations interact inside and outside of the business. Skills and stories (or knowledge) are passed between generations. But so are personality traits such as resilience that can help prepare younger family members to work in the business.
Grooming the successors
So, once younger generations are ready for their first day at the family firm, where should they start? The recent succession planning efforts of luxury goods company LVMH – owned by the richest man in the world Bernard Arnault – has shone a light on the fascinating world of families that own and control several businesses.
This is a way to help younger generations take control, often more gradually. These families setup, acquire and manage family businesses in parallel over a long period of time. This provides a training ground for younger generations.
Such complex family portfolios come in different shapes and sizes. As well as France's LVMH, other examples include Grupo Carso, a Mexican conglomerate involved in retail, energy and construction, among other industries, and controlled by the Slim family. Or India's Tata Group, which includes companies in the auto, steel and aviation industries. It is run by the Tata family via parent company Tata Sons.
And it's not just international corporate giants that do this. There are many inspiring, and often dramatic, stories of how diverse members of one or more families influence the creation, development, acquisition and even divestment of various parts of smaller firms to shape a family business portfolio.
Our research suggests that building these firms is not just about creating financial advantages, competing and the desire to expand or innovate. It can also relate to family dreams, dynamics, conflicts and crises.
As a portfolio of businesses develops, growing managerial complexity might push the leaders to look for the ideal family member to lead a particular business unit, division or the entire conglomerate. Our research shows the decisions behind who should be entrusted to lead are influenced not only by business objectives, but also by finding ways to more efficiently balance family ambitions, skills and responsibilities.
Passing the baton
A family business portfolio could also offer younger generations a "sandbox". This is an environment in which they can explore and experiment with new ideas or best practices, fail and try again. They can use this time to prove they are apt stewards of existing family assets, as well as entrepreneurially savvy enough to continue building them.
The process of pursuing new opportunities, often creating or acquiring new ventures, may then continue across generations. And such an approach can help to prepare several potential successors, or even facilitate the passing of the baton to a larger pool of eager candidates.
Our research suggests that such "training" can start very early for family members who want to be involved in the firm. This is particularly true for those with diverse skills and ambitions, and where incumbent generations are still not considering retirement.
In the case of LVMH, for example, we may only now be seeing the end result of a long and deliberate approach to grooming family members to lead diverse business units while the previous generation remains involved.
Families that create such sandboxes could be devising solutions to unforeseen, future succession dilemmas. And this way they can protect and grow the family business for many more generations to come.