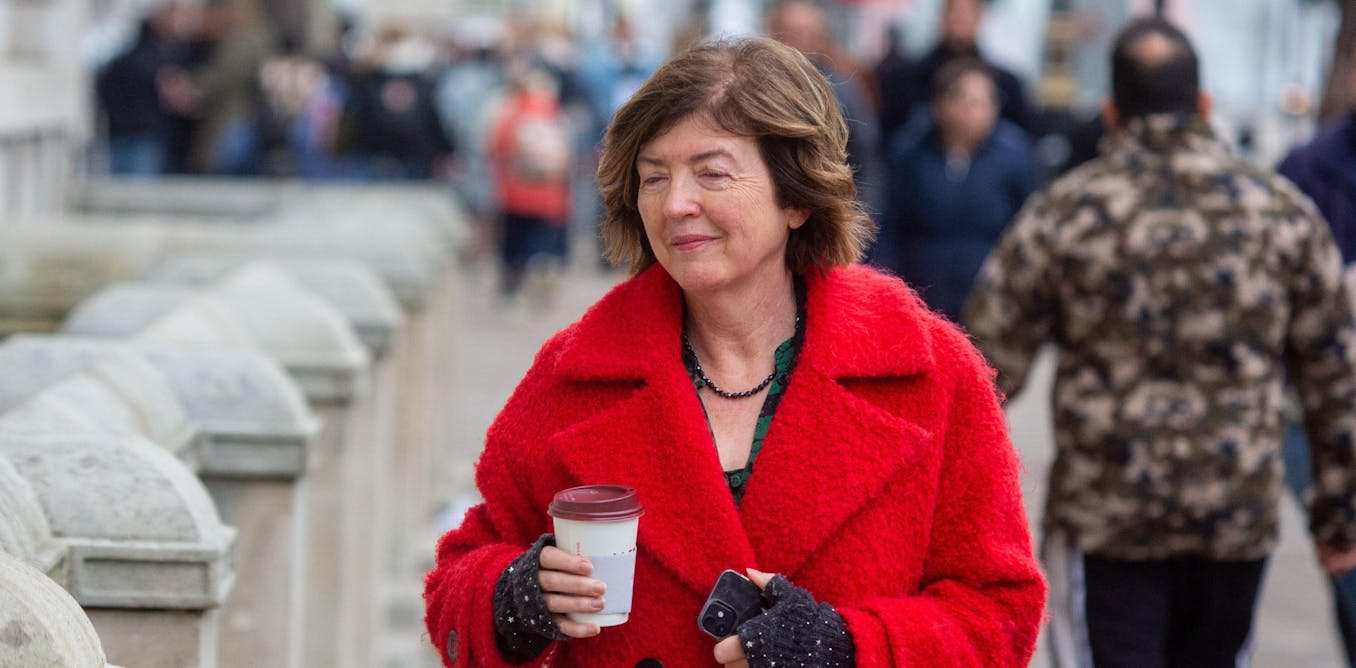 Sue Gray quitting to work for Keir Starmer does cause problems for the civil service – it's also a sign she thinks he's heading for government
The last few years of drama at Westminster have set the bar pretty high for shock and surprise, but the sudden departure from government of Sue Gray, second permanent secretary to the Cabinet Office, and her proposed appointment as chief of staff to the Leader of the Labour Party really was quite the plot twist.
It would have been a striking piece of news at any time for such a senior civil servant to swap sides and accept a job with the opposition. But this was not just any senior civil servant. Sue Gray became something close to a household name last year for her investigation into the partygate scandal, and must therefore rank as the most high-profile Whitehall official of recent times.
If that were not enough, the news broke just hours before the House of Commons privileges committee published its interim report into allegations that former prime minister Boris Johnson misled parliament (which he denies) over that very same scandal.
With all these elements combining, it is perhaps no surprise that the proposed appointment has sparked a political row. But the extent of the outrage expressed by some Conservative MPs has been somewhat overblown. While there are undoubtedly a number of difficult questions raised by this sudden career change, it is far from being the unprecedented situation or constitutional crisis that some suggested in a House of Commons debate on March 6.
Some have noted that in 1995 Tony Blair appointed Jonathan Powell, a senior British diplomat, to be his chief of staff in opposition. Powell had been at the Foreign Office since 1979, serving in a number of overseas postings and ending up at the British Embassy in Washington in the early 1990s.
His resignation from the diplomatic service to join Blair's team is certainly the most direct parallel to Gray. There have, however, been several other notable instances of civil servants leaving to take on political roles, including with the Conservative party when it has been in opposition.
Douglas (now Lord) Hurd was a career diplomat in the Foreign Office when in 1966 he was poached by the then leader of the opposition, Edward Heath. Hurd joined Heath's office as first a foreign affairs adviser before becoming his de facto chief of staff.
In 1998, William Hague recruited Tina (now Baroness) Stowell as deputy chief of staff to help bring order to the organisation of his office as leader of the opposition. Part of the reason she was chosen, she has said, was that she had experience of working in 10 Downing Street as a civil servant.
None of those figures had anything like the high profile when they were appointed as Sue Gray does today, nor the same degree or seniority and centrality to the Whitehall machine. This does make a difference, and the government's advisory committee on business appointments will have to consider carefully what steps to recommend to address the potential conflicts of interests between her years of privileged access to government secrets and the demands of her intended new role.
Navigating such specific conflicts will be tricky, but it is the wider issues that have led some Conservative MPs to cry foul, and even the more moderate voices to question the wisdom of the move. Their argument is that for such a very senior civil servant to "cross the floor" into politics undermines the impartiality of the civil service as a whole and the trust that ministers need to have in their officials.
These concerns are not without foundation. The appointment does present difficulties for the civil service, which needs to maintain the confidence of existing and future ministers that their core values of impartiality remain intact. More specifically, they will need to work harder to retain the trust of ministers who might now fear that their secrets could in future be shared with their political opponents.
Heading back into government before long?
The controversy will no doubt rumble on for some time, but it is worth looking past the initial reaction to consider the motivations of both Keir Starmer and Gray herself. For the leader of the opposition, it is a clear signal that he is setting his sights squarely on taking power after the next general election.
He could have sought to recruit a seasoned political campaigner to the post, but has chosen not to do so. Instead, the Labour party's statement confirming their offer referred to Gray joining their "preparations for government". Her experience will certainly be invaluable in that regard.
Less clear perhaps are Gray's motives. While some have rushed to paint her as having been a closet Labour activist all along, there are other plausible explanations for her willingness to take on such a job.
The first is simply that she is attracted to the challenge. She is, after all, an accomplished professional with experience of public administration at the highest level, and the ability to deliver results on behalf of political leaders.
And His Majesty's Loyal Opposition, just as much as His Majesty's Government, is a public institution with an important constitutional role to play. Providing the public with a credible and effective alternative government is a challenge which should appeal to gifted public servants, regardless of their political views.
Ultimately, however, Gray's willingness to take on such a position suggests that she too considers the Labour party to be heading for power. She may have stepped out of Whitehall for now, but she must surely anticipate being back at the heart of government before too long.