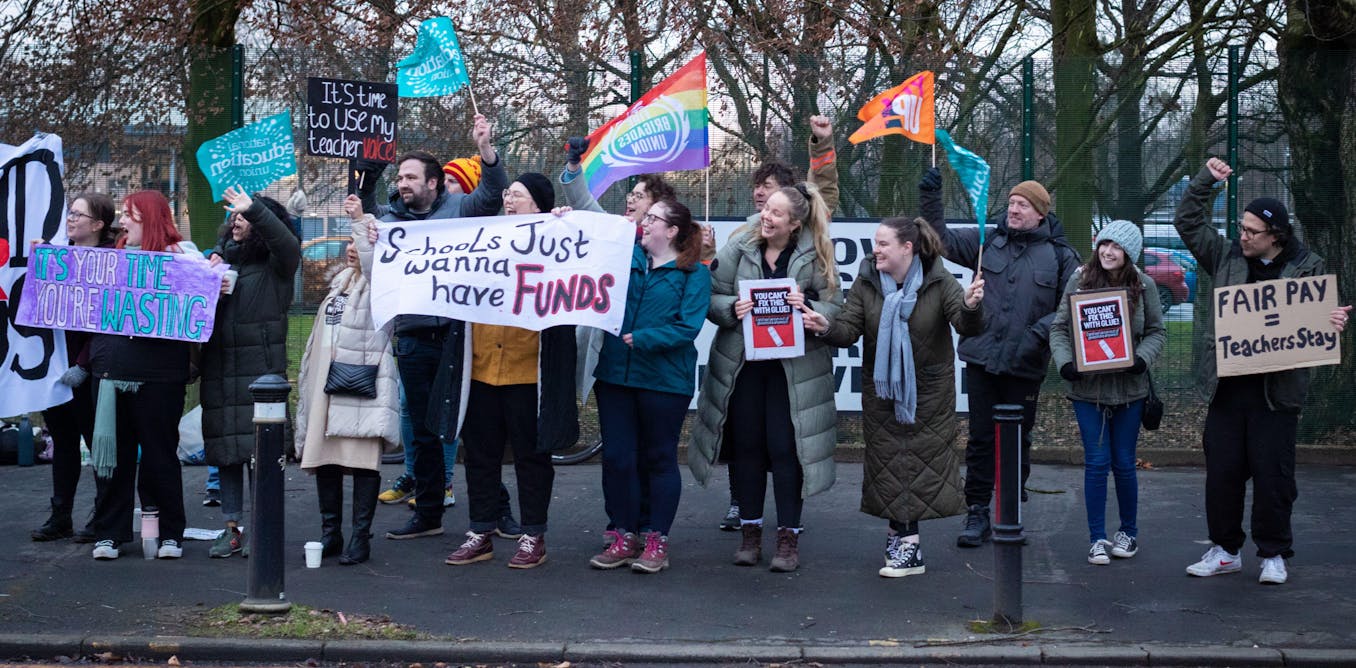 Teachers go on strike: the challenges facing the schools sector
On February 1 2023, teachers in England and Wales joined their Scottish counterparts by going on strike, resulting in widespread school closures. Teachers made up part of an estimated half a million workers on strike across the UK. They are striking for improved pay and working conditions.
Recent polling by YouGov suggests that about half of the British public support striking teachers and a significant number (44%) blame the government for the strike, rather than the teachers or unions themselves. Only nurses, ambulance staff and firefighters enjoy more public support for their action.
Teachers are, of course, aware of the effect of the action on children and their education. To minimise disruption, no school will be closed for more than four days in England, but longstanding issues in the profession have now reached a critical point.
Gillian Keegan is the fifth secretary of state for education in the last 12 months. In recent days she has made it clear that she is talking to the teachers' representatives, but she continues to face significant challenges in ensuring that the education system is meeting pupils' needs.
Pay and workload
A headline issue for the strikes is pay. Despite pay rises for teachers in the 2022-23 academic year, these do not meet the current rate of inflation. But pay is only one of the problems for the school sector.
Continuing challenges in recruitment and retention are particularly important. In their first two years after qualifying, 17% of teachers leave the profession. And the government is unable to recruit enough new teachers to replace them.
There are serious shortages in recruitment for some key secondary school subjects. In the academic year 2022-23, recruitment for computing teachers was 70% under target. For physics teachers, it was 83% under target. There is an overall picture of under-recruitment across the sector.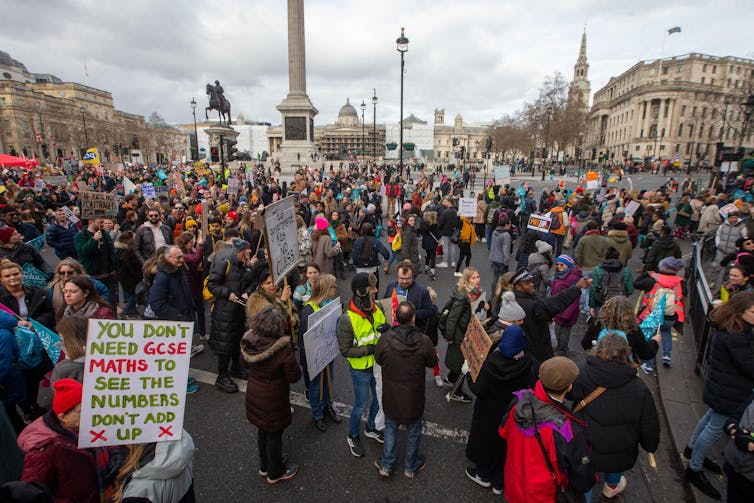 Another problem facing the minister is teachers' workload. A pre-pandemic survey in England found that secondary teachers working with children aged 11-14 were reporting a working week of, on average, nearly 50 hours. Full-time primary teachers were working over 52 hours a week.
Over half of teachers felt their workload was unmanageable. There is no doubt that the working conditions for teachers must be addressed to improve teacher retention and prevent further attrition.
Feeling the effects of lockdown
Meanwhile, the failure of the government's post-school closures catch up programme is well-documented. The effect of the pandemic school closures and remote learning are still being felt by children. As a result gaps in attainment persist, especially for children already at risk of disadvantage. This puts further pressure on teachers.
---


Read more:
The government's academic catch-up strategy is failing children in England


---
In addition, the long-term impact of the pandemic is still felt in schools: with mental health services remaining stretched, many teachers are faced with additional challenges in pastoral care. Recently, charities called on the government to develop a comprehensive mental healthcare plan, including for children.
Some parents may regard the strikes as disruptive. This action comes as many pupils' learning and wellbeing remains affected by COVID, so some will question whether teachers are right to strike now. However, teachers argue that they are taking action to protect vital public services rather than to threaten them.
Undoubtedly, teachers in our schools face significant challenges to meet the educational and pastoral needs of children and young people. Yet the success of our educational system has never been more important as we recover from the economic and social shocks of the last few years.
To produce a generation of young people with the skills, knowledge and ability to meet the needs of the country, the minister for education will need to be able to create the conditions under which teachers can be trained, recruited and retained in the profession.