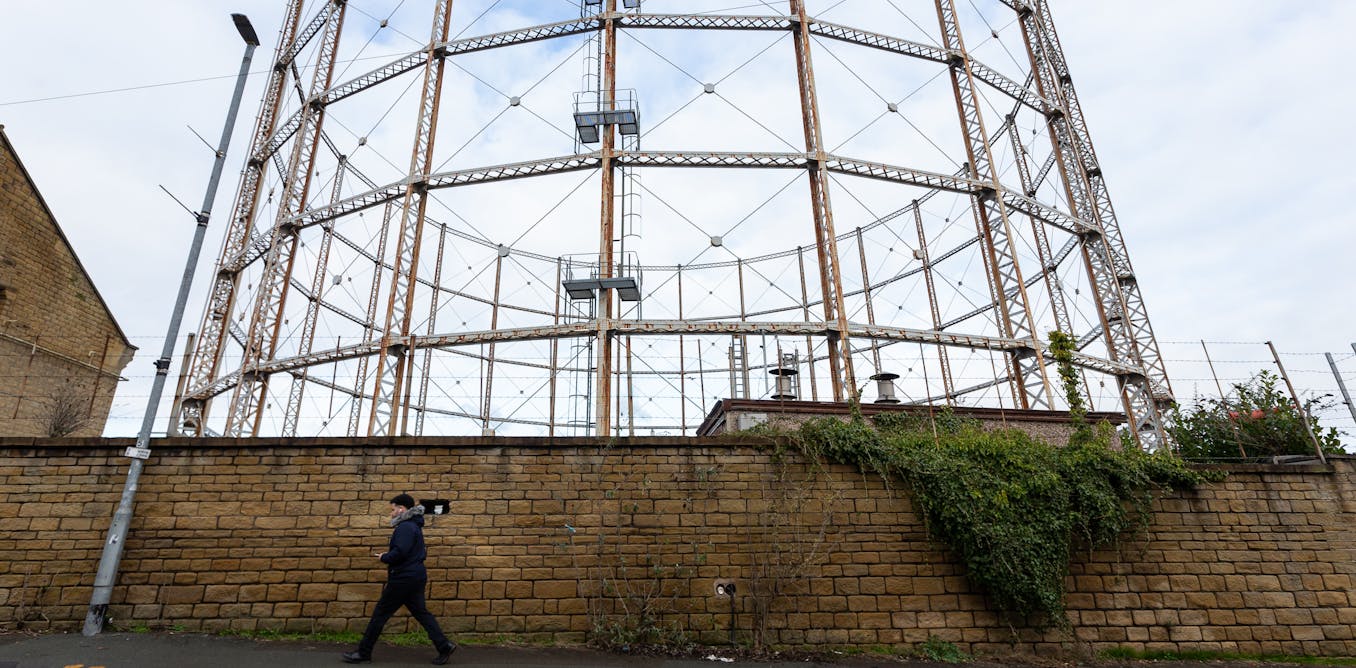 The 'levelling up' bidding process wastes time and money – here's how to improve it
The UK government recently announced the results of the second round of successful bids for for its £4.8 billion Levelling Up Fund. This money is provided to local governments with the ambitious (but pretty unspecific) aim of "creating opportunities for everyone" by addressing economic and social imbalances across the UK.
Winning projects have received as much as £50 million. In this round, the money will be used for ventures including building Eden Project North on Morecambe's seafront and improving railway infrastructure across the UK. Smaller grants will go to projects involving electric buses, theatre and castle renovations, and new leisure centres and affordable housing.
All of the applicants – whether they won funding or not – have one thing in common: they all participated in a competitive bidding process. And while most bids for funding were not selected (out of 529 applications, only 111 will receive levelling up money in this round), they all represent hundreds of hours of work by in-house specialists in local government, and sometimes paid external consultants as well.
Which is why it's all the more disappointing for the losing bids. The almost 80% of local councils who were rejected not only lost a project in which they believed, but also the time, money and energy spent preparing the bid.
Now there will be no multifunctional square in Wigan, and Bradford can forget about its advanced robotics centre. Well, for now anyway. Local councils will get another chance to invest their time and money all over again, when they prepare bids for the next round of levelling up funding (at an as-yet unspecified date).
But research shows that there are ways to make the process more efficient and effective the next time around.
The levelling up beauty contest
So-called "beauty contests" – as the process for winning such funding is often described – are ubiquitous in UK local government funding. Around a third of the more than 450 grant schemes identified by the Local Government Association involve competitive bidding.
The cost of preparing a typical application is estimated to be between £20,000 and £30,000. This is a lot of money at any time, but particularly as many local councils are experiencing unprecedented budget cuts.
According to the 52 pages of official guidance for the Levelling Up Fund, bidders had to explain how they would divide the requested amount into the three investment themes of the fund and their sub-categories. They had to provide explanations of why their project aligns with existing central government strategies and the various missions of the Levelling Up white paper. They also had to answer dozens of specific questions about the project, and complete a cost-benefit analysis over the lifetime of the investment.
But that's not all. The bids then have to be read and evaluated by civil servants before going through several more rounds of ranking and tweaking by senior politicians, (who may well have their own objectives).
Weighing up the costs and benefits
Asking for detailed business cases helps rationalise decision-making during these kinds of processes. Beyond the basic financial evaluation, a cost-benefit analysis aims to measure the broader economic value of each project.
Winning project Eden North in Morecambe claims, for instance, that it will indirectly lead to more than 1,000 new jobs in a deprived region by attracting 740,000 visitors a year.
Indirect benefits are often non-monetary. Public transport projects typically have to put a value on estimated decreases in transportation times, air pollution, and road injuries, for example.
But comparing different cost-benefit analyses can mean ranking the value of a human life versus that of a rare bird, for example, or even present costs versus future benefits.
So while useful, such assessments are often not very precise when comparing things as different as a railway upgrade in Cornwall with a city centre regeneration project in Yorkshire. Research also shows these tools often select the kinds of projects most likely to see cost overruns. And drawing conclusions about small differences between generally "good" projects in this way can be pretty meaningless.
Unfortunately, creating precise but meaningless rankings often happens when resources are scarce. Prospective students craft their best personal statements to get into their dream schools, and researchers submit lengthy proposals to access increasingly competitive grant money. But research shows these review processes are often no better than random, and unable to consistently rank good projects.
A new way to rank
So why do we keep on ranking the unrankable? Streamlining bidding processes could save time and money by eliminating the bad projects, financing the outstanding ideas, and allocating the rest of the money randomly among the good ones.
However, experimental evidence shows this would be difficult in practice: bureaucrats and politicians like to be in control, even if the outcome is as good as random. Humans also like to interpret success as the result of hard work and not some sort of lottery.
In a recent large-scale experiment, I worked with Elias Bouacida, an assistant professor at Paris 8 University, on research which found that when given the choice, most individuals prefer to see their fate decided by a procedure that looks reasonable than by a lottery – even if they are aware that both are equally unpredictable.
A simple alternative – one that would be much more beneficial in terms of money and time saved on the bidding process – would be to replace competitive bidding with an allocation formula that assigns pots of money to local governments, letting them choose their own projects.
We could also offer fewer types of grant and allow applications to be re-used. Reducing application forms to a short cost-benefit analysis would help with this. And then applicants would simply need to trust in the imperfect outcome of a short but independent assessment by civil servants.
This would embrace the randomness of the outcomes, the current governmental preference for centralisation, and the human preference for the appearance of a reasonable process.