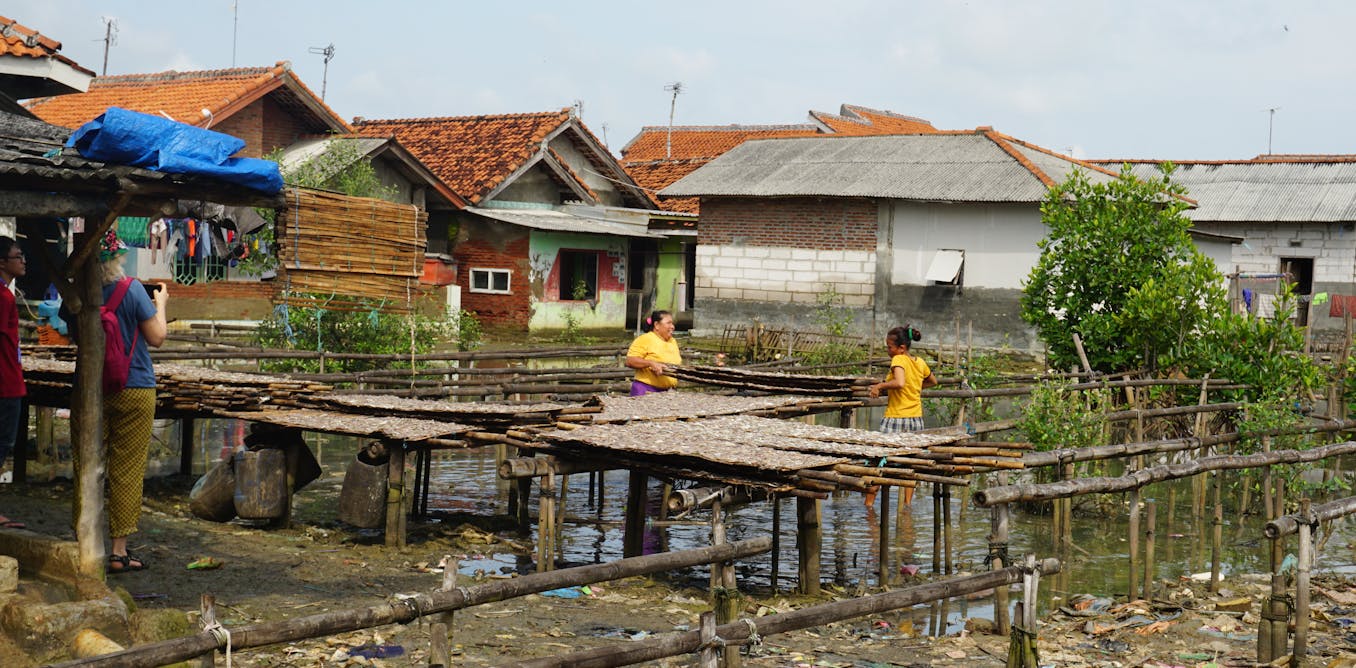 The Loss and Damage Fund: How can Indonesia use it to boost climate adaptation efforts
Climate finance was at the centre of The United Nations Climate Change Conference (COP27) in Egypt last year. For many, the highlight was the agreement to establish a fund to assist developing countries in responding to loss and damage associated with the adverse effects of climate change.
The term "loss and damage" is still loosely defined, but in general it refers to the negative consequences or costs incurred from the ongoing effects of climate change.
Historically, developing countries have contributed very little to the climate-problem, but they are often the ones facing the most devastating impacts. For this reason, developing countries have urged wealthier countries to compensate for climate-related loss and damage the former has incurred.
Currently, no specifics have been detailed about the fund. Only that a committee will develop recommendations on how to operate it at the next conference.
If it is able to be operationalised, this fund will provide much needed financing to address some of Indonesia's most crucial climate problems. We have identified four areas where Indonesia could use the additional financing from the loss and damage fund.
To protect small crop farmers, fish cultivators and fishermen
First, the fund could be used to support Indonesia's subsidised insurance programs for vulnerable crop farmers and fish cultivators.
A recent estimation by the United Nations Economic and Social Commission for Asia and the Pacific shows that Indonesia is losing US$31.2 billion annually from disasters, of which US$23.3 billion is derived from droughts.
Droughts have led to harvest failures for farmers. This threatens their livelihoods as they have a reduction in crop production. If this issue worsens, it may also threaten Indonesia's food security.
On the other hand, Indonesia's $256-billion marine resource is under threat from rising sea temperatures.
The heat has caused coral bleaching, which in turn disrupts marine habitat and losses in fish production. Currently, it is estimated that only 30% of corals are in good to excellent condition in Indonesia.
The heat also causes the fish to go into deeper waters, reducing the ability of smaller fishing boats to catch them.
Other climate affects such as changes in rainfall and increases in water salinity have also been associated with lower aquaculture productivity. These in turn results in reduced fish production to the detriment of fish cultivators.
---


Read more:
Indonesia's climate target still got the worst rating despite being "more ambitious"


---
Indonesia's strategic plans for 2020-2024 and its 2018 disaster risk finance and insurance strategy have mandated insurance coverage for crop farmers, fish cultivators and fishermen. The government-backed insurance products subsidises 80% (crop insurance) to 100% (aquaculture and fishermen life insurance) of the insurance premiums.
However, the schemes have limited reach due to budget constraints and design flaws. For instance, in 2017, only 1.5 million farmers (less than 12% of potential beneficiaries) were covered by insurance.
Moreover, due to pressures on the state budget from COVID-19, the funding for crop insurance premium subsidies has been cut in half. In addition, the government has also stopped aquaculture and fishermen insurance subsidies.
Insurance products should be expanded to include other products, like fruits, horticulture, and other high export aquaculture commodities. Therefore, additional financing is needed to improve the reach of existing programs and create more climate insurance products. Such financing could come from the loss and damage fund.
To help recovery in coastal areas
Second, as part of the effort to cope with unavoidable climate loss, Indonesia could utilise the fund to aid sinking coastal areas.
Rising sea levels endanger coastal areas. The Jakarta Greater Area and the northern coast of Java is projected to be submerged. An additional 100 small islands is also projected to be underwater by 2100.
Many of the impacted settlements in coastal areas belong to the poor who will need substantial financial assistance to secure a home in safer areas or improve their current homes.
The government could use the fund to relocate people to safer areas and provide post-disaster programs (such as trauma healing or capacity building) to address both the material and immaterial losses of climate change.
The Indonesian government alongside development partners, and NGOs have previous experiences in assisted community-based housing programs. Additional financing from the loss and damage fund could be utilised to enhance these programs.
To rehabilitate mangroves and peatlands
Indonesia can use the fund to finance peatland and mangrove
rehabilitation efforts in Indonesia.
Indonesia is home to a third of peatlands and a fifth of mangroves globally. Both peatlands and mangroves store carbon as well as reduce flood and abrasion risks. Thus, they are important for both climate adaptation and mitigation.
The United Nations Framework Convention on Climate Change has established the Reducing Emissions from Deforestation and
Forest Degradation (REDD+) initiative to protect forests, including peatlands and mangroves.
In regards to this, Indonesia has established a national strategy, appointed institutions, and implemented REDD+ to some extent.
Additional financing from the loss and damage fund could help reduce emissions even more.
However, it will depend on how the "loss and damage" concept is
defined. Will it only finance losses that have occurred or will it also finance strategic efforts for adaptation and mitigation?
To support Indonesia's Disaster Pooling Fund
Lastly, Indonesia can allocate the additional financing to strengthen the recently established disaster pooling fund, which was created to provide better flexibility (than the state budget) for disaster management needs.
Currently, the government has allocated Rp 7.3 trillion (U$475 million) to the pooling fund. This principal amount is more less equal to Indonesia's annual post-disaster expenditure (US$300-500 million). However, only the returns from the principal can be used to finance disaster related efforts.
Therefore, additional financing is needed to grow the pooling fund and increase potential returns that can be used for climate-related disasters.
Although the pooling fund is designed for disasters in general, a requirement to only use the additional financing for climate-related disasters could be formulated.