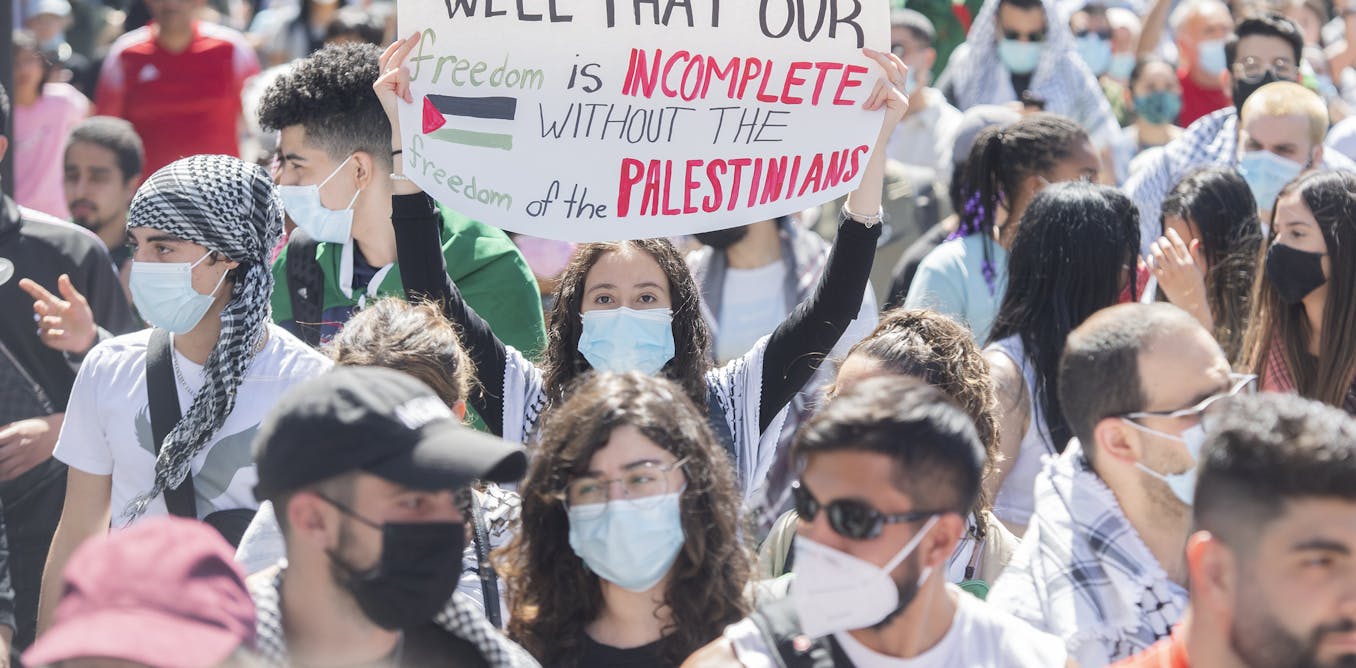 University presidents' trip to Israel undermines academic freedom and democracy
Multiple presidents of Canadian universities travelled to Israel in August of 2022.
The purpose of the visit was to build and deepen research partnerships between Israeli and Canadian research universities.
This trip was led by the Centre for Israel and Jewish Affairs (CIJA), a non-profit organization that advocates and lobbies for Jewish federations across Canada. As education scholar Sheryl Nestel has noted, CIJA also has a track record of being among organizations that have acted as political proxies for the Israeli state.
No Palestinian universities were included on the Canadian universities' tour. Regardless of what was intended, a trip to Israel sponsored by CIJA is not neutral: it makes a loud political statement.
By participating in this trip, the Canadian university delegates took a stand against the campaign for boycotting, divesting and sanctioning the state of Israel,
including an academic boycott of Israeli academic institutions, until Israel complies with international law and universal principles of human rights.
Many university leaders attended
As reported Nov. 30 in an Al Jazeera article by Mark Muhannad Ayyash, one of the authors of this story, Israeli institutions acknowledged trip participants hailed from Concordia University, Dalhousie University, University of Manitoba, McGill University, University of Ottawa, Simon Fraser University, University of Waterloo, Western University and York University.
Bar-Ilan University tweeted enthusiasm in anticipation of the trip and for the opportunity the trip would provide to strengthen relations between Israel and Canada.
Academic freedom and democracy
Universities do create partnerships with one another to enhance their teaching and research capabilities all the time. However, universities should be viewed as caretakers of academic freedom and its protection under international law, including radical critical teaching and research.
This is because universities' public mission and major responsibility is to uphold academic freedom in a democratic society — not to pander to political agendas or ideological preferences.
When universities are seen as favouring one such position, as on the Palestine/Israel issue, their ability to uphold academic freedom as a fundamental tenet of democracy is jeopardized. They fail in safeguarding the free flow of information, in encouraging critical thinking, and in fostering healthy civic discourse.
This summer trip raises grave concerns for academic freedom in every one of these ways.
Equity-informed lens on academic freedom
While some universities recognize that academic freedom ought to be understood and implemented in relation to the imperatives of equity, diversity and inclusion (EDI), others have been criticized for lacking this approach.
People in support of Palestinian rights underscore what they see as a Palestine exception to academic freedom. This means academic freedom as the honest pursuit of knowledge on Palestine and Israel on the basis of Palestinian histories and lived experiences is often characterized as antisemitic, and as such, is marginalized, censored and erased.
This is indeed a form of anti-Palestinian racism. The Arab Canadian Lawyers Association released an April 2022 report outlining anti-Palestinian racism and its silencing impact on Palestinian people and their allies.
Another October 2022 report by Independent Jewish Voices, a grassroots organization grounded in Jewish tradition that opposes racism and advocates for justice and peace in Palestine-Israel, details how Palestinian scholars and those critical of Israeli policies are silenced.
Complying with international law
Academic freedom is also severely limited in Palestine due to the fact that Palestinian scholars, students and universities are operating under a 75-year Israeli military occupation. Many now understand and experience this as apartheid.
In 2005, Palestinian civil society organizations named Israel as an apartheid state and called for a non-violent boycott, divestment and sanctions campaign.
A number of human rights organizations are unanimous in concluding Israel's practices against Palestinians amount to the crime against humanity of apartheid under international law, including:
Restrictions affect Palestinian universities
In October 2022, Israel imposed restrictions on access to the West Bank for foreigners. These impact the ability of Palestinian universities to hire international faculty and invite visiting academics and students to Palestine.
A director at the American non-profit Human Rights Watch notes the policy is "designed to weaken the social, cultural and intellectual ties that Palestinians have tried to maintain with the outside world."
These new restrictions vest the Israeli Ministry of Defence (the military) with discretion in determining which and how many foreign academics and students will be allowed to visit Palestinian academic institutions.
These rules of movement affecting Palestinians have been criticized as impeding Palestinian academic freedom and for violating international law.
Normalizes violation of human rights
Against the backdrop of Palestinian academic freedom being reduced both in Palestine and in Canada, the university presidents' trip to Israel, supported by private foundations, alone was an affront.
This stand is a clear indication Palestinian human rights don't matter. A trip organized, led by and sponsored by CIJA serves to normalize Israel's continued violations of Palestinian human rights.
It also damages the independence of universities and relations with Palestinian communities. This is particularly the case following national and international criticism after September 2020 events at University of Toronto's law school.
A former board member of CIJA interfered to prevent the hiring of an academic who wrote about Israel's occupation of Palestine.
This interference led to the University of Toronto being censured by the Canadian Association of University Teachers.
Harms to universities' independence, people
Damage has been done by this CIJA-led trip to universities' independence, academic freedom and its place in a democratic society.
Harms have been caused to Palestinian students, scholars and their allies at Canadian universities.
Canadian university administrators have given permission for the State of Israel to continue its persecution of Palestinians living under its military occupation and in so doing have extended second-class citizenship to Palestinians.
In Canada, the trip has further solidified the Palestine exception to academic freedom and this undermines democracy itself. University presidents must be held accountable.