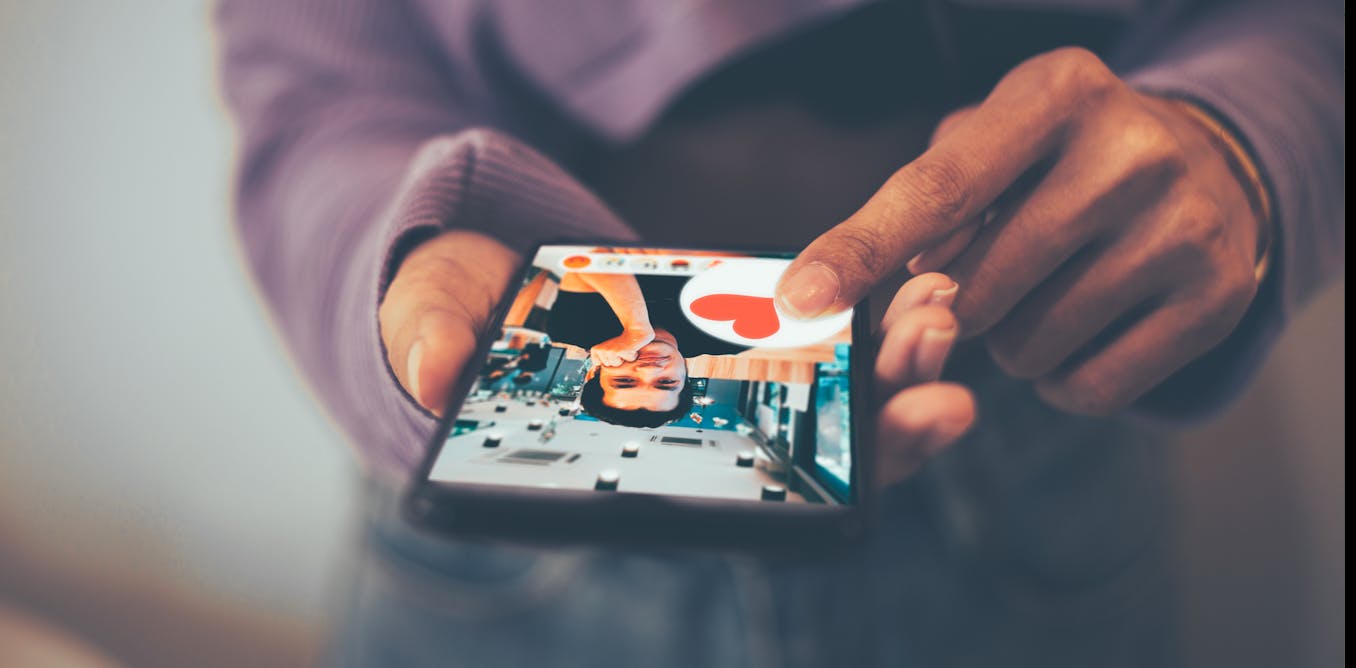 Valentine's Day: research-backed tips for dating app success
Whether you're in it for the romance or the chocolate, Valentine's Day means love is in the air. For the 300 million people who use dating apps like Tinder, Bumble and Hinge, February 14 might be a time to get chatting.
I have studied the many creative ways people use and communicate on dating apps, including to talk about health precautions during the pandemic, and making connections while travelling.
I've learned that while dating apps are a great way to meet people, the aspects that people value, like convenience, can also be a downside. The design of and social expectations of using dating apps can lead people to solicit a hook-up too aggressively, or make it easy to ghost someone just as they were getting excited about a match.
---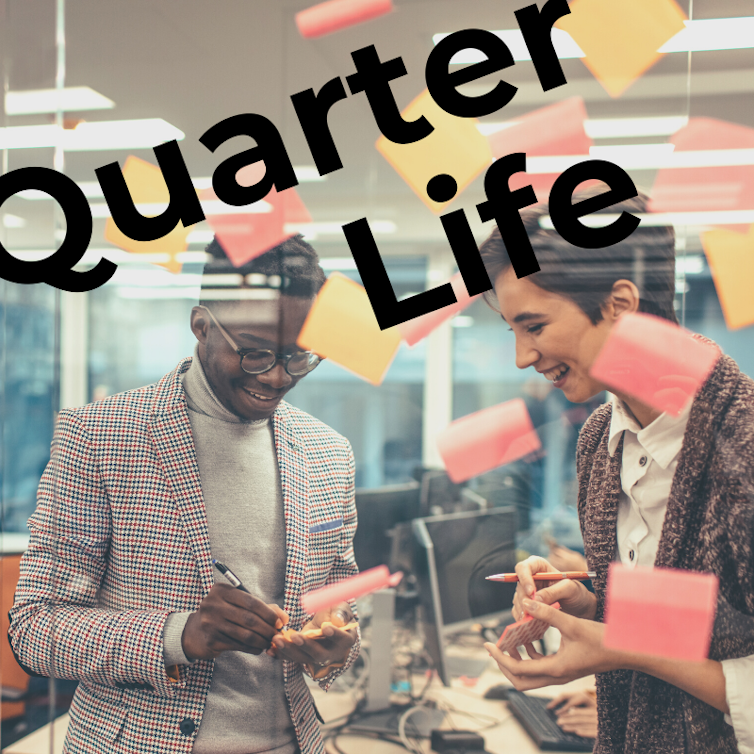 This article is part of Quarter Life, a series about issues affecting those of us in our twenties and thirties. From the challenges of beginning a career and taking care of our mental health, to the excitement of starting a family, adopting a pet or just making friends as an adult. The articles in this series explore the questions and bring answers as we navigate this turbulent period of life.
You may be interested in:
Online dating fatigue – why some people are turning to face-to-face apps first
Love Island – what the show can teach young people about commitment
What you need to know about surveillance and reproductive rights in a post Roe v Wade world
---
From crafting the perfect opening message to taking the conversation offline, here are some things to consider after you've made a match.
1. Actually read their profile
People don't always take the time to read someone's entire profile before "liking" or dismissing them. This is a shame, because people attach a lot of meaning to their profile pictures and how they present themselves – and it's not about looking as attractive as possible. People want to be liked for who they are. They express this by selecting photos that convey their hobbies, personalities and values.
Write your opening message with this in mind. Don't just share details about yourself, or say a generic "hi", or shower them with compliments. Ask a question or two to spark a longer conversation. Mention something specific they wrote in their profile or did in a photo, or comment on their answer to a prompt. For example, if they have a photo of themselves hiking, you could ask about their favourite hiking routes, or their other hobbies.
This is also something to think about when designing your own profile. Add a question or an opening line to encourage people to message you thoughtfully. Something as simple as: "Ask me about my ideal weekend" could get the ball rolling.
2. Make your intentions clear
Make clear what you want to get out of the interaction, whether it's meeting new people, a hook-up or something longer term. This can save time and lead to a better experience. No one wants to spend too much energy communicating with someone who isn't after the same thing as them.
If you'd like to go on a date, you could suggest something like: "I would love to go out and show you why cacio e pepe is definitively the best Italian meal."
If you're only interested in a hook-up, clarify you're looking for something casual, but don't talk about sex too quickly or aggressively – people find that off-putting. Instead, tell them that they caught your eye and would love to see if there's chemistry on a night together.
Respect other people's intentions and varying comfort levels when it comes to taking risks – emotionally and physically. You can start this conversation by sharing what's important to you about safety. This can be health-related (COVID testing or monkeypox vaccines), or safety-related, like meeting in a public place first. It doesn't have to happen in the first message, but it's worth discussing before you meet in person, as it's often easier to talk about online.
My research with colleagues about gay men during the pandemic found that on dating apps, people gradually shifted away from government safety guidance, preferring to set their own strategies and boundaries. Just because you feel one way about health precautions or safety doesn't mean your conversation partner feels the same.
3. Don't take things personally
It's hard not to take things personally when you put yourself out there. Dating rejection, even online, can be painful. This can be ghosting – when someone abruptly stops messaging you without warning – or when you simply don't get a reply after your first message.
You might think: "We matched, which means they like me! So why ignore me?" Unfortunately, this happens often on dating apps. Many factors influence whether people will chat once they have been matched, including sexuality and gender. For example, straight women are more likely than straight men to have a lot of interested matches to sort through.
Women also often take on the burden of safety work – screening matches to protect themselves. Whether it's selectivity, not reading profiles closely until after matching or just overlooking their inbox on a busy day, a match doesn't always lead to a conversation.
My research suggests there are clashing ideas of social etiquette on apps. Not replying to an opening message might seem rude to you because you wouldn't ignore someone speaking to you in real life. But someone else might view ghosting as a norm of the convenient, quick interactions dating apps enable.
People are on dating apps for different reasons. Whatever you're looking for, there's probably someone out there for you.