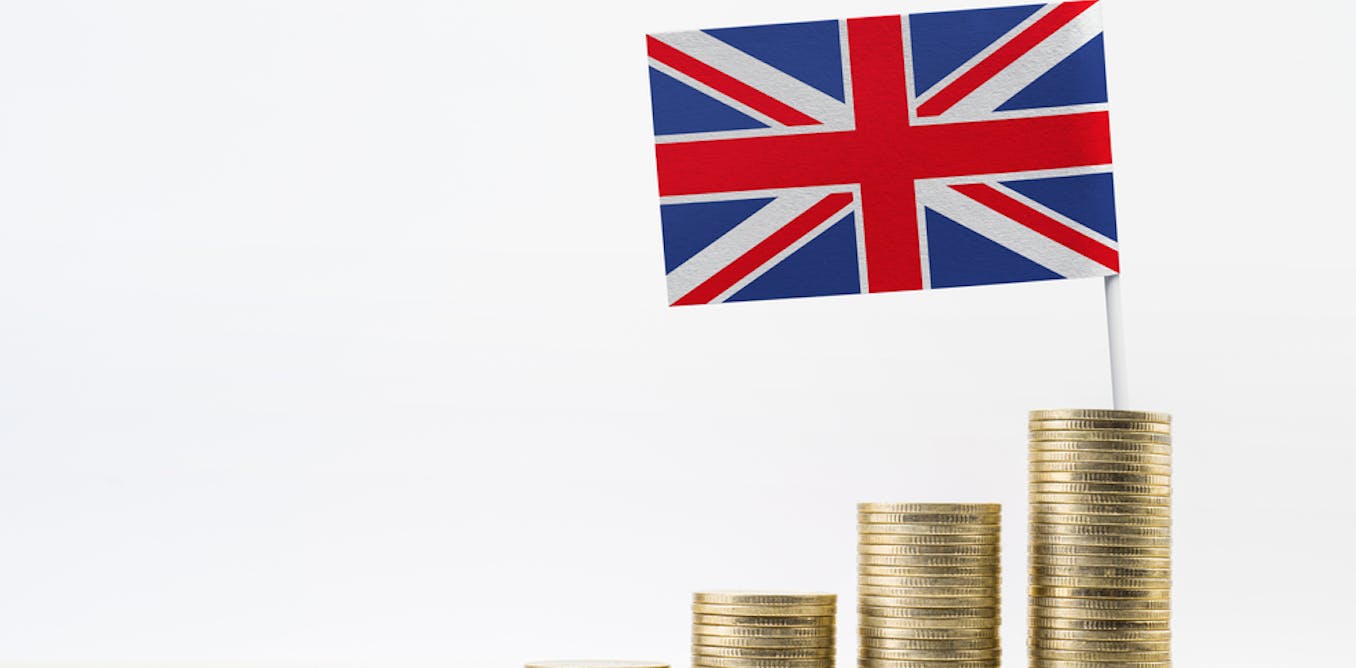 What's in store for the UK in 2023? Here's one economist's view
Last year was an eventful one for the UK which lost its longest-serving monarch, went through two prime ministers, and faced economic stagnation, financial turmoil, rampant inflation and a cost of living crisis.
To kick off 2023, UK prime minister Rishi Sunak set out five priorities, leading with pledges to halve inflation, boost economic growth and cut national debt, as well as addressing NHS waiting lists and the issue of immigrants arriving to the UK in small boats.
These pledges – if achieved – would be excellent news for the UK economy, particularly given recent forecasts for a UK recession later this year. But the bleak state of the global economy in general will also affect the outlook, as will uncertainty around ongoing industrial action by workers across the UK. Resolving this could be the best way for the government to help the economy this year.
It's also worth pointing out that at least one of Sunak's promises was already expected to happen anyway. While it's currently in the double digits, inflation was already forecast to fall sharply from 10.7% in December 2022 to less than half of this figure by the end of 2023. So, whether Sunak does something about it or not, there are a number of reasons to expect inflation could come down sharply in 2023 regardless:
The UK economic outlook to 2025 with interest rates at 3%
Further rate rises are expected in 2023. In fact, the markets and the bank both expect the main rate to reach 5.2% by the end of this year. This means the bank's November economic forecast, which was based on rates of 3%, may worsen due to an even larger contraction than previously expected. The resulting drop in spending and investment by people and businesses could then cause inflation to come down faster than the bank had predicted when rates were at 3%.
There is also some positive news on the horizon that could bring down inflation. There has been some appreciation in the pound since the huge drop caused by the September mini-budget that had brought its value to a nearly 40-year low. This could have a deflationary impact on the UK economy to some extent.
---


Read more:
Pound recovers but remains at low levels – how to assess the long-term value of sterling


---
And, although less positive for workers of course, pay increases have been broadly contained, avoiding the much-feared wage-price spiral. In fact, 2022 has been one of the worst years in decades for UK wage growth. Limiting pay rises can have a deflationary effect because people have less to spend, but it also weighs on economic growth and productivity.
On the global front, the easing of COVID restrictions in China from the end of last year could also have been positive for the UK economy. If this helps ease supply chain disruptions occurring since the global height of the pandemic, it could reduce inflationary pressure in the UK and other countries that trade with China by making it easier – and therefore less costly – for people to get hold of goods.
---


Read more:
The UK is facing an economic crisis – here's why it needs to find a global solution


---
Strikes and inflation
The points above imply that inflation may drop even faster than the Bank of England's projections. But its recent position has been that wage growth must slow further before rates are reduced.
Strikes over pay and conditions continue in various sectors in 2023, including transport, health, education and the postal service. There is seemingly no resolution in sight for many of these pay disputes. Strikes and industrial action are not good for wider the economy either. If wages are stagnating and the economy is not performing well, productivity will suffer.
Steps taken by the government so far to try to generate growth have been questionable. For example, the recently announced Edinburgh Reforms for the banking sector, which aim to "unlock investment and turbocharge growth in towns and cities across the UK" – may threaten financial stability.
A contracting economy and rising unemployment mean the government's finances are expected to worsen in the year ahead, with a possible fiscal deficit of around 7.1% of national income. Again, this is the opposite to what Sunak pledged in terms of cutting the national debt.
While loosening banking regulations may not help the British economy, the UK government could consider concentrating on the energy transition. A recent breakthrough in nuclear fusion by US researchers is a great example of the progress being made in the area of green technology.
While climate goals were not mentioned in Sunak's pledges, the government has already been investing in this area. This is not going to help address the short-term financial problems the UK faces in 2023, but it could put the economy on a surer footing over the longer term.