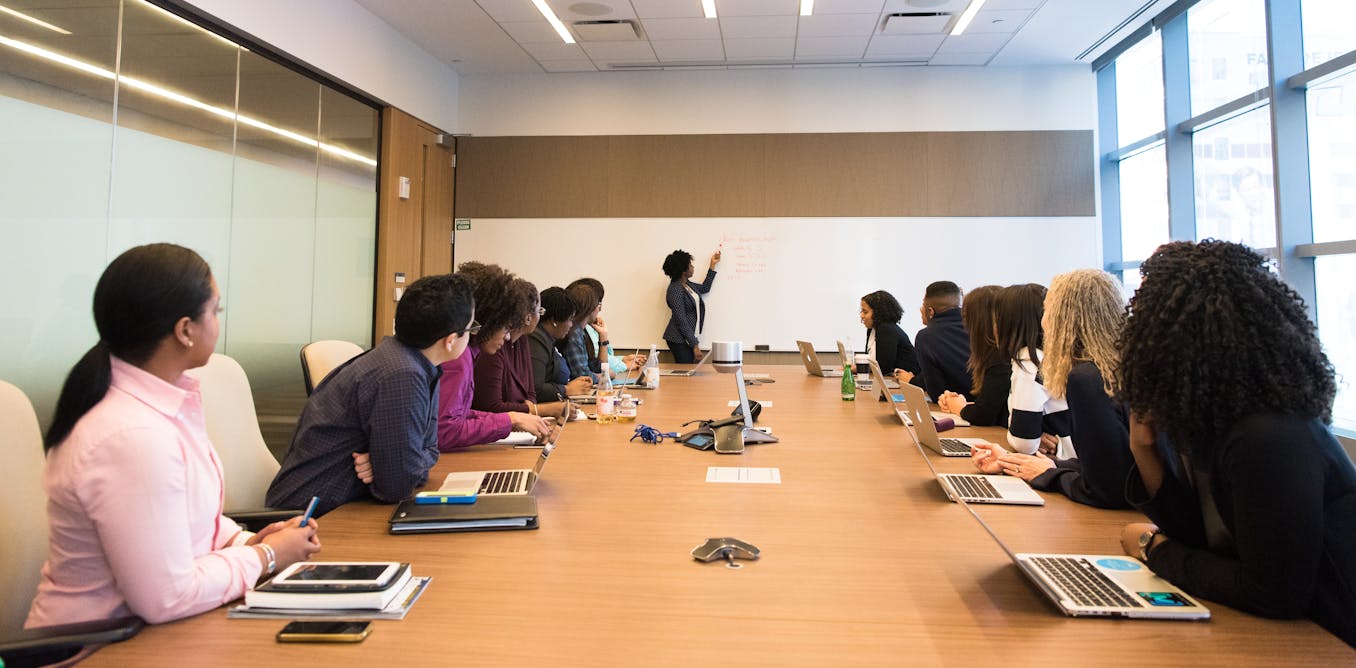 Why security vetting in Australia can be detrimental to diversity
The public sector union has levelled complaints at the Department of Foreign Affairs and Trade (DFAT) this month, alleging that many diverse candidates who'd been given a conditional offer into the graduate program were then denied due to delays in security vetting. This reportedly lead to the rejection of around a quarter of the applicants.
Candidates wanting to work in the public service are required to undergo security vetting if they are to handle classified information. The ABC reports there's anecdotal evidence this process takes longer for Australians who are born overseas or have family overseas, because of extra checks to ensure such candidates won't be influenced by foreign governments. The union claims such delays are leading to many diverse candidates missing out on government jobs.
In 2020, it was reported that Chinese Australians with family living overseas found it challenging to secure jobs in diplomacy due to the difficulty of such security checks.
This issue isn't unique to Australia, nor to diplomacy. The UK National Audit Office found security vetting delays were affecting government operations more generally. New Zealand has identified greater diversity in their national security sector as a key challenge.
Indeed security vetting processes are a critical part of achieving diversity in government. While vetting processes may not be as visible or studied as other elements of the recruitment process, they ultimately determine who progresses, and what position individuals can achieve in government.
Our yet to be published research has, since 2021, focused on vetting in the context of wider social changes over the last six decades and how that may affect diversity.
Vetting processes are legitimate tools for assessing potential national security threats, and don't directly discriminate on grounds such as gender, sexuality or ethnicity.
But they're reliant on subjective judgements and may not take into account changing societal norms and wider structural inequalities and discrimination.
Vetting processes can mean decision-makers avoid risk or apply unconscious bias, leading to illegitimate processes of exclusion that are difficult to challenge or review.
How did we get here?
Current security vetting practices in Australia and the United States were largely formed in the 1940s and 1950s in response to the emerging Cold War and the need to combat "insider threats". Laws and policies like the Immigration Restriction Act (the cornerstone of the White Australia Policy) influenced the political culture at the time, as did the Marriage Bar, which restricted married women from government service.
Clearance processes assess candidates for "a sound and stable character". In Australia, vetting practices are currently informed by the Protective Security Policy Framework and are designed to look for "suitability indicators". These include honesty, trustworthiness, tolerance, maturity, loyalty and resilience. Similar practices are followed globally.
But if you're from any kind of historically marginalised or under-represented community, how "suitability" is determined may raise flags.
For instance, research into US intelligence found that until 1975, the intelligence community openly barred homosexuals, looking for evidence of "sexual deviance" during vetting. Homosexuality was only fully decriminalised across all Australian states and territories just over 25 years ago. Combined with wider latent homophobia and transphobia, LGBTIQ+ communities are one such group that may have cautious relationships with authority.
Head of the National Security College at Australian National University, Rory Medcalf, notes:
The rigidities of the current [security vetting] system, which dates back to the 1950s, can be an obstacle to harnessing the talent of multicultural Australia, or simply new generations who live and think differently.
How does security vetting affect people from diverse backgrounds?
UK research on security vetting in British intelligence in the early 20th century found distinct class and gender bias.
Researchers found men were considered to "be more patriotic and selflessly loyal" while also "vulnerable to the wiles of women". On the other hand, women encountered many challenges, and it was believed their "true and overriding loyalties" were to their family, not the state.
These gendered stereotypes impacted how trustworthy the candidates were perceived to be.
---


Read more:
Diplomacy and defence remain a boys' club, but women are making inroads


---
Separate UK research found that even up until more recent decades, traditional methods of recruitment, security vetting and background checks factored heavily into explicit and implicit discrimination against those who didn't attend Oxford or Cambridge. A small exception was made for specialist linguists, or those who had dual nationality from Commonwealth or English-speaking countries.
Yet, the researcher argued that the "wrong sort of British subject" led to curbs in hiring ethnically diverse employees in security departments.
In Australia, citizens with "complicated histories", even when they are capable, can experience lengthy wait times, causing them to drop out and find another job before their security check is even finished.
Transparency is needed
Given roughly 50,000 new security clearances are issued each year across Australia's public service, vetting isn't a small issue.
Diversity issues aren't a reflection on the commitment or talent of the contemporary vetting taskforce. But more transparency is needed to understand how vetting impacts diversity in the Australian public service.
In particular, we need greater transparency around who applies for and clears vetting, and who doesn't. We also need data on who gets delayed during vetting, and about how candidates experience the vetting process. This requires more research, better data collection by agencies, and better access to (and sharing of) that data.
One model worth following is from the US, where intelligence and national security agencies have begun issuing annual demographic reports (which include data on vetting). Australia isn't doing this yet, but we should be.
Until a greater level of transparency is available, security vetting is likely to retain structural issues.