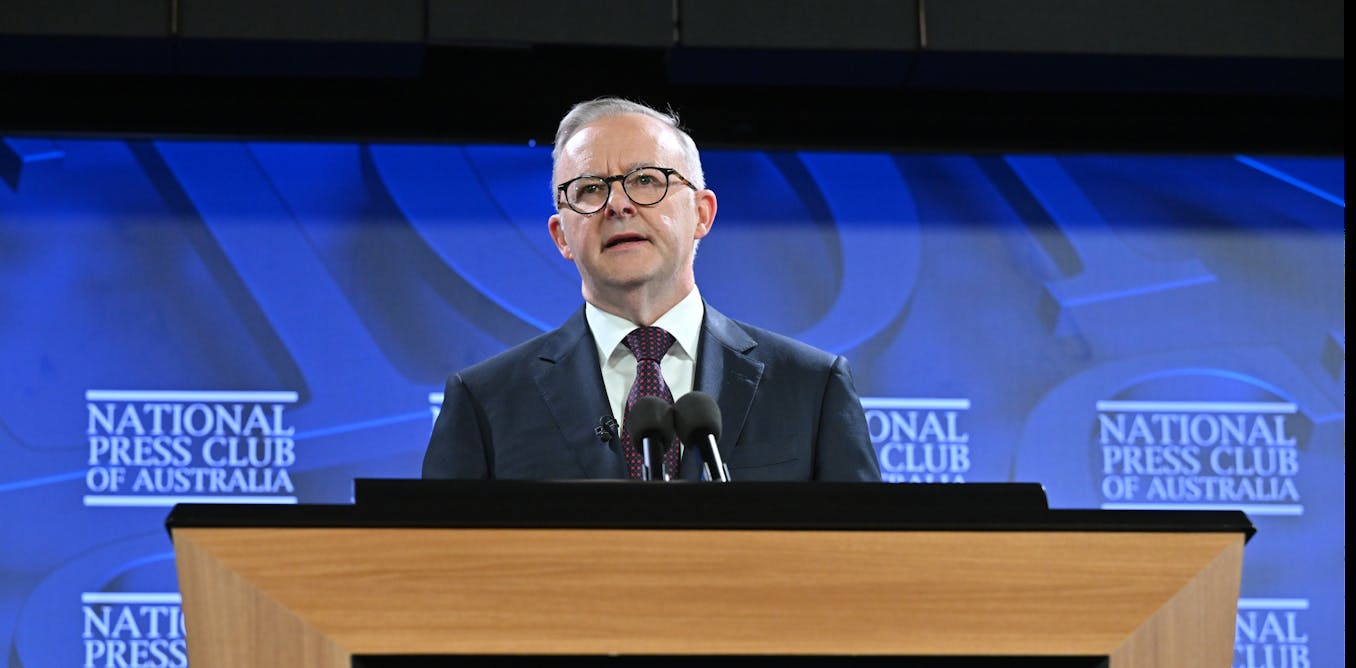 Word from The Hill: Albanese at the National Press Club, Aston byelection, Super battles
As well as her interviews with politicians and experts, Politics with Michelle Grattan includes "Word from The Hill", where she discusses the news with members of The Conversation's politics team.
In this podcast Michelle and politics + society editor Amanda Dunn discuss Prime Minister Anthony Albanese's Wednesday appearance at the National Press Club, where he spoke about security, broadly defined, and confirmed an increase in Australia's defence budget over coming years. They also canvass the Aston byelection, to be held on April 1, with its high stakes for Peter Dutton. Finally, they look at the debate about superannuation that the government has opened up – an issue that always touches some raw nerves.