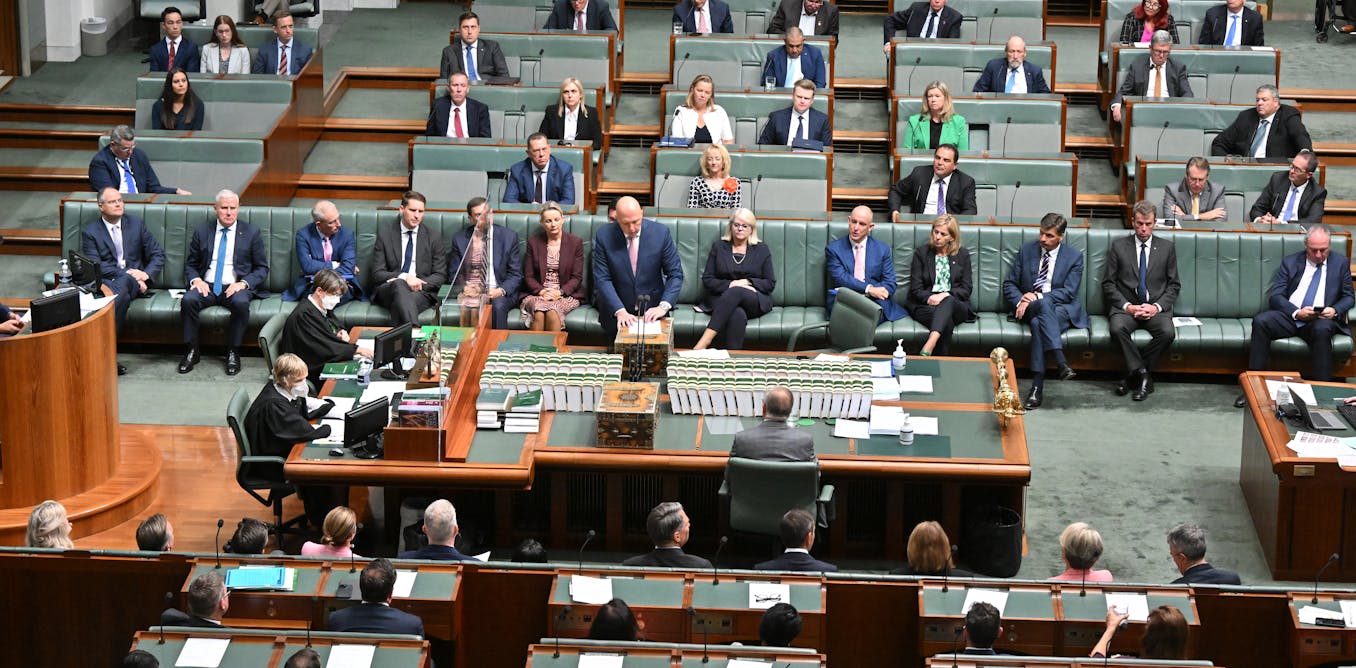 Word from The Hill: Defence review goes to government; Dutton's apology for boycotting Sorry; Phil Lowe under fire
As well as her interviews with politicians and experts, Politics with Michelle Grattan includes "Word from The Hill", where she discusses the news with members of The Conversation's politics team.
In this podcast Michelle and politics + society editor Amanda Dunn discuss the landmark Defence Strategic Review, handed to the government on Tuesday, which Defence minister Richard Marles describes as the "single most important re-evaluation of Australia's strategic posture in the last 35 years". The review, not yet released, comes ahead of a major speech on national security Anthony Albanese will deliver at the National Press Club next week.
They also canvass Peter Dutton's Monday apology for boycotting Kevin Rudd's 2008 Apology to the Stolen Generations, and the pile-on targeting Governor Phil Lowe over the Reserve Bank's aggressive interest rates policy to bring down inflation.