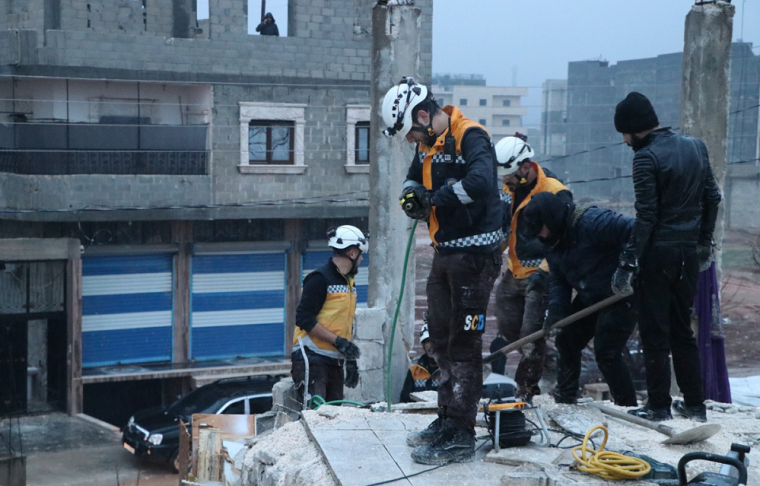 World Vision mobilising response after earthquake in Turkey and Syria kills 2,600
World Vision is on the ground in Turkey and Syria mobilising its response to a 7.8 magnitude earthquake that has killed at least 2,600 people.
The earthquake struck in the early hours of Monday morning across a large area of south-eastern Turkey and northern Syria.
A World Vision staff member who was caught up in the earthquake in northern Syria described the chaos and fear.
"While we were sleeping, the house started shaking; I immediately ran to my children; I did not know which one to carry; I could not reach the door, the distance was very far, and a minute of time was like years of helplessness and fear, and the fear continues with the aftershocks," they said.
"Most of the people are on the streets in the snow and rain, with many destroyed buildings, many victims, and many still trapped under the rubble." 
The affected area spans over 330km from Aleppo and Hama in Syria, to Diyarbakir in Turkey.
Hundreds of buildings are reported to have collapsed, trapping people in the rubble, with the death toll expected to rise.
Johan Mooij, Response Director for World Vision's Syria Crisis Response, said he was devastated by news of the earthquake. 
"In the middle of a harsh winter, already incredibly vulnerable children and families have now been shaken to their core by this devastating earthquake, which is likely to affect thousands in northern Syria and southern Türkiye," he said.
"I am devastated by this sad news, and we will do everything we can to help those who were affected. As well as rapidly assessing how we can support the relief effort, we are also confirming the wellbeing of our staff in Türkiye and Syria – all of whom are safe. It is a reminder of how challenging these situations can be for all involved." 
Andrew Morley, President and CEO of World Vision International, tweeted, "My thoughts and prayers are with all those affected by the Turkey/Syria earthquake.
"The children we're supporting in this area, already enduring a harsh winter, now face further suffering. Our staff are out there right now assessing the damage and our emergency response."